Changing Bank Accounts: How to Transfer a Bank Account to Another One?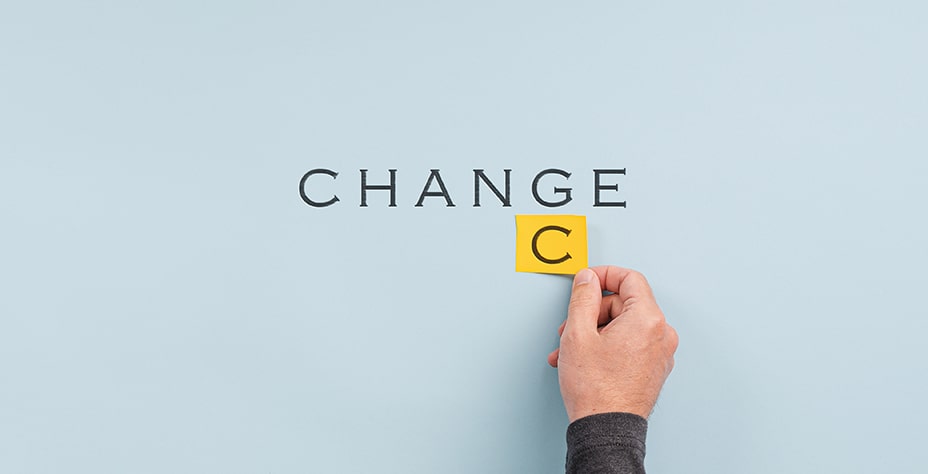 Changing Bank Accounts: How to Transfer a Bank Account to Another One?
No matter who you are, where you live, and what job you do, you most likely have a bank account. It is an essential tool that gives you access to several useful features for business and personal money management, allowing you to issue invoices, pay rent and utility bills, send and/or receive your salary, and so on. With widespread access to the Internet and mobile devices, as well as the expansion of the bank services market offering thanks to the boom of fintech companies, practically anyone in the developed world can easily open a bank account. Yet, the emergence of new players in the banking sector that offer innovative products and services often makes people wonder whether they can "cheat" on their old provider and change bank accounts. In this article, we will discuss all the details of transferring a bank account to another one, as well as the advantages and downfalls of doing so.
Why switch bank accounts?
The reasons for switching bank accounts vary from case to case. It might be a result of pure necessity: for instance, you might need to relocate your funds if you're moving to a different city or country. It might be because of a push factor in the case where you're unsatisfied with the quality of service that your current provider is delivering. And, finally, you might also find yourself attracted to a new bank that offers better fees, interest rates, or a more intuitive interface.
Depending on the new provider you choose, the perks of switching can include:
Better interest rates
Lower overdraft fees
Discounts and shopping benefits
Cashback
Loyalty incentives
Keep in mind that switching usually comes with certain conditions, such as:
A minimum amount that must be deposited into the account every month.
Perks are only short-term and expire once the introductory period is over.
This is why it is essential that you familiarize yourself with all the possible options before selecting your new provider and make sure that the offer will suit your needs in the long term.
How to switch bank accounts?
Is it difficult to switch banks? No, as in most cases it is very straightforward. But there are definitely some steps and precautions you can take in order to make your transition simple and smooth. Keep reading to find out what those steps are.
1. Screen The Market For Offers
Before making the transition, you will need a new provider and account where you can move your money. If we're talking general categories, you have three main options: traditional banks, credit unions, or digital banks (also known as neobanks or challenger banks).
As you're screening the web for a new provider, consider using the following checklist to help you make an informed decision:
Account opening process (it is always better if you can do it online)
Minimum deposit and balance requirements
Fees charged for account opening and maintenance, card issuance, transfers, etc.
Features and benefits that suit your needs (e.g., e-invoicing, budgeting, multi-currency IBANs, etc.)
Online and mobile banking services
Interest rates
Branch and ATM locations nearby
Additional features, such as cashback and discounts
Don't forget that some banks offer attractive bonuses to get users to switch, so don't forget to inform yourself about this type of rewards. Also, keep in mind that you're not limited to a single account with one institution. You might want to keep the major part of your savings in an account with a traditional banking institution and use a neobank for a better experience with mobile banking, online shopping, and more.
2. Compare & Contrast
As mentioned prior, in order to make sure you choose a provider that really fits your needs, we recommend studying a few offers first. By comparing the features and benefits that different banks offer, as well as going through ratings and existing customer reviews, you will be able to protect yourself from signing with a provider that won't be the one.
3. Send An Application
Once you've made your choice, it's time to open your account. Most modern banks allow for online account opening, which is probably the easiest way to switch banks. In this case, you will just have to submit an application, provide the required documents, and go through a virtual identity verification procedure. On the other hand, if you've decided to go for a traditional brick-and-mortar bank or credit union, you will have to open your account at a branch or potentially via phone.
Regardless of the provider you choose, you will be generally required to provide the following information to open a bank account:
Full name
Date of birth
Tax identification number
Passport or national ID
Proof of address
Email
Phone number
If you are opening a business account, you will be required to provide the following:
Business owner's passport or national ID
Proof of address
Detailed business description (e.g., source of funds, website, main currency, etc.)
Corporate documents (e.g., Certificate of Incorporation, Memorandum, Articles of Association, etc.)
Supporting documents on clients/suppliers (invoices, contracts, draft contracts)
Information about initial funding
In the case of online account opening, providers sometimes require you to indicate the planned account funding means, specifically your account number at your current bank, an estimated number of monthly transactions, and an estimated amount of each transaction. This is done to better understand your customer profile and improve your experience with the services.
Some digital banks may also need to verify your deposit information before allowing you to transfer funds. This is usually done by making a small test transfer from your account with another institution to the new one, in order to confirm the validity of the data that you have provided.
In the case of opening an account in person, you will be able to make your initial deposit by withdrawing cash from your current account. If the initial deposit concerns a larger amount, you can also use a certified check instead.
4. Choose The Date
If your account opening application with a new provider has been approved, they will usually offer to make the account switch automatically. In this case, you will be asked to choose a preferred date for executing this operation. Your new provider will then reach out to your old bank and request all the necessary details for a smooth transition.
5. Good To Go
On the established date, all of the assets and information from your old current account will be transferred to the new one, and you will be able to start using it right away.
How long does it take to switch bank accounts?
Researching the possible offers and selecting your new provider can take anywhere from 10 minutes to an entire day – it all depends on how familiar you are with the relevant bank ecosystem and how well you understand what your needs are (and, of course, on your ability to ask Google the right questions).
Depending on the provider you choose, your new account can be up and running within minutes, hours, or a few working days. For instance, in the UK it will take your new bank 7 working days to switch your payments and transfer your balance under the Current Account Switch service. With online banks, the process tends to be faster due to the digitalization and agility that they offer.
What if I have problems with the switch?
In the EU, Directive 2014/92/EU outlines the main principles of the account switching process and the rights that the user has in case anything goes wrong with the switch.
All banking institutions that support account switching must follow the rules below:
The switch is conducted by the recipient bank with the assistance of the bank hosting the account that will be closed.
The user has the right to choose the switching date.
If there are any issues with the switch, the recipient bank is responsible for contacting you.
In the event of errors, it is the banks that bear the costs of any financial losses incurred.
Am I eligible to switch bank accounts?
This depends on your country of residence. If you are a legal EU resident, you have the right to open or switch your bank account in any country of the EU. In the UK, the Current Account Switch service is available for 99% of UK current accounts, but to make sure that you are eligible for a switch, you will need to comply with a minimum monthly number of direct debits and amount of incoming transfers.
Before you initiate the switch, we suggest you address any questions or issues you might have with your current or new provider.
Bank account switching benefits
Switching your account is a seamless and quick process that can have numerous advantages, depending on the new provider you choose. Making a transition from a traditional bank to a neobank or an EMI allows you to access innovative features, benefits, and incentives offered by those providers that tend to be heavily focused on user experience and personalization. Some banks even have switching incentives in the form of cash, discounts, vouchers, or other attractive perks.
Here are a few of Europe's most popular digital account providers you should consider:

FAQ
We've tried to address some of the most common questions that users have about account switching.
What day should I choose to switch my bank account?
It generally makes no difference at all what working day you select to make the switch. However, avoid setting the switch for days when you have direct debits or standing orders going out to make sure those transactions are executed smoothly.
Can I switch bank accounts if I'm in overdraft?
Overdraft is no barrier to switching, but keep in mind that you'll absolutely need to pay off any debts you have with your old provider. It is also important to share this concern with your new bank and make sure your overdraft will not go over the bank's limit.
Generally, if you have a good record of managing your overdraft, most banks will take the existing overdraft on. Some, though, may suggest that you keep your old account open and gradually pay the debt off.
Will switching affect my credit rating?
If you are applying for a mortgage or any other type of credit, we suggest you postpone the switch until you have secured your application. This is due to the fact that when lenders are assessing your credit history, it is beneficial to demonstrate a longstanding relationship with your bank.
Do I need to close my old bank account?
If you would prefer to keep your old account, you can do a partial instead of a full switch. The main downside is that it might take a little longer to complete the switch and you might not qualify for the best switching incentives, which are usually reserved for users that are doing a full switch.
What do I need to look for when choosing my provider?
We suggest looking for switching incentives, as well as fees, account opening process, minimum deposit and balance requirements, availability of online and mobile banking services, as well as any other features and benefits that fit your particular needs.
Do I need interest on my new bank account?
If you have a high balance and often go in credit, you might want to choose a high-interest or cashback account to make a better return on daily spending and savings.
Do I need a current account with low interest rates?
If you are planning to use your bank account to borrow funds, look for accounts that offer competitive rates on overdraft borrowing.
What benefits will I get with a new bank account?
Depending on the provider you choose, you will be able to access a variety of perks, such as travel insurance, exclusive discounts, cashback, and more.
What if I need more information about the account switching process
If you seem to have found the right bank but need more information regarding the offer, we suggest you reach out to them directly and address all the issues. For more insights, read our article about the easiest way to open a bank account online.
Open a current account with Satchel
Satchel is a leading European EMI, with HQ in Lithuania, performing international money transfers, fintech consulting, currency exchange, BaaS, SaaS, and card services since 2018.
With Satchel, you can open a business, personal, freelancer, or merchant account remotely, providing only basic documentation. All of our accounts come equipped with numerous features, including Mastercard payment cards that support contactless technology, which will help you streamline your money management. No matter where you are located, what currencies you use, or how often you transact, Satchel will offer you a solution tailored to your needs. Here are some benefits:
Remote account opening
36+ currencies supported
SWIFT and SEPA transactions with Unique European IBAN
Virtual or physical Mastercard cards tailored to your needs
Security ensured by 3D Secure, 2FA, and other tools & policies
Currency exchange at the best rates
Personalized tariff plans
Responsive support team