How to Transfer Money From One Bank Account to Another?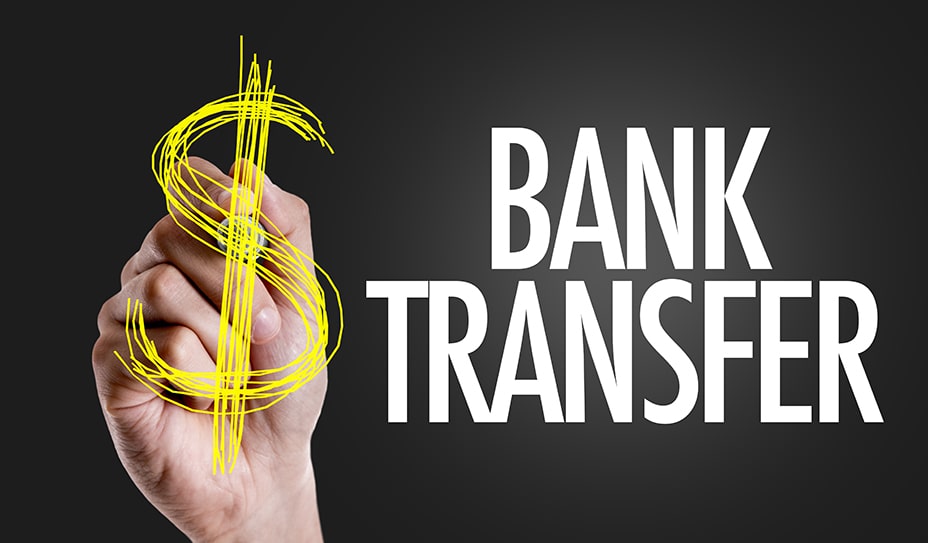 Are you still stuffing envelopes with checks or awkwardly hiding cash in a greeting card to send money to your loved ones? Let's talk about a more convenient alternative that has become the go-to tool for seamlessly sending and receiving funds between bank accounts – bank transfers. Whether you're settling bills, purchasing goods online, or sending money abroad, bank transfers offer a simple and fast way to transfer funds from one account to another.
In this article, we'll delve into the ins and outs of bank transfers, explaining how they work, what you should consider before making a transfer, and the different types of transfers available. You'll discover how to transfer funds both domestically and internationally, within and outside the EU, and what you should be aware of before making a transfer.
What is a bank transfer?
A bank transfer is a means of moving money between bank accounts, either electronically or via check. It can be internal, between accounts opened at the same institution, or external, between accounts at different banks. Bank transfers are convenient as they eliminate the need for cash withdrawals and can be used for transferring small or large amounts. From buying airplane tickets to putting the down payment for a mortgage – bank transfer is the go-to solution.
How do bank transfers work?
When you initiate a bank transfer, your bank sends a message to the recipient bank requesting the transfer of funds. The recipient bank then verifies the transaction and releases the funds to the recipient's account. The whole process usually occurs within one or a few business days.
Things to consider before making a transfer
Before making a bank transfer, there are a few things to consider. First, you'll need to ensure that you have the correct account details for the recipient, including their IBAN or BIC / SWIFT, depending on the type of transfer. You'll also need to consider the timing aspect, since some methods may be faster than others, and account for any associated costs, as some options are free while others may require a fee, such as with wire transfers. Finally, don't forget to inform yourself on transfer limits, as your bank may limit the amount you can send in a single transaction, as well as daily, weekly, or monthly.
Types of transfers that exist
There are several ways to transfer money between bank accounts, each designed for different situations. Here are five methods to consider:
Internal Electronic Funds Transfers
If you have multiple accounts at the same bank, like a checking and savings account, it's easy to move funds between them with an "internal transfer." Most internal transfers are processed immediately or within the same business day. Look for options to transfer funds on your bank's website or mobile app.
External Electronic Funds Transfers
To transfer money to an external bank account, you can link your accounts and set up an "external transfer." You'll need the external bank's routing number and your account number. Once the accounts are linked, you can make transfers whenever convenient.
Peer-to-Peer Transfers
P2P payment apps like Venmo, Satchel.eu, PayPal, Cash App, and Zelle allow you to send money to friends, family, or third parties directly from your bank account. Don't forget to check the fees, processing times, and transaction limits before signing up.
Wire Transfers
Wire transfers can be useful for sending significant sums quickly and securely. However, fees vary by bank and are usually higher for international transfers.
Paper Checks
You can also write a check to move money between accounts or deposit funds into a new account. Mobile check deposit has made this option more convenient, but keep in mind that checks may take a few business days to clear.
How long does a bank transfer take?
The duration for a bank transfer to complete varies based on the transfer type, with processing times ranging from mere seconds to multiple days. Below is a breakdown of how long it typically takes for each type of transfer:
Internal EFTs: These transfers between accounts at the same bank are usually instant, particularly when the accounts are already linked.
External EFTs: Moving money between accounts at different banks using an external electronic funds transfer can take up to two business days.
P2P payment apps: P2P apps offer instant transfers, but the time to withdraw money to your bank account or card may be longer.
Wire transfers: Domestic wire transfers may be processed the same day if sent before the bank's cutoff time, but can also take up to two business days in some cases. International wire transfers typically take longer.
How to transfer money from one bank to another domestically
To ensure your money is safe, it's essential to trust the person or business you're sending it to before initiating a bank transfer. As a general rule, avoid giving your account details to strangers and refrain from making bank transfers to people you've only interacted with online. If the recipient turns out to be untrustworthy, it will be challenging to recover the money once transferred.
To make secure online payments, it's best to avoid bank transfers for purchasing goods or services. Instead, opt for digital payment systems like Satchel.eu or use a payment card. Disputing a claim and receiving a refund is much easier with these options.
If you need to transfer money from one bank to another within the same country, you can use an inter-bank transfer. To do this, log in to your online bank account, find the transfer money option, and select an external transfer if required. Enter the recipient's bank details, the amount, and the purpose of the transaction. Before confirming your transfer, make sure you've entered the correct bank details, and you're all set.
How can I transfer money from one bank to another internationally
When it comes to transferring money to someone else's bank account in another country, there are different methods to choose from depending on whether you're sending money within or outside of the European Union (EU).
Money transfer from one bank to another within the EU
If you live in the EU and need to transfer money to another bank account within the region, SEPA is a convenient option. SEPA stands for "Single Euro Payments Area," and was put in place to simplify cross-border bank transfers for EU residents. With SEPA, sending money across the Eurozone is as easy as making a domestic bank transfer. Here are the main types of SEPA bank transfers:
SEPA Credit Transfer – one business day processing time;
SEPA Instant Credit Transfer (not available at all banks) – processed in less than ten seconds;
SEPA Direct Debit Transfer – takes at least two business days to arrive.
The SEPA Credit Transfer is typically used for one-time payments of up to €999,999,999.99, while the SEPA Instant Credit Transfer is sent in less than 10 seconds and allows you to transfer up to €100,000. The SEPA Direct Debit Transfer is more suitable for recurring payments, and does not have a maximum transfer limit.
Transfer of money from one bank to another outside of the EU
If you want to send money outside of the SEPA countries as an EU resident, there are various options available. Though banks allow direct transfers, they typically have hidden charges within their exchange rates and higher upfront transfer fees. For this reason, using a digital banking services provider such as Satchel is a smarter option. With transparent fees and market-beating exchange rates, Satchel is an excellent choice for those who frequently transfer money internationally. By opening a personal or corporate account with Satchel, you get access to a robust payment infrastructure, including SWIFT and SEPA transfers, and a professional customer support team that will guide you through the entire process and help solve any issues.
Are there any bank transfer limits or fees?
The fees and limits for bank transfers depend on the type of transfer you want to make. Domestic transfers within the same country tend to be free, but the maximum amount allowed can vary by bank. Within the EU, SEPA transfers cost the same as domestic transfers, so they're usually free, but some banks may charge extra for domestic transfers and apply the same charge to SEPA transfers. The type of SEPA transfer also affects the maximum amount allowed, with €999,999,999.99 for SEPA Credit Transfers and €100,000 for SEPA Instant Credit Transfers. As mentioned previously, SEPA Direct Debit Transfers have no set limit.
Today, transferring money from one bank account to another isn't a complicated task and can be easily done with a few taps on your smartphone. By understanding the different types of transfers available, the information you need to provide, and any fees or limits involved, you can make sure your transfers always go smoothly and reach recipients in time. Whether you're transferring money domestically, internationally, within the EU, or outside of it, don't hesitate to reach out to your provider for a more detailed explanation of the process and a guarantee that your funds will arrive safely and securely.