Opening a bank account online

in Denmark

Open a bank account in Denmark online. Remote bank accounts for EU and non-EU residents in Denmark. Hassle-free account opening with a simple online form and minimum document requirements with Satchel.eu!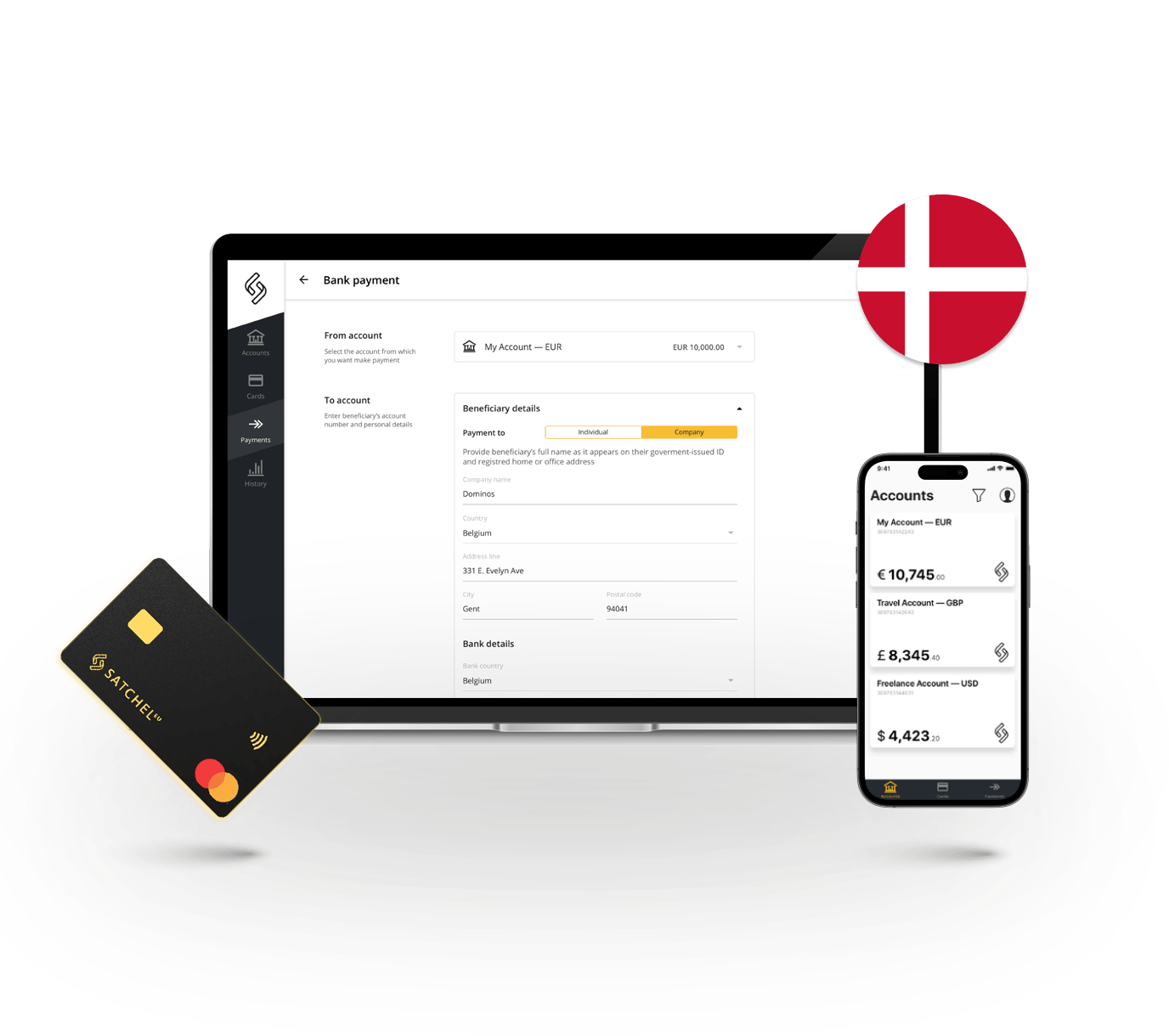 Personal bank account in Denmark online
Open account remotely with just two personal documents
Get a unique European IBAN
Virtual and physical Mastercard tailored to your needs
No hidden fees and personalized pricing plans
Open personal account
Being an expat is easy
Seamless transfers and conversions from anywhere in the world in 36 currencies
Fast and convenient operations
Pay and withdraw money at any location around the world
An alternative to your local bank
Enjoy a more agile and fully-digital money management
Business bank account in Denmark online
Open an account online without waiting in line
Get a unique European IBAN
Start transacting in 38 currencies through SWIFT and SEPA
Enjoy personalised customer support
Cover all business expenses with Satchel payment cards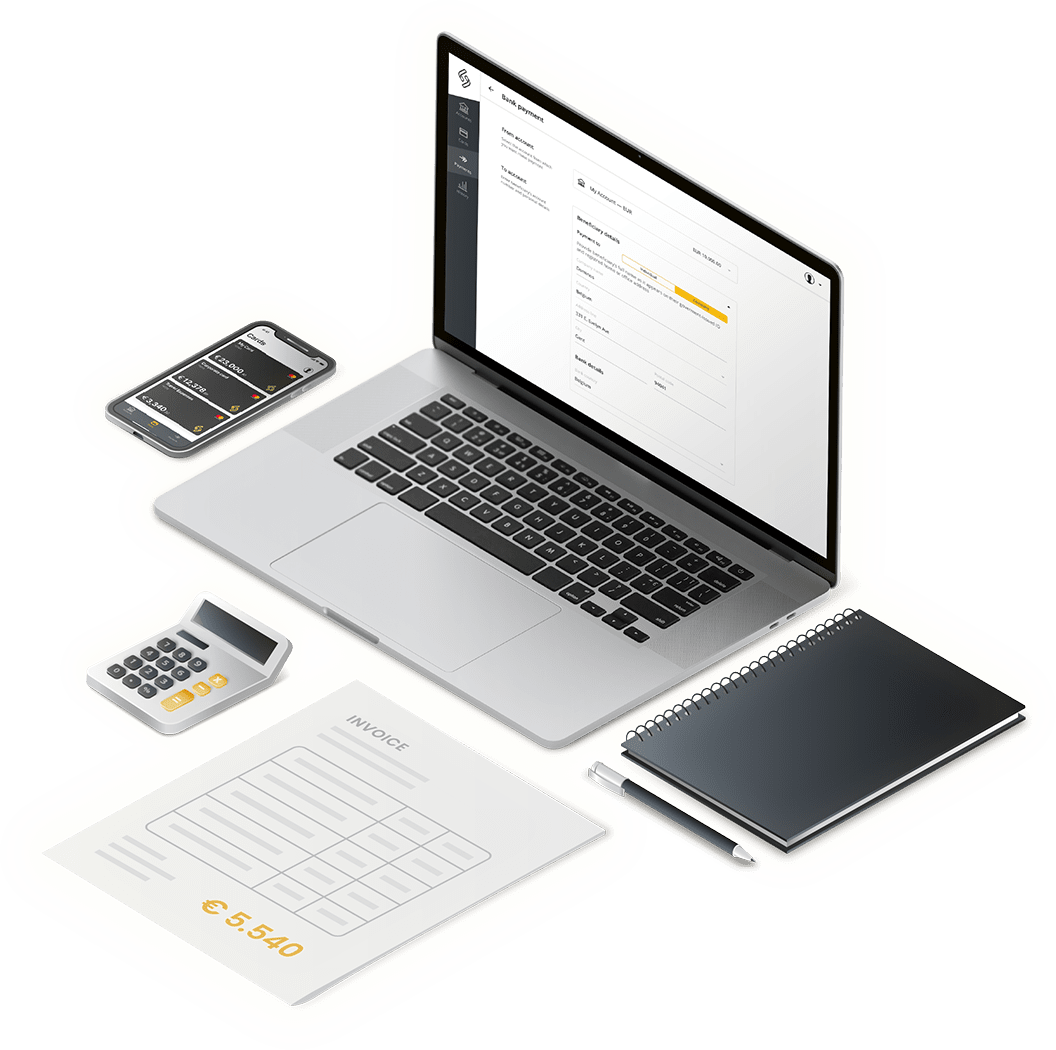 Solutions for corporate needs
Save funds
Deposit funds for future business purchases and other expenses
Transact with ease
Manage your daily transactions with clients, partners, and suppliers
Invest smartly
Invest your dividends or extra earnings to increase corporate capital
Simplified accounting
Keep track of your account balance and transaction history for efficient and transparent bookkeeping
Open a bank account online in Denmark in 3 steps
1
Submit your online application with just two personal documents attached.
2
We will process the application remotely within 1-3 business days.
3
As soon as all the checks are done, you will receive an official welcome email.
With Satchel you can
Collect
A simple way to receive money worldwide
Pay
Convenient transfers internationally
Innovate
A digital banking platform for developing business needs
Convert
Currency exchange without hidden fees
Manage
Useful features for full control over your funds
Satchel Card that fits you in Denmark
Physical

Choose tariff

% from Yoox.com

Contactless

3D Secure

Learn more

Card for your daily payments

Virtual

Perfect for subscriptions

Increased fraud protection

3D Secure

Delivered in seconds

Learn more

An essential card for secure online shopping

White-label

Customisable tariffs

Extensive API

Card design confirmation in 2 days

No collateral requirements

Learn more

A ready-made solution, powered by Mastercard
Get in touch with Satchel
Submit the form and we will reach you on the next business day.
We're always here for you
For questions and technical support, please visit our FAQ page or contact us via phone, email or app chat.