Remote account opening
Simple online application form
Personal account management approach
Increased data protection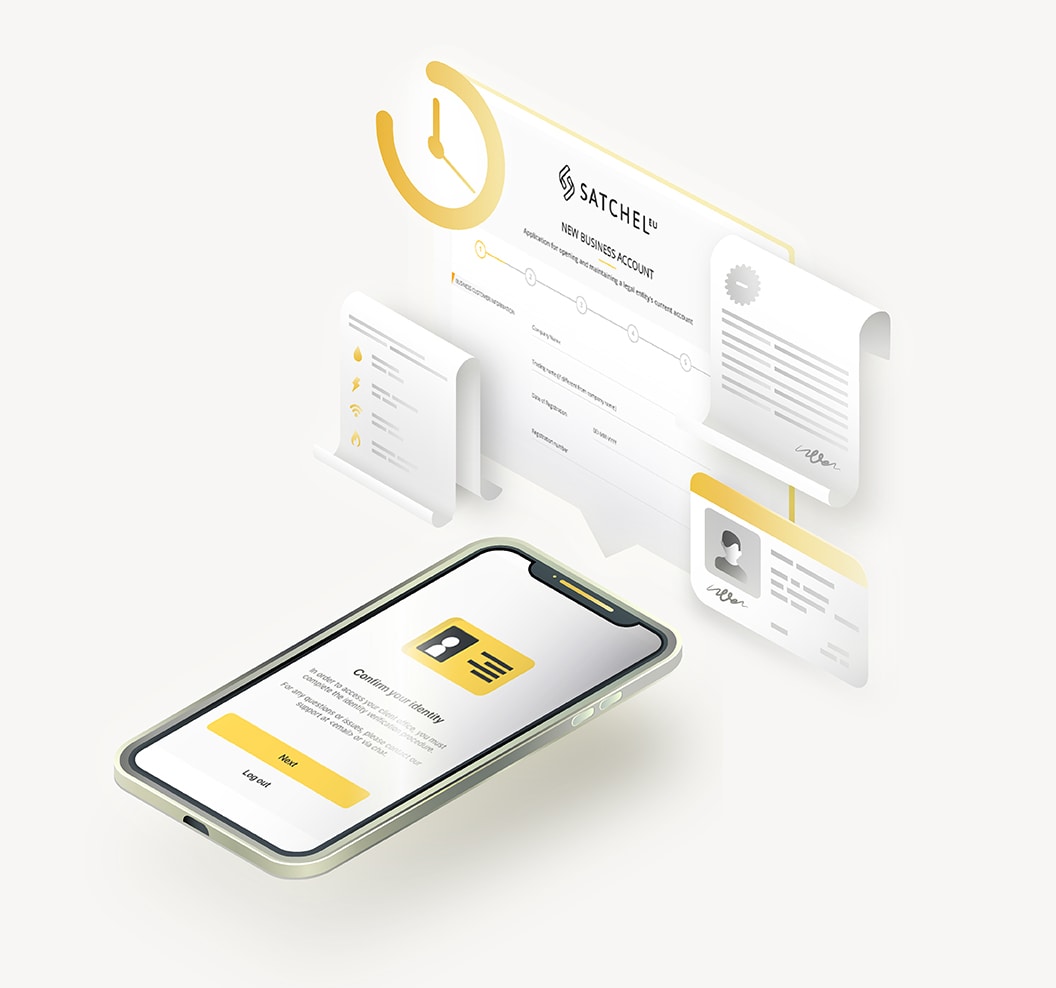 Real-life use cases
Recruitment Companies
Employee payroll tool
More control over your business finances and simpler financial report for tax purposes
Premium partner offers and discounts with Satchel Payment Card
Live chat with customer support
Trading company
Access to an account manager
Cash flow at a glance
Instant money transfers (coming soon) and 100% online banking
Full deposit protection
(under bank of Lithuania)
E-commerce
Beneficial when updating your payment processing systems
Premium partner offers and discounts with Satchel Payment Card
3D Security for your online payments
IT company
Multi currency sub accounts
Setup automatic recurring payments and transfer funds between multiple accounts
Multiple currencies for cross-border payments
No more separate accounts for each foreign currency. Send and receive money around the world in 38 currencies with a multi-currency IBAN linked to a single account.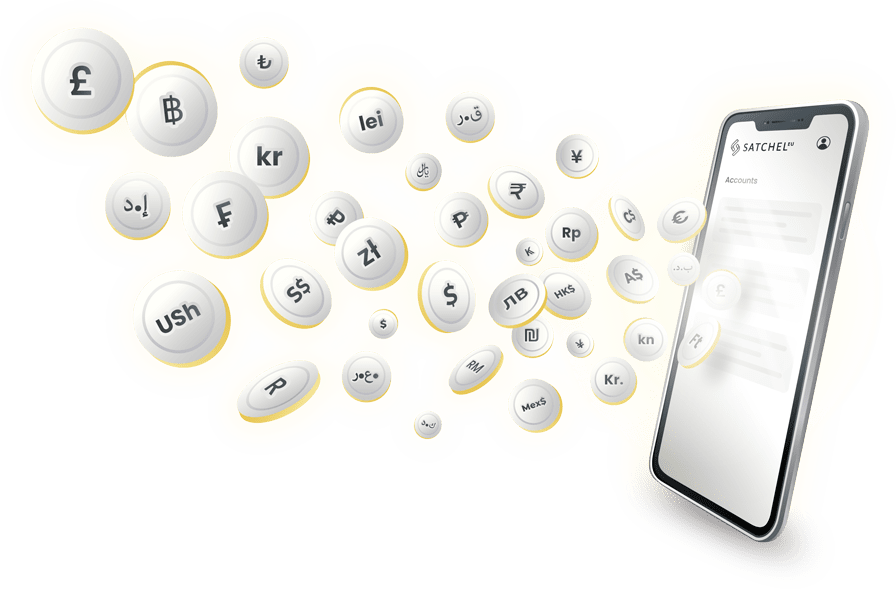 Payment cards that cover your needs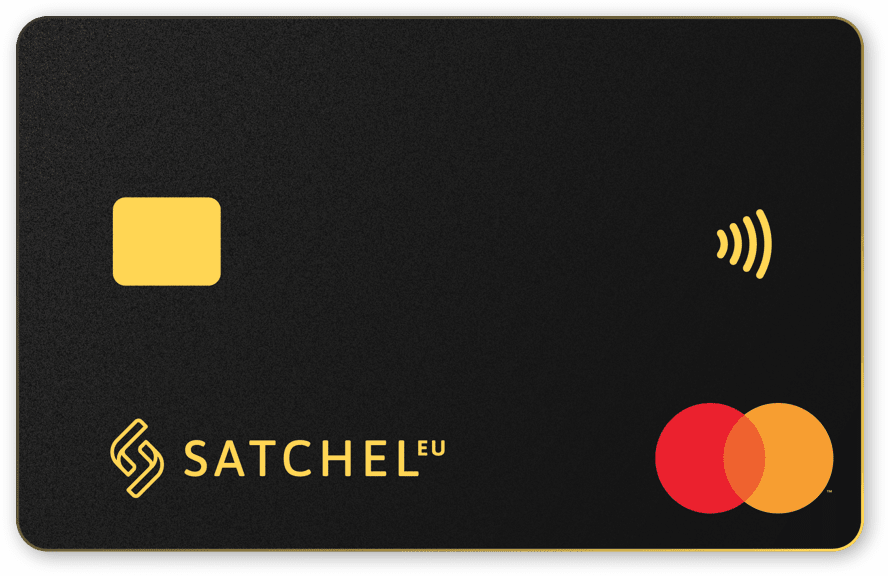 Physical and virtual cards for any purchases
Contactless payments
Payroll programs
ATM withdrawals worldwide
Tailor-made pricing
Payroll program
Batch payments using our API
Issue from 3 to 100 cards
Transfers directly from the Client office or the Satchel App
Salary project payroll
Corporate expenses solution
Reach out for more details
Discover the EU-China business direction
Make transfers in Chinese Yuan and Hong Kong Dollar and expand your outreach to the Chinese and European markets. Both EU and Chinese residents are eligible for account opening.
EU-China Payment Infrastructure
Accounts can be opened for both EU and Chinese residents
COMING SOON
SEPA Instant Payment
Instant pan-European transactions with SEPA Instant Credit Transfer.
Execution time of 10 seconds
Availability 24/7, 365 days a year
EUR 100,000 transaction limit

Safe & Sound
We adhere to highest EMI security standards to keep your money and personal data safe.
Client money is stored on a segregated account with the National Bank of Lithuania

Funds protection using 3D secure and 2FA
Find out more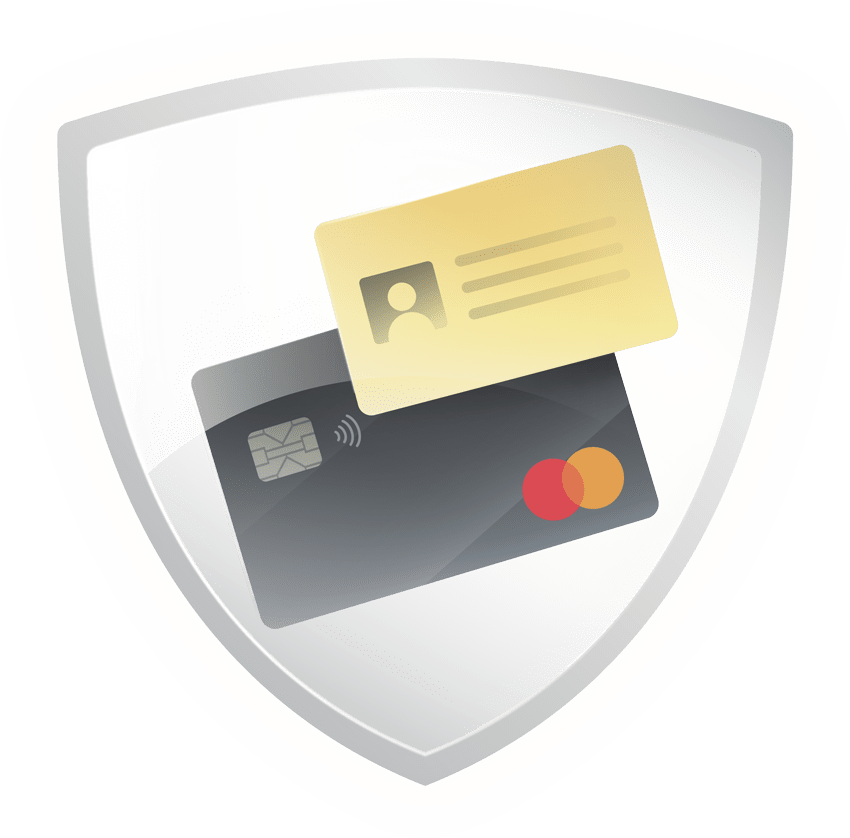 Choose the business account that suits you best
Choose your business account
Local

LT residents

European

EU residents

International

non-EU residents

Monthly maintenance fee
€ 4
€ 35
€ 50
Additional account opening (sub-account)
€ 50
€ 50
€ 150
Instant transfers between Satchel users
Free
Free
Free
SEPA transfers (incoming)
Free
Free
Free
SEPA transfers (outgoing)
SWIFT transfers (incoming/outgoing)
Mastercard physical card
Virtual cards
Cash withdrawals across the globe
Mobile banking APP
In-app live chat support
All your money is protected by the Bank of Lithuania
100% Secure
100% Secure
100% Secure
Always at your service
For issues or questions, check out our FAQ page or contact us via phone, email or app chat.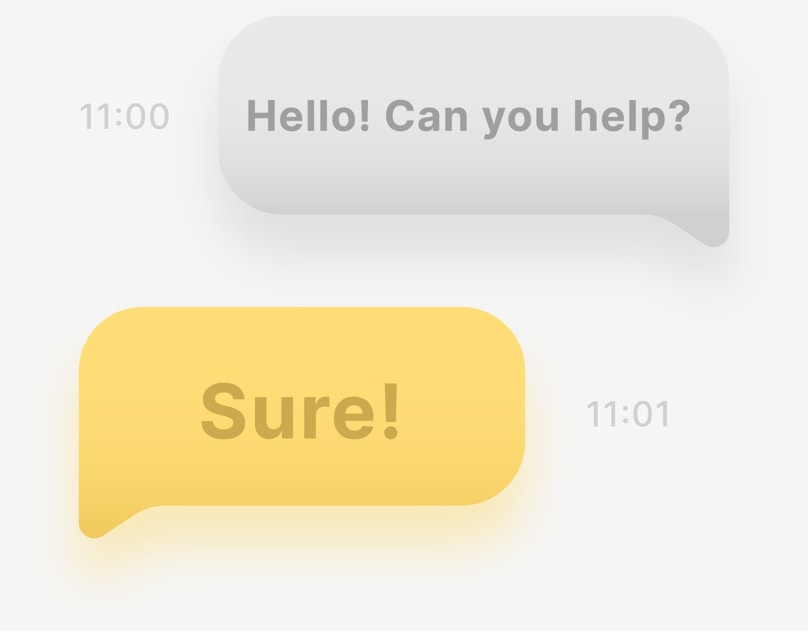 Get in touch with Satchel
Submit the form and we will reach you on the next business day.