Satchel, a Lithuanian Electronic Money Institution, Has Become a Silver Sponsor of the Vilniaus Rytas Basketball Team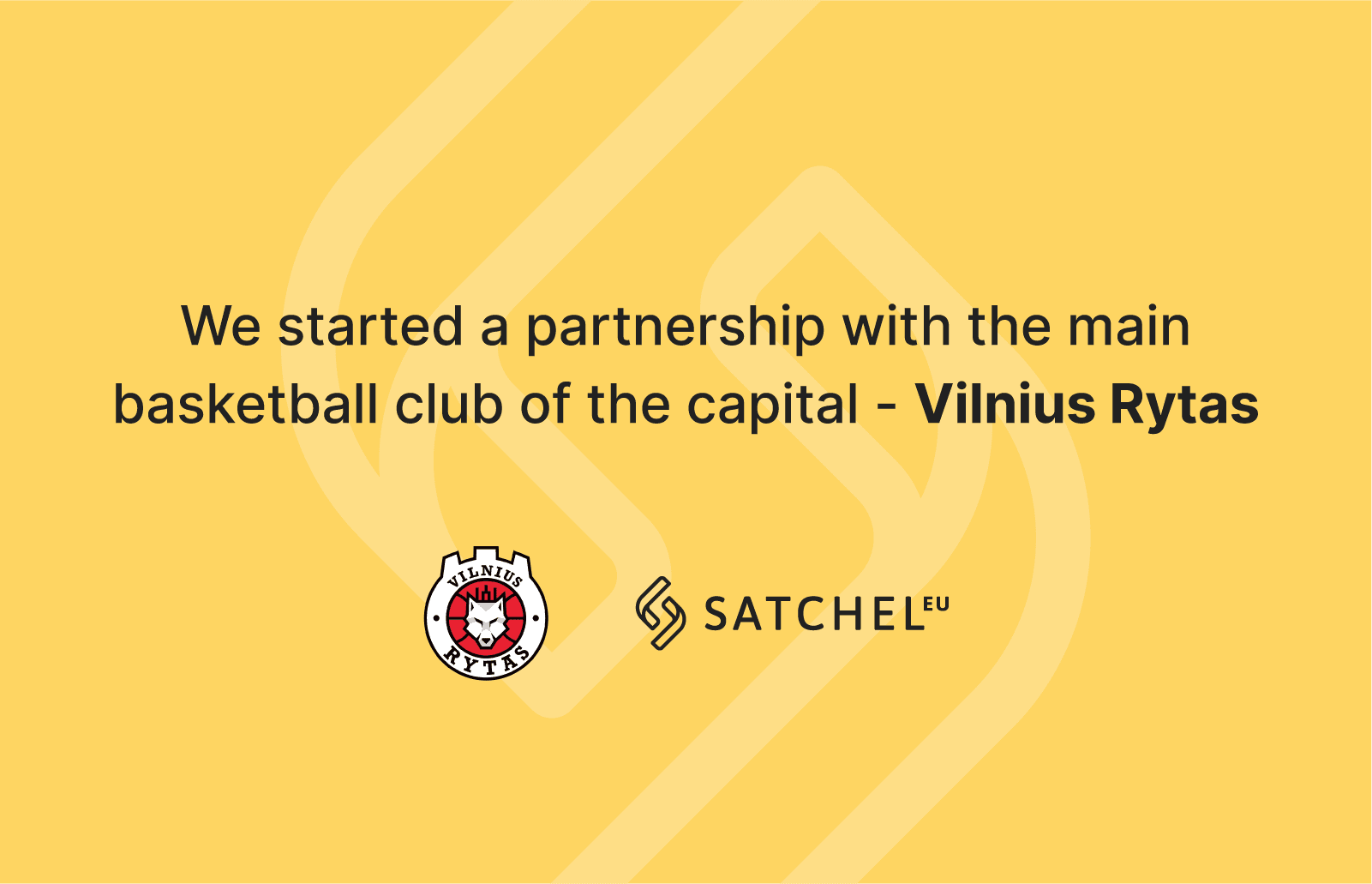 In August this year, Satchel, a Lithuanian-born EMI that develops money management solutions for private and corporate clients, and Vilniaus Rytas, one of the most prominent Lithuanian basketball clubs, signed a partnership agreement.
Satchel is a leading European EMI, performing international money transfers, opening current accounts, and providing card services since 2018. Its solutions are designed to empower users with the desired flexibility, security and convenience of financial transactions.
Personal and business accounts are opened remotely, and allow clients to manage their money with a variety of cutting-edge tools: flexible currency exchange with 38 supported currencies, simple payments and cash withdrawals with a Satchel card, payroll programs, intuitive mobile and desktop interface, and more. The security of customer funds is Satchel's main priority, which is why all products are equipped with intelligent security mechanisms such as 2FA and 3D Secure.
With a Card White Label from Satchel there is no need to acquire a license or set-up an IT and payment infrastructure. In 5 simple project set-up steps, clients get a tailored, ready-to-launch payment card product, powered by Mastercard and branded in their corporate design. Cards can be used for secure daily online and in-store payments, cash withdrawals, salary pay-outs and money transfers.
The company's Banking-as-a-Service solution allows to integrate the full spectrum of digital banking services directly into the product line of an existing fintech business. Satchel gives its clients the ability to leverage its advanced tech stack and get a payment and financial infrastructure in a customized design, with no license requirements.
Through numerous partnerships with international and local providers, such as The FintechLab and Mastercard, Satchel ensures the quality of its market offering and promotes innovation in Lithuania and beyond.
Despite its international positioning, Satchel remains true to its roots. The partnership with one of the strongest basketball teams in Lithuania, Vilniaus Rytas, became an excellent opportunity for the company to express its respect, gratitude and loyalty to its customers in the local market. The choice of the team was not accidental for Satchel – they share a number of similarities in their history, as well as common goals, values and ambitions.
"Our institution was born in one of the main European fintech hubs to deliver highly efficient and technologically supreme money management solutions to thousands of customers, promoting the 'Made in Lithuania' quality mark.
We feel a strong connection with our hometown as well as with the basketball club that represents it and holds a special place in its history. For this reason, we want to thank the residents of Vilnius for the incredible atmosphere of the city in which we are lucky to live and work every day, as well as the Rytas team, fans and the club itself for the overwhelming thrill and pride that we experience with each new game.
Satchel fully shares and supports the values that Rytas promotes through its own example: active lifestyle, passion for sports, dedication, ambition, and, most importantly, the popularisation of basketball among the younger generation. We believe that in this new chapter, in the shared history of Satchel and Rytas, we will achieve stunning victories together, both on the court and in business", says Sergiy Barybin, CEO of Satchel.
The agreement that Satchel and Rytas have just signed is for 2 years. The timeline may seem tight, but the parties have put forward a number of plans and are confident that they will be able to achieve the set goals by the end of this term.
"We are pleased that sports can go hand in hand with new technologies. Satchel is based in Vilnius, therefore, we believe that the connection with the city and our successful collaboration will develop from a 2-year into a long-term agreement. In the future we plan to build a Rytas business club together, where our partners will have an opportunity to spend time together in an active way", shares Darius Gudelis, Chairman of the Board of Rytas.
This newly-born partnership, based on shared values and goals, is an inspiring example of a promising symbiosis between technology and sport.