Satchel Introduces Advanced AML Controls with Napier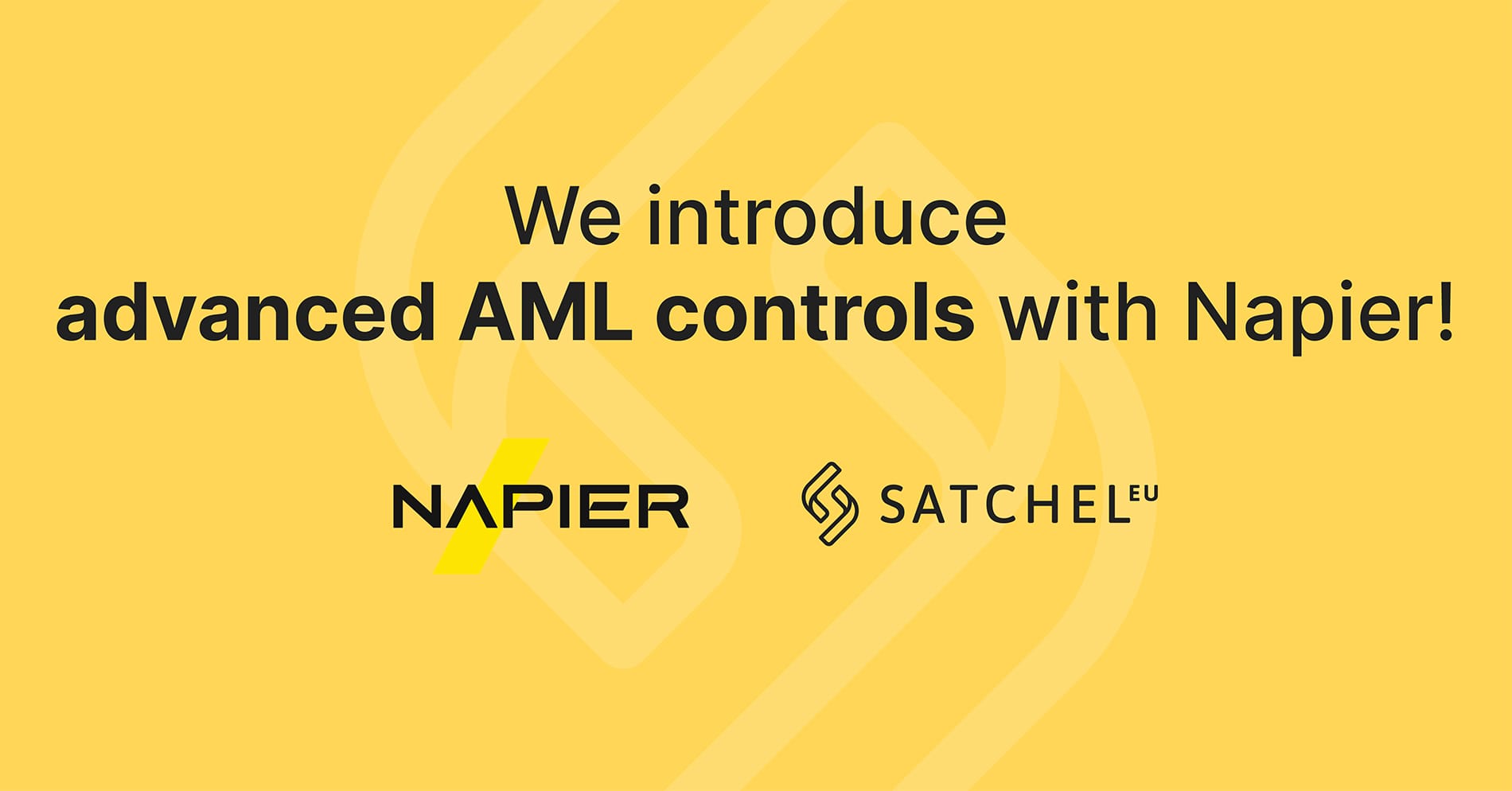 Satchel, a Lithuanian-based electronic money institution (EMI), is the latest to deploy Napier's scalable AI-enhanced technology as the firm targets further international growth.
With Napier's Transaction Screening solution, Satchel is now able to screen millions of transactions against sanctions and watch lists to reduce the risk of sending to or receiving funds from sanctioned entities. It has been designed to ensure tight compliance with even the most stringent regulations worldwide.
Launched in 2017, Satchel has transformed from a FinTech startup to an industry-leading European EMI offering a variety of services for private and business clients, as well as Banking-as-a-Service (BaaS) and white label programs for payment institutions (PIs), financial institutions and other fintech businesses.
"We're investing in the very best RegTech" – Sergiy Barybin, CEO at Satchel
"We're investing in the very best RegTech to ensure that our risk controls are not only robust and agile enough to keep pace with the growing number of transactions through our systems, but to also demonstrate world-leading compliance that can facilitate further growth in new markets," said Sergiy Barybin, CEO at Satchel.
"Being able to implement effective transaction screening with Napier's solution reduces the number of false positives so that screening can be done much more rapidly. This really enhances our ability to deliver the best customer service for our clients, so it's a really important new tool in our arsenal."
Satchel was introduced to Napier through The Fintech Lab, a leading SaaS banking platform for new and existing businesses in eMoney, banking, money remittance and crypto.
Napier's CEO Julian Dixon said, "The huge growth in the payments market means that we are seeing real innovators such as Sachel able to bring great new payment service products to market. As is the case with financial institutions of all sizes, however, growth can only continue by adopting intelligent technology to keep on top of ever-stringent regulatory compliance obligations.
"Working together with partners like The Fintech Lab, it's our goal to support scale-ups in their continued journey. Our world-leading financial crime compliance solutions can take their offering to the next level."