Satchel Introduces SEPA Instant Transfers for Faster, More Convenient Transactions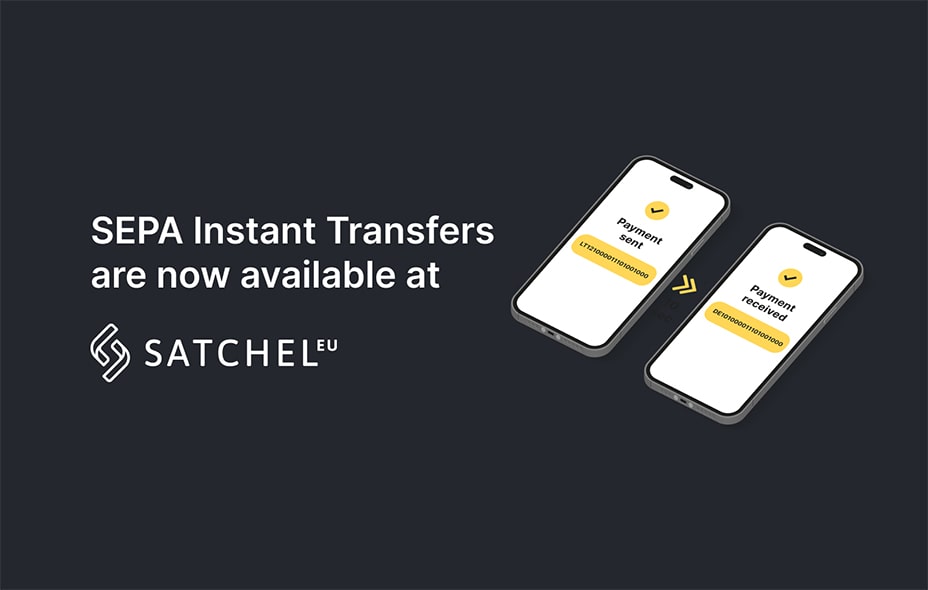 On July 11, Satchel took another significant step forward in improving the transaction experience for our customers by launching SEPA Instant Transfers. This new feature allows for instant transfers across 36 countries, reducing execution time to as little as 10 seconds. What sets SEPA Instant Transfers apart is their availability 24/7/365, which enables users to send and receive money at any time, even outside traditional banking hours. In addition to speed and convenience, this transfer type also addresses security concerns by offering real-time transaction confirmations and enforcing stricter safety requirements.
Advantages of SEPA Instant Transfers
With SEPA Instant Transfers, users can enjoy numerous advantages that enhance their banking experience. Firstly, the execution speed ensures that the transfer reaches the recipient almost instantly, enabling quick access to funds for urgent needs or time-sensitive transactions. Gone are the days of waiting hours or even days for money to be credited to the beneficiary's account.
Moreover, SEPA Instant Transfers significantly reduce the risk of fraud. By providing real-time transaction confirmations, customers can be immediately alerted to any unauthorized activity, allowing for prompt action to mitigate potential losses.
Opening a SEPA Instant Account
Opening a SEPA Instant account with Satchel is not only convenient but also free of charge. Customers can easily submit an application to open an account directly from their Client office. This streamlined process eliminates the need for lengthy paperwork, making the experience hassle-free and time-saving.
We also want to note that Satchel offers transparent tariffs for SEPA Instant Transfers, without any hidden fees. This commitment to transparency ensures that customers have a clear understanding of the costs associated with their transactions, fostering trust and reliability.
Conclusion
The launch of SEPA Instant Transfers marks a significant milestone in the convenience of daily transactions for our customers, catering to the fast-paced nature of modern life. Reduced transaction times and enhanced security measures give customers peace of mind, while a commitment to transparent fees encourages instant payment adoption among Satchel users.
For more information about SEPA Instant Transfers and its advantages, visit https://satchel.eu/sepa-instant-transfers/.