How to Open a Payment Account Online in Cyprus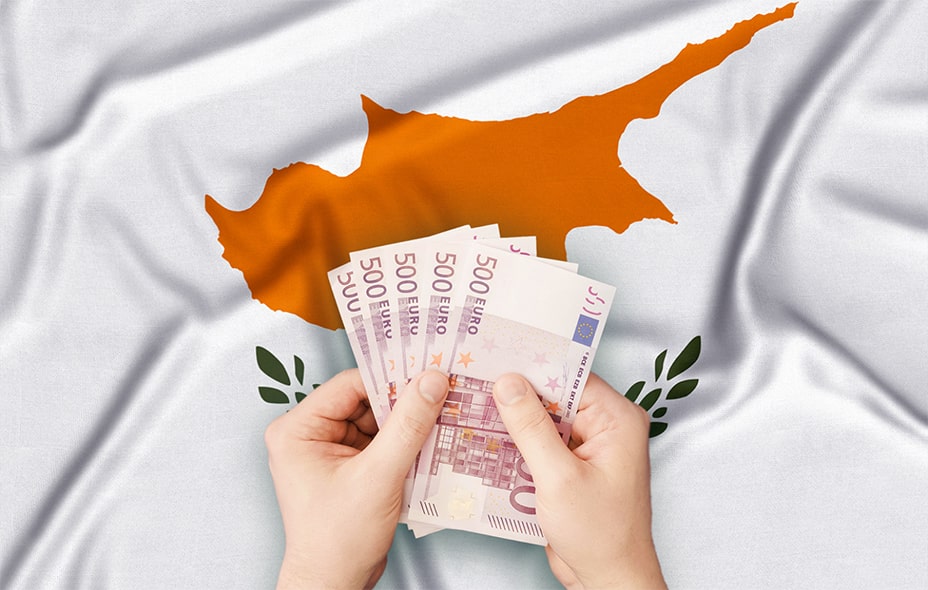 Opening an account online in Cyprus is an efficient way to access your finances and facilitate a variety of transactions globally. In this guide, you will find detailed instructions on how to open a payment account online in Cyprus. From tips on selecting the right financial institution and understanding the required documents to complete the necessary paperwork, you will be able to open a Cyprus online account with ease to manage your money quickly and securely.
Exploring the financial landscape in Cyprus
Cyprus was once a part of the British Empire, meaning the English language is widely spoken in the country, eliminating any language barriers.
Over the past several decades, it has become one of the main financial hubs of the European Union, playing a central role in the management of investments, banking operations, mergers and acquisitions, and capital markets. Moreover, the country is the home of the majority of the European headquarters and subsidiaries of major international banking and financial institutions.
In addition, there are plenty of local and international digital banking providers / EMIs in this beautiful country, which slightly complicates the choice.
Account opening in Cyprus: traditional financial institution vs EMI
When it comes to selecting between traditional banking and EMIs, there are plenty of myths that should be debunked. Let's take a closer look at some of them.
Myth #1: EMI accounts are not as secure as those from traditional banks.
Fact: EMI accounts are just as secure as those opened by banks with physical branches. EMI-issued accounts typically use the same security measures (data encryption, multi-factor authentication, etc.) as traditional banks.
Both banking and EMI licenses in Cyprus are issued by the same regulator – the Central Bank of Cyprus. Every banking institution has undergone a rigorous check before obtaining a license, and all financial activities in the country are controlled by the supervisor.
Myth #2: An EMI account is not as comprehensive as an account from a traditional institution.
Fact: EMI-issued accounts are just as reliable and comprehensive as those issued by major financial institutions. Today, EMI-opened accounts include features like online money management, international transfers (SEPA and SWIFT), payment cards, currency and crypto asset exchange. They offer the same quality of service and reliability as traditional banking providers with the added benefit of a simpler and faster onboarding process.
Myth #3: EMI-issued accounts are more expensive.
Fact: This is not true. In many cases, EMI-issued accounts include lower fees than the ones opened by traditional banks.
Myth #4: IBANs issued by EMIs and traditional banks are not the same.
Fact: There are no functional differences between an IBAN issued by an EMI and a bank. The only difference in the case of traditional banks is the ability to make deposits, take loans and use the overdraft option. IBANs, on the other hand, follow the standard international format and provide the same level of functionality.
Let's draw an analogy with the fashion industry: 50 years ago, clothes were expensive, and high-quality garments were not available to everyone. However, with H&M, Zara, and other mass-market companies entering the market, fashionable clothing at affordable prices became accessible to millions of people around the world. A similar principle applies to EMIs that offer convenient and fast banking services, and make them available worldwide. Established in 2018, one of the fastest-growing digital banking providers in Europe, Satchel.eu is a great option for a unique financial experience.
Documents required for account opening in Cyprus
The documents you will be required to present depend mainly on the financial services provider you choose and your background. It is usually requested:
A valid ID such as a passport or local identity card (some financial institutions may ask for notarized copies of identification papers);
Proof of address (e.g., a utility bill not older than six months);
A filled application form issued by the institution, with information on why you need the account;
For non-EU customers, banks might require an Alien Registration Card or an equivalent document;
Other documents may be requested too, such as a reference letter from your home country's bank indicating good credit standing;
For business accounts, you will be required to present various official incorporation documents and all documentation that contains information about the shareholders.
However, there is a simpler method of an account opening in Cyprus – a digital payment account with a European IBAN for SEPA and SWIFT transactions, payment cards, and much more. Click on the link below for a full list of documents required for a hassle-free business or personal account opening.