Countries Blacklisted in the EU: All You Need to Know Before Opening an Account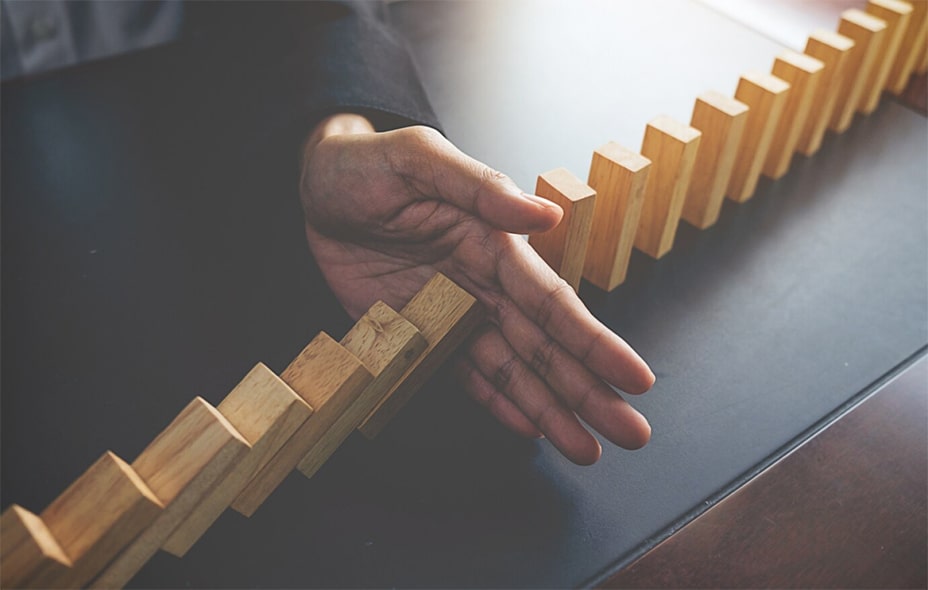 The European Union (EU) has become a booming hub for global financial activities, which explains why so many non-residents may be interested in opening accounts or conducting business in the region. However, before doing so, non-EU residents must be aware of which countries have been blacklisted by the EU and any associated restrictions or regulations that come with this status. This article will showcase the specific countries that have been blacklisted in Europe and share the information that non-residents need to know before opening an account here.
Opening a bank account in the EU for non-EU residents
Non-EU residents may encounter difficulties in opening a bank account in the EU. However, it is important to note that being a non-EU citizen is not necessarily an obstacle. Depending on the country of origin, non-EU residents may still be eligible to open an account by providing additional documentation. The documents required usually include a passport or ID card, proof of residence in the EU, and proof of financial solvency. If all the requirements are met, the financial institution may approve the opening of a bank account. You can easily open an account online at Satchel.eu from your smartphone with the same list of documents for both EU and non-EU citizens.
The standard list of documents required by non-EU citizens may vary depending on the bank or financial institution.
Generally, the required documents include:
A valid, government-issued photo identification (passport or national identity card);
Proof of EU residence (for example, a utility bill);
Proof of income (such as salary invoices or tax returns);
Bank statements, and information about other accounts held;
Minimal deposits of a certain amount.
Satchel.eu has a minimal list of requirements to open an account. There is no need to have EU proof of residency. For a complete list of necessary documents for business and personal accounts, visit the official website.
Is it possible to open an account with a residency from blacklisted countries?
If a customer's country of residence is classified as high-risk, banks may be more likely to refuse their application. However, some institutions may be willing to open an account for these customers, as long as certain conditions are met. Exceptions to a bank's compliance department rules may be requested with proof of a permanent residence in the EU, existing European bank accounts and their statements, confirmation of the source of funds, and an enhanced check for each individual case.
Which countries are blacklisted for opening a bank account in the EU?
At present, there are no countries that are officially blacklisted for opening a bank account in the European Union. However, there are certain countries which may be subject to additional scrutiny due to their political situation, financial regulations, or banking practices. The extra scrutiny for certain countries is in place to discourage money laundering, terrorist financing, and other high-risk activities. The EU is also committed to anti-money laundering and countering the financing of terrorism obligations, so the nations that are blacklisted are ones that do not meet certain standards and regulations. Additionally, the EU has put certain restrictions in place to protect consumer interests and prevent fraud.
What are the top high-risk countries for money laundering in the EU?
The top high-risk third countries for money laundering in the EU are Russia, Syria, North Korea, Iran, Afghanistan, Burkina Faso, Nigeria, Barbados, the Democratic Republic of Congo, Gibraltar, Mozambique, and Tanzania. These countries are subject to enhanced due diligence from the EU as they are viewed as being at higher risk of allowing money laundering or terrorist financing. Other high-risk third countries for anti-money laundering in the EU include offshore centres such as the British Virgin Islands, the Cayman Islands, the Bahamas, and Panama.
Full list of blacklisted countries for bank account opening in the EU
Once you have decided to go ahead with opening a bank account in the European Union, you will need to be aware of the blacklisted countries, whose nationals are not accepted for banking in Europe. The full list of blacklisted countries for bank account opening in the EU can be found in one convenient place – our website. You can also find all the information on prohibited activities for EU banks.