How to Open a Payment Account Online in Iceland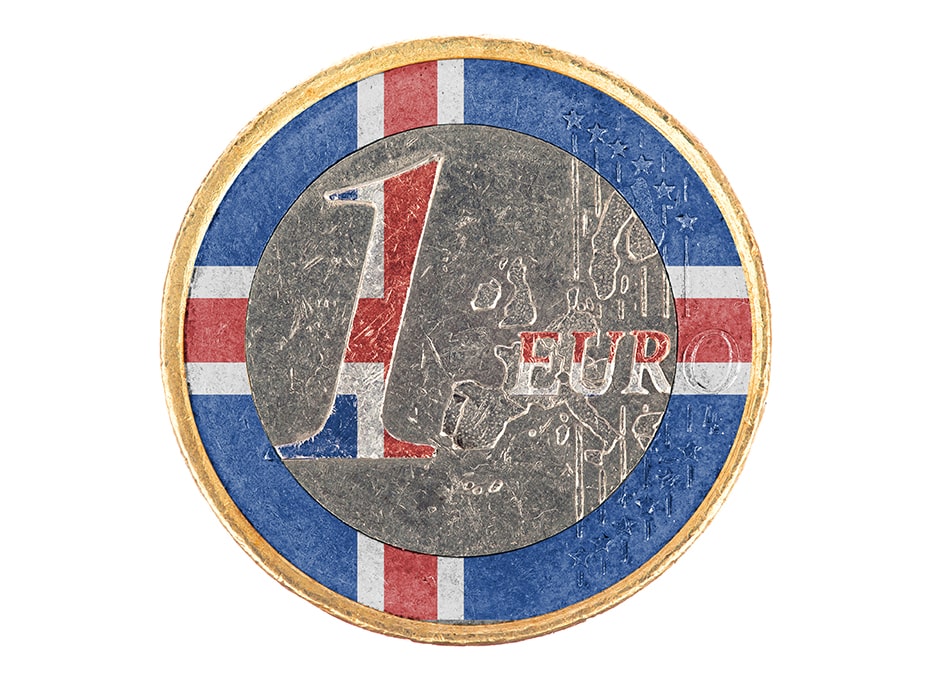 When it comes to online banking in Iceland, the process is refreshingly straightforward compared to other countries. Following the 2008 financial crisis, the Icelandic government made bold decisions, allowing some financial institutions to go bankrupt while creating three new state-owned financial services providers, along with a few online and international digital banking options. To make an informed choice, consider your desired services and compare the options.
Our guide will walk you through the process, making it a breeze to get started. Continue reading to learn about the various options available for online banking in Iceland, and find out which documents you need to get things moving.
Easy Steps to Open Your Online Account in Iceland
Choosing an account in Iceland is a straightforward process with a few key considerations. By understanding your specific needs, comparing the costs, evaluating ATM accessibility, and considering foreign transaction fees, you can find the perfect online banking operator that caters to your financial requirements.
Understand Your Needs: Before selecting an account, determine your specific digital banking requirements. Are you looking for basic services like savings and checking accounts, for your business or for personal needs? Or do you need more specialized offerings such as investment opportunities or international money transfers? Knowing your needs will help you find the financial institution that aligns best with your financial goals.
Compare Banking Costs: Take a closer look at the tariffs associated with each option. Some digital banking providers may have onboarding charges, account opening and closing fees, and monthly maintenance charges, while others offer fee accounts. By comparing the costs, you can identify an operator that provides cost-effective solutions for your specific needs.
Consider Foreign Transaction Fees: For those dealing with international transactions or traveling frequently, foreign transaction fees become a crucial factor. Look for providers that offer competitive foreign exchange rates and minimal fees for foreign transactions to ensure a smooth global banking experience.
Evaluate Other Fees: Additionally, compare other fees that may impact your financial management: SEPA and SWIFT transfer charges, payment card issuance fees, charges on e-commerce purchases, and ATM operations fees. Opt for an institution that aligns with your financial needs and offers a transparent and reasonable fee structure to avoid unnecessary costs.
Step-by-step guide to opening your online account in Iceland
To begin the process of opening an Icelandic account, you'll need an Icelandic ID number or kennitala, which is a prerequisite for account creation. If you're a resident of an EU/EEA/EFTA state, you can apply for an ID number at the Icelandic National Registry. For non-EEA/EU/EFTA citizens, visit the Directorate of Immigration website for detailed instructions. Once you have an Icelandic ID number, you can proceed to apply for an electronic ID, a crucial tool for online account opening.
With an ID-compatible SIM card in your smartphone, you have an even easier option. Just visit one of our branches with your phone and alternative official ID (like a driver's license or passport), and activate your electronic ID on the spot.
The following step is to apply for opening your account, which is a quick process taking just a few minutes if you have an electronic ID. In case you don't have an electronic ID, you can visit a physical branch to apply for an account. For non-EEA/EFTA citizens a residence permit will also be required.
Can a non-resident open an account in Iceland?
Financial institutions in Iceland have different requirements for individuals seeking to conduct business with them. Typically, to open an account for digital banking in Iceland, individuals must have an Icelandic ID number and be a resident of Iceland. This applies to both online and traditional account opening and visiting a branch.
This is the main pitfall for non-residents looking to open an Icelandic account. That's why we highly recommend considering the option of opening an account in a digital banking institution. Some innovative banking platforms operating in Europe offer a host of advantages, from enhanced security features to seamless online transactions.
What should I choose: a traditional financial institution or a digital banking provider?
Choosing between a traditional financial institution and an online-only banking provider depends on your specific needs and preferences. Traditional financial institutions in Iceland do offer online account opening, but it may still involve additional time and paperwork, such as obtaining an Icelandic ID number and resident permit.
On the other hand, digital-only providers are gaining popularity as an alternative option. They often provide transparent and flat rates, leading to lower fees for both personal and business accounts. If finding a cost-efficient solution is a priority, it is essential to consider onboarding charges as well. Digital banking operators offer significant conveniences, such as time-saving account opening procedures, eliminating the need for paperwork and the requirement of an Icelandic residence permit. You can effortlessly open a European account from anywhere around the globe, streamlining your daily banking operations and making financial management hassle-free and efficient.
Moreover, digital banking providers offer a wide range of banking services, including account opening in various currencies (EUR, USD, GBP, CHF, etc.), plastic and virtual payment cards, SEPA and SWIFT transfers, and user-friendly mobile apps for seamless money management. They may also provide convenient payroll programs for businesses.
International EMIs like Satchel.eu can be a wise choice, delivering modern solutions and services required for efficient financial management. Ultimately, the decision should align with your individual needs and preferences, as well as the specific financial requirements of your company if you are a business owner. Explore the options and find the perfect fit for your digital banking needs!