How to Open a Payment Account Online in Liechtenstein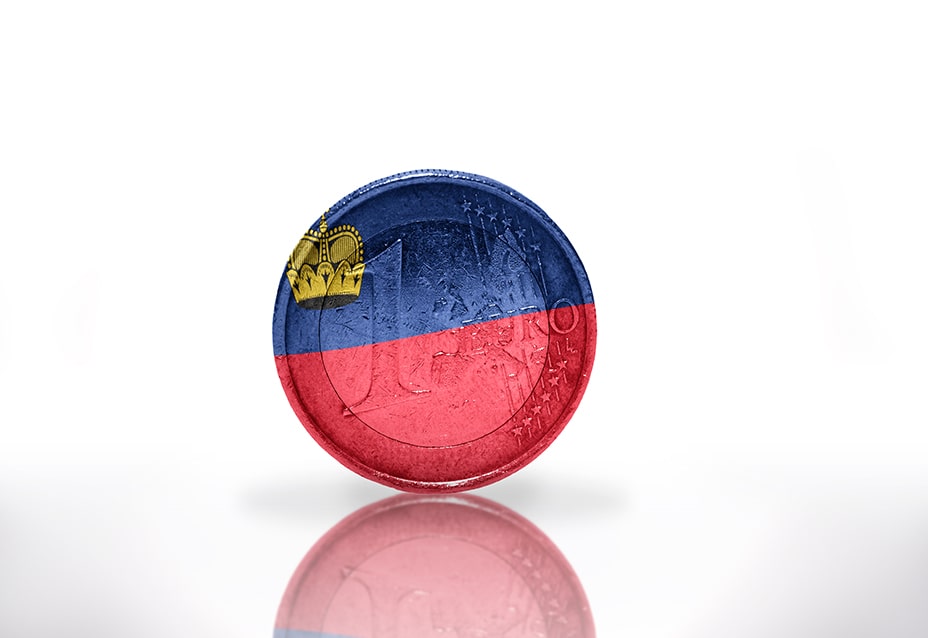 If you're looking to open an account in Liechtenstein, a small but prosperous European nation, you will be amazed by the attention to detail, precision, and convenience that local banking providers offer to both EU and non-EU citizens. Known for its stability and financial privacy, Liechtenstein provides attractive options for individuals and businesses seeking to manage their finances securely.
What Types of Accounts are Available in Liechtenstein?
Before delving into the account opening process, it's essential to understand the types of accounts available. Financial institutions in Liechtenstein typically offer a range of accounts, including:
Personal Savings Account: A standard account for personal savings and everyday banking needs.
Payment Account: Also known as a checking account, this is suitable for daily transactions, bill payments, and salary deposits.
Business Account: Designed for entrepreneurs and corporate entities to manage their business finances efficiently.
Wealth Management Account: Tailored for high-net-worth individuals with comprehensive financial services.
Online Banking and Digital Accounts: Online banking services and digital accounts are offered for a more streamlined and convenient experience.
What Documents are Required to Open an Account in Liechtenstein for Foreigners?
Opening an account for digital banking in Liechtenstein is relatively straightforward, even for foreigners. However, you will need to provide certain documents to comply with the country's regulatory requirements. These typically include:
Valid Passport: A government-issued passport or a national ID for EU citizens is required for identification purposes.
Proof of Address: You may need to submit a recent utility bill or a bank statement from your home country to verify your address.
Account References: References from your existing financial institution might be requested to establish your financial standing.
Source of Income: It's essential to provide information about the source of your funds, whether it's through employment, business, investments, or other means.
Criminal Record Certificate: Non-EU residents may need to present a clean criminal record certificate from their home country.
Notarized Documents: Depending on the provider's policies, certain documents may require notarization.
What are the Common Challenges Faced When Opening an Account for Non-EU Residents?
While Liechtenstein offers a robust banking system, non-EU residents may encounter a few challenges during the account opening process. Some of these challenges include:
Stricter Due Diligence: Non-EU residents might face more stringent due diligence procedures as part of the financial institution's efforts to prevent money laundering and comply with international regulations.
Language Barrier: Although English is widely spoken in Liechtenstein's financial sector, some documentation and communication may still be in German, which could be challenging for non-German speakers.
Minimum Deposit Requirements: Certain providers may have higher minimum deposit requirements for non-EU residents compared to EU residents.
Limited Services: Depending on the bank, non-EU residents might have access to a more limited range of banking services compared to EU residents.
Which Countries are Blacklisted for Opening an Account in Liechtenstein?
Liechtenstein, like many other financial centers, adheres to international regulations and has a list of blacklisted countries for banking activities. These countries are usually those with inadequate anti-money laundering (AML) and counter-terrorism financing (CTF) controls. It's essential to check with individual financial institutions in Liechtenstein to understand their specific restrictions and policies.
A Faster and Simpler Way to Get an Account in Liechtenstein
If you are looking for a fast and seamless experience, you can explore the services of electronic money institutions (EMIs) like Satchel.eu, a European financial services provider, established in 2018 in Vilnius, Lithuania.
Satchel provides an innovative and streamlined approach to opening an account in Liechtenstein for both individuals and businesses remotely. All processes, from submitting an application to managing your finances through the mobile app, are conducted online, eliminating the need for waiting in lines and handling paperwork. By leveraging technology, it offers faster processing times, lower fees, and a user-friendly experience. Satchel.eu offers the convenience of obtaining a business, personal, or freelancer account, complete with a unique European IBAN for seamless SEPA instant transfers, as well as the option for plastic or virtual Mastercard payment cards.
In conclusion, opening an account for digital banking in Liechtenstein offers numerous benefits, from financial stability to privacy and a wide range of account options. If you choose an EMI solution like Satchel.eu, the process will become more accessible and efficient. Remember to research different financial institutions and their offerings to find the best fit for your financial needs and goals.