How to Open a Payment Account Online in the UK?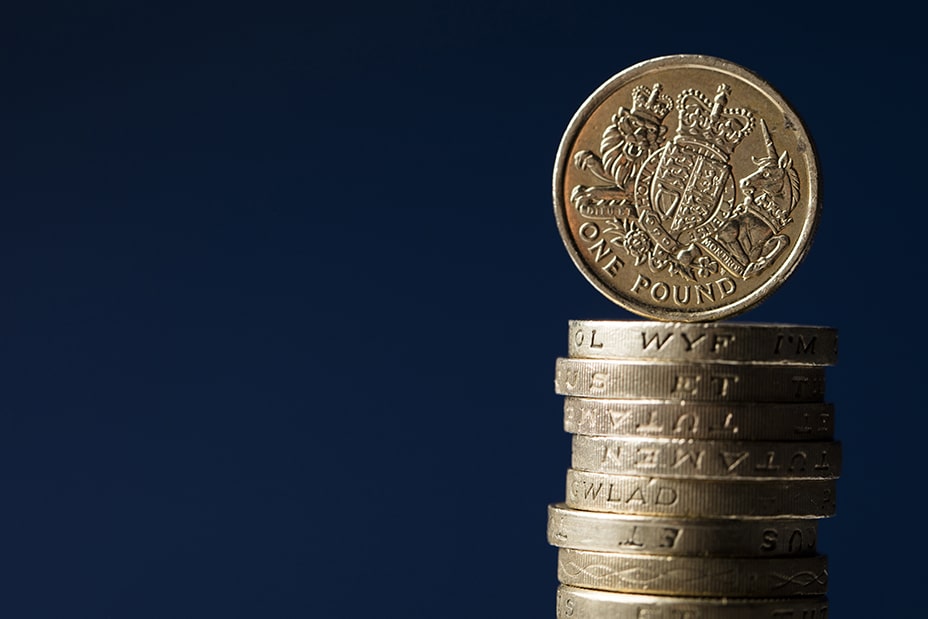 When moving to Great Britain as a student or relocating for a job, you will need to open a local payment account. The UK is associated with quite conservative traditions and, to some extent, this also applies to the banking sector. But today everything is not as difficult as it used to be. You can choose any of the high-street or digital-based financial institutions. It is also possible to open an account online in the UK with no fuss or applying online beforehand.
What Documents are Required to Open an Account in the UK?
The list of document requirements is more or less the same regardless of the banking institution you choose. Basically, you will need only two documents for opening a payment account in the UK: one certifying your identity, another one proving your place of residence. A passport, driving license or ID card (for EU residents) is enough for the identification. To prove your address according to AML (anti-money laundering) regulations you should present a rental agreement, utility bills, etc. (but not older than three months). Depending on a banking provider additional documents can be required (recent bank or credit card statement, proof of employment or studying in the UK).
Types of Accounts in the UK
A current account is the most common for basic everyday needs: paying bills, receiving a salary, shopping. It is free and comes with a debit card, a credit card and overdraft options. There are also premium current accounts with additional services that cost a monthly fee.
Basic accounts are offered by some British financial institutions for people with a poor credit history. Basic banking services include a debit card and direct debit payment options. It doesn't offer credit cards, loans, and overdrafts, but can be upgraded to a current one if the credit check is passed.
A savings account, according to the name, is made to accumulate and save funds. It offers a higher interest rate. But a minimum deposit is required for the minimum determined period.
A mobile or digital account is offered by almost all the major banking providers in the UK. This option lets you manage funds distantly. There are also plenty of 'online only' fintech companies or EMIs (electronic money institutions).
A Joint account is a solution for families, couples. It can be opened jointly for several people.
Some financial institutions propose a non-resident (international) account. You can also open it online and run it from overseas.
Offshore accounts are mostly used by expats living in Great Britain. It can be opened in different currencies in the UK (GBP, EUR, USD). Compared to standard accounts bigger deposits are required here. Favorable tax rates are a definite advantage over local banking institutions.
Business accounts are required to run various forms of business activity (limited companies, sole traders, freelancers, etc.).
How to Open a UK Account from Abroad?
You can open a GBP foreign currency / multi-currency account at your home country banking institution. It is also possible to open an international account in the UK in advance of moving to Great Britain. If your domestic banking provider has a correspondent banking relationship with a British institution it can set an account for you. It will take a bit more time compared to opening one in the UK, about 7-15 days. You must be ready for some additional requirements like a big initial deposit, a monthly fee, and a minimal period to close your account. So, it is more expensive to run it.
How to Open an Account in the UK for a Non-Resident?
You will need 2 documents: a proof of identity and a proof of address. The list of additional requirements can vary from banking provider to another. A major stumbling block, most people face, is to prove the place of residence. But, in recent years, some British banking institutions have relaxed the requirements for proof of address. A letter from Jobcentre Plus with the National Insurance number, or a letter from the employer (not older than 3 months) can be accepted by some banking providers. It is easier to open a non-resident account for EU residents.
How to Open a Student Account in the UK?
Being a student in the UK, you can do it online. Proving your place of residence is essential. For an international student it can also be a letter of acceptance from a university, or introduction from a body on the Department for Education list.
How to Open a Business Account Online in the UK?
To open a business account in the UK for a limited company one must provide a Companies House registration number, directors / founders details, annual turnover plans. Sole traders, freelancers and partnerships are required to present an ID / passport, a proof of business and personal address. A credit check is mostly obligatory for managers running the business. Usually, a dedicated business manager at a banking institution asks for a personal meeting to clarify your business plans and expectations and tell you general details of the account opening. The provider can offer you help in business plan writing, and total budget forecasting.
How to Open an Account in the UK Online?
You can apply for an international account online. You must fill in an application form providing a proof of identity including your full name, date of birth, current address, and other standard details. A provider's support team will give feedback and may ask for additional information, like a proof of address, employment, or income details. Major banking institutions have convenient websites. You can manage your personal funds and apply for products from a website personal page or a smartphone app.
What are the Alternatives to Having an Online GBP Account?
If applying for a UK account seems too challenging, there's a simpler alternative available. You can open a European account in GBP online through a European digital banking provider / an electronic money institution (EMI), a fintech company licensed by the National Bank of its country of origin.
It is the quickest way to open a payment account. Fintech companies like Satchel.eu typically offer online services such as accounts, payment cards, and money transfers. EMIs serve as an excellent alternative, providing competitive rates and fees, no minimum balance requirements, and real-time account management via your smartphone. The application process is straightforward, requiring only two documents for personal account opening and taking just 3-5 working days. This option is suitable for non-EU / UK residents. Having a GBP account is highly convenient for those who have trade partners in the UK.
Personal, business, merchant and even freelancer accounts are available. You can also open a multi-currency account with the most competitive exchange rate for 38 currencies including GBP at Satchel. So, this option gives the opportunity to run a business with the whole world from one account.
Tips to Consider when Choosing a Banking Provider
There is no straightforward answer what particular banking provider, type of account is the best. It depends on your needs and lifestyle. The only advice is to consider the digital banking option as it is the most convenient and fastest one now.
Compare accounts' features and commission rates
There are plenty of comparison sites (Compare the Market, Money Advice Service, etc.) to make a 'cons and pros' research. It will let you unwrap the differences in charges and fees. Prioritize the list of your needs. E.g., if an overdraft option is important for you, pay attention to the overdraft terms of conditions and the rates. Many financial institutions offer special deals to attract new clients. But be attentive and look beyond any short-term offer. Make sure the account will still be the best option when the term ends.
Get in touch with customer support
We recommend contacting several banking providers' customer support in advance not to face difficulties in future. Ask the questions about rates, specific terms etc. You can email, use live chat, or call the bank. Having clarified all the pitfalls, you will be able to choose the account solution that will meet your expectations.
Pre-apply for an account online
Having chosen a banking provider and type of an account, save your time and pre-apply by filling in the registration form. If you've chosen a digital-only banking provider that offers online account opening in the UK, go ahead and use this option.
Manage your funds via mobile app or website user account
This will help you have your finger on the pulse, control and be aware of all the transactions, commissions, additional expenses. Most apps have advanced security tools to keep your money and personal data safe.