How Long Do Bank Transfers Take?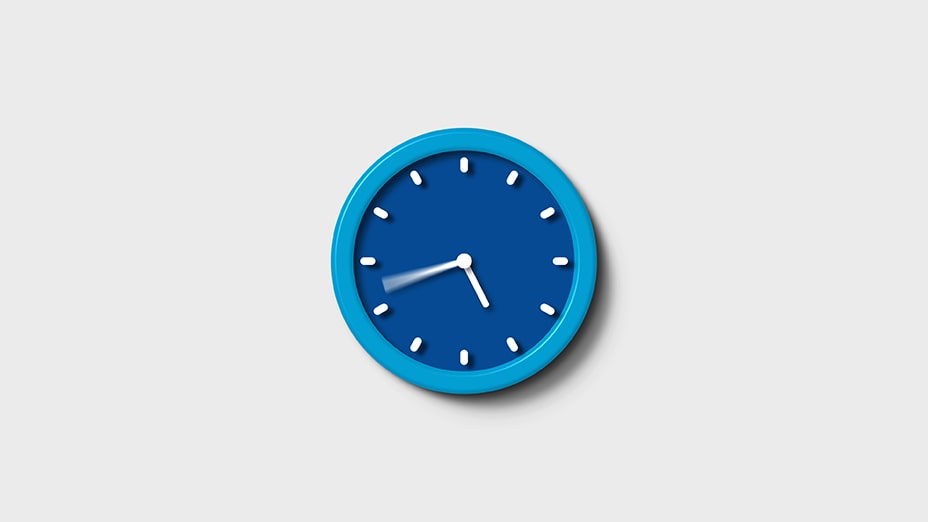 Find out how long a bank transfer takes to clear. Read our article on how banking processes can delay your transfers.
Let's face it: The last thing you'd want to happen when making a transaction is for your payment to get stuck on its way to the recipient. No matter if it's a business transfer that puts your contract with a supplier or a client at stake, or a private one to your family or friend, you want to avoid any delays and make sure nothing impacts the estimated timing. Especially today, when as consumers we're used to having our demands fulfilled instantly. So, the big question is what is the standard timing of a bank transfer and how does it differ in case of a cross-border operation?
In this article we will provide some useful information you need to know about international bank transfer times, execution, and factors that can affect the delivery process.
What Are the Types of Bank Transfers Out There?
Let's start with the basics: bank transfers today can be digital or non-paperless. This essentially means that you can make money transfers, domestic or international, online or at a physical bank location by using cash.
With the emergence of online banking, pretty much all transfers have shifted to the digital dimension, because it's faster, simpler, and more secure than carrying around a whole lot of cash.
How to Make an International Bank Transfer?
There are two payment systems that are used for international transfers: SEPA and SWIFT.
SEPA, or the Single Euro Payments Area, is a European initiative that simplifies cross-border transfers in euros. In other words, it makes international transfers within the EU as simple and fast as the domestic ones. At the moment, 36 countries of the EU and the EFTA are official members of the SEPA project. This standardized mechanism eliminates the bureaucratic burden that previously made the process lengthy and complicated, and speeds up transfers between European accounts. Regarding execution times, it takes from one to two business days for a payment in euro to reach its beneficiary. As simple as that.
But what happens if you need to make a payment in a different currency and your beneficiary is located outside the borders of the EU? This is when the SWIFT network comes into play. It is a global messaging system connecting over 11,000 financial organizations and processing payments in 35+ currencies, removing friction in cross-border operations. Due to the overall complexity of the global financial ecosystem, some payments in the SWIFT network go through intermediaries, or the so-called corresponding banks, which you can think of as connecting flights that take the payment to its final destination.
What Information Do You Need to Send a Bank Transfer?
Before making the actual transaction, you need to collect some essential information about your beneficiary and their banking institution. This information can slightly vary from bank to bank and is usually included in the invoice that you receive from your supplier, partner, or customer. Here's all the details you should expect to be requested in the payment initiation form:
Transaction amount and currency
Reason for the transfer
Name and address of beneficiary's bank
Beneficiary's account number or IBAN
BIC/SWIFT code of beneficiary's bank
Indication of who will be paying the transfer fees (yourself or the beneficiary)
In some cases, the bank might ask you to provide some additional documents, such as the invoice, in order to ensure the transaction complies with all legal requirements.
How Long Does It Take for a Bank Transfer to Be Processed?
Wire transfers, domestic or international, are usually not instant but normally arrive within 1 to 5 business days. There are some factors that can delay the transaction, but in most cases, payments are processed on the same day as they are initiated by the sender. Yet, this doesn't mean that the funds will arrive to the beneficiary on the same day, unless it is a domestic transfer or a transfer made via the SEPA network.
In a nutshell, the time needed to process and send out a transfer depends on the policies of the bank, local jurisdiction provisions, and other externalities, such as bank holidays and errors.
What Factors Can Slow Down Bank Transfer Delivery Times?
Here is the list of main factors that can impact the delivery time of your transaction:
Bank holidays
Errors in the transfer information or beneficiary details
Weekends
Time zones
Currency exchange
Compliance with AML and fraud regulations
The number of corresponding banks
Conclusion
Regardless of the type and destination of the wire transfer, we suggest you always familiarize yourself with the specific policies of your bank on international transactions. Make sure you know all the details and double-check the provided information before you click the 'Send' button.
With Satchel.eu international wire transfers are easy! A personal or business account with Satchel gives you the ability to send international SWIFT and SEPA transactions in multiple currencies and without hidden fees. For more information, explore the product pages on our website and don't hesitate to refer to our help center if you have questions.