International Banking for your Business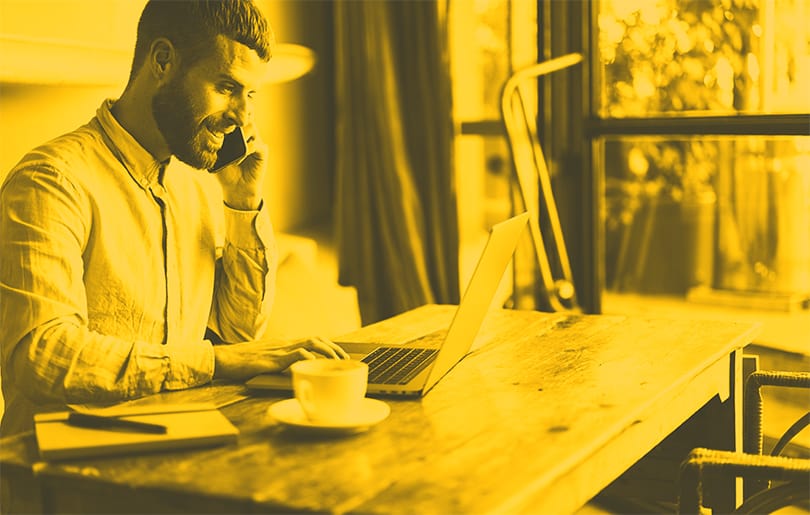 When your business expands to new markets, there's always a question of managing cross-border financial operations. The absence of local presence is expensive, as the company would cope with double taxation, slow and expensive international transfers, and currency exchanges. However, setting up a full subsidiary company may be too difficult and costly for small and medium-sized businesses.
That is why many startups and companies choose to enter the international online banking: the way of supporting the full financial activity of a company in a country it is not residing in. The company sets up a fully working banking account in the country where it needs it, without the physical presence of an office, or coworkers there. All payments, incoming and outcoming, are processed as usual in this country, cheap and fast.
Why Internet Business Banking over Local Banks
Of course, you can open an international bank account for non-resident businesses in a traditional bank. In 2019, however, it's easier and more beneficial to do this with international online banking companies such as SatchelPay. There are several key advantages:
Online banking companies require less paperwork for due diligence, which can be filed online, without a personal visit, and reviewed only in a few business days;
Unlike banks, international accounts support much more payment options except wire transfers and card operations;
Online banking providers have lower fees, as they don't pay for office spaces, ATMs and in-cassation, and concentrate on economic attractiveness;
Thanks to the reasons above, these companies most often offer new and better features much earlier than the banks.
What Goes With an International Account
Now that we know what is international banking, let's go through the additional features you will be provided with by the online banking company. Of course, if you are looking for expanding in Europe, you need an international euro account, and you will have it from almost any company, but it's better to look for a European provider located in a eurozone country. This way, the fees for euro transactions are be minimized.
Easy access to the funds for your everyday expenses is something you should be looking for. SEPA and SWIFT transfers are fast and cheap, but there's still nothing better than having a pre-paid payment card that you can use for purchases both online and offline. For rapid and seamless expansion, you can access international bank accounts for non-residents in currencies other than euro. Inside Europe, all payments in European currencies will be processed as easy and fast as in euro, and you will be able to keep your earnings for expenses in respective currencies or to exchange them to euro with a competitive exchange fee at any time.
There are plenty of other essential functions for businesses, streamlining business operations abroad: electronic invoices, automatic reporting, and the latest security features.
Why Open International Euro Account With SatchelPay
SatchelPay is an innovative all-in-one financial suite for businesses wishing to operate in Europe and the whole world. SatchelPay is a Lithuanian company, so an account in euro is the primary offer, but transactions, exchange, and unique IBANs are supported in 25 other currencies, as well.
Aside from transacting, SatchelPay provides you with a pre-paid MasterCard with full unrestricted access to your finances, and the issuance of additional business payment cards working with multiple e-wallets is also possible. SatchelPay's features for business owners include e-Invoicing, salary projects, reporting, APIs, recurring payments set up, one-click refunds, and white label solutions. All of it is accessible with the mobile app and website, anywhere, anytime.