How to Open a Bank Account Online in Spain?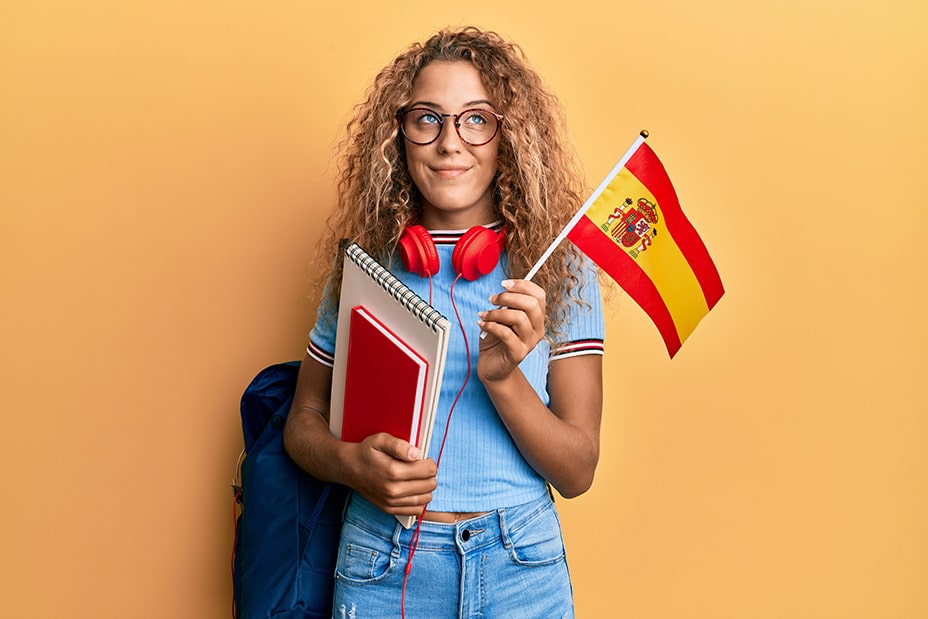 Hola! If you relocate to Spain for any reason, you will definitely need a bank account and a card, regardless of whether you are an expat, а freelancer, or relocating for business. Wonderful country: exquisite architecture, siesta, tapas, and el cerveza – all the things that make Spain so special!
But the banking system in Spain has some room for improvement, as banks typically require a face-to-face meeting to open an account. Some banks in Spain may charge a fee for opening a bank account. The amount of the fee can vary, so it is important to check with the individual bank to find out what fees are applicable. This applies to both personal and business bank accounts in Spain, e.g. there is a fee of €6.90 to open a personal bank account with Santander.
The pros and cons of opening a bank account in Spain
Pros:
Access to Spanish banking system: Opening a bank account in Spain gives you access to the Spanish banking system. This means that you can make payments, transfer money and receive payments from other people in Spain. You can also use your account to pay for goods and services in Spain.
Lower fees: The banking fees in Spain are generally lower than in the UK. This can help you save money in the long run, for sure.
Security: Spanish banks are very secure and the banking system is regulated by the Spanish government, so your money is safe.
Credit: Having a bank account in Spain makes you eligible for a Spanish credit card, which you can use to make purchases in Spain.
Cons:
Language barrier: Many Spanish banks do not offer services in English, so you may encounter difficulty if you do not speak Spanish.
Different regulations: Spanish banking regulations are different from those in other countries. This means that you may encounter unexpected fees or requirements.
Limited access: Spanish banks do not offer services such as online banking or remote deposits, so you may have limited access to your funds.
Difficult to open: You can face some difficulties with some classical banks.
Siesta: You should plan your visit in advance, checking the bank's business hours.
What do I need to open a bank account in Spain?
To open a bank account in Spain, you will need to provide your passport / ID, proof of address (e.g. a copy of a rental contract), evidence of your income or financial status, and proof of your current employment status. You may also need to provide additional paperwork, such as a certificate of residence or tax card, depending on the bank. The translation into Spanish will require extra costs. And I'm annoyed by that.
But apart from the documents listed above you will need a Spanish NIE number (Número de Identificación de Extranjeros), a personal unique foreigner identification number. This seems to be one of the most daunting tasks. When you are arranging your life in a new country and you have a thousand things to do, getting the NIE number is the least you'll want. Therefore, consider alternative online EMI accounts, like at Satchel.eu. You can open a private bank account in a few clicks, virtual or physical cards will be enough for all financial routine needs. And for business or trading or activities, a business bank account with a European IBAN is simply a godsend. If there is an opportunity to simplify your life – simplify it. Paperwork is definitely not for me, I'd rather apply online sitting in my chair than stand in line at the bank or translate documents into Spanish.
How do I open a bank account in Spain?
You can apply online, however, you must visit a branch or meet with a financial advisor to submit the necessary paperwork. To do so, enter the bank's website, fill in the customer form, verify your data and ID, enter income and professional activity details, download and sign the contract, and create access passwords.
Both residents and non-residents in Spain can open a bank account. Resident accounts are more beneficial, but if you're not living there permanently, it's easier to get a non-resident account. If you change your status, you can switch to a resident account – just make an appointment with your local branch and bring the necessary documents.
A guide to opening a bank account in Spain for non-residents
It is possible for foreigners and non-EU residents to open a bank account in Spain. However, certain banks may require additional documentation and require proof of residence, and proof of income, for sure.
Gather the necessary documents.
Choose a bank. Research different banks in Spain to find one that meets your needs.
Visit a branch in person. Visit the bank's branch in person with the required documentation. You may need to make an appointment before visiting.
Open the account. The bank's will help you fill out the necessary paperwork and open the account.
Make a deposit. Most banks require an initial deposit to open an account. Be sure to ask about the minimum deposit required.
Activate your account. Once the paperwork is complete and you have made the initial deposit, you will need to activate your account by setting up online banking and signing up for a debit card.
How to open a bank account in Spain from abroad?
Depending on your needs, you should research the different banks in Spain and decide which one is best for you. Consider factors such as fees, services, convenience, and customer service in English. You will need to present a valid passport, proof of address in Spain, and proof of income. After contacting the bank by phone or email to get instructions on what to do next.
Can I open a student bank account in Spain?
Yes, it is possible to open a student bank account in Spain. Most Spanish banks offer student accounts that have special benefits such as lower fees and higher interest rates. You will need to provide your student ID and proof of address in Spain in order to open an account.
How to open a bank account in Spain from the UK?
You will need to make an appointment with a Spanish bank and provide the necessary identification documents. Actually, Spanish banks provide fewer services compared to the British ones. This could include things like online banking, mobile banking, and other features that you would expect from a bank in the UK.
Which Spanish bank is best for my needs?
This question is difficult to answer as there are many different Spanish banks to choose from and it will depend on your individual needs. Some of the most popular Spanish banks include Santander, BBVA, CaixaBank, Banco Sabadell, Bankia, and Bankinter. It is recommended to research each bank to determine which one best suits your needs.
Read more about how to open a bank account in Germany, the UK, Italy, Ukraine.