What Is a Sort Code? How to Find and Use It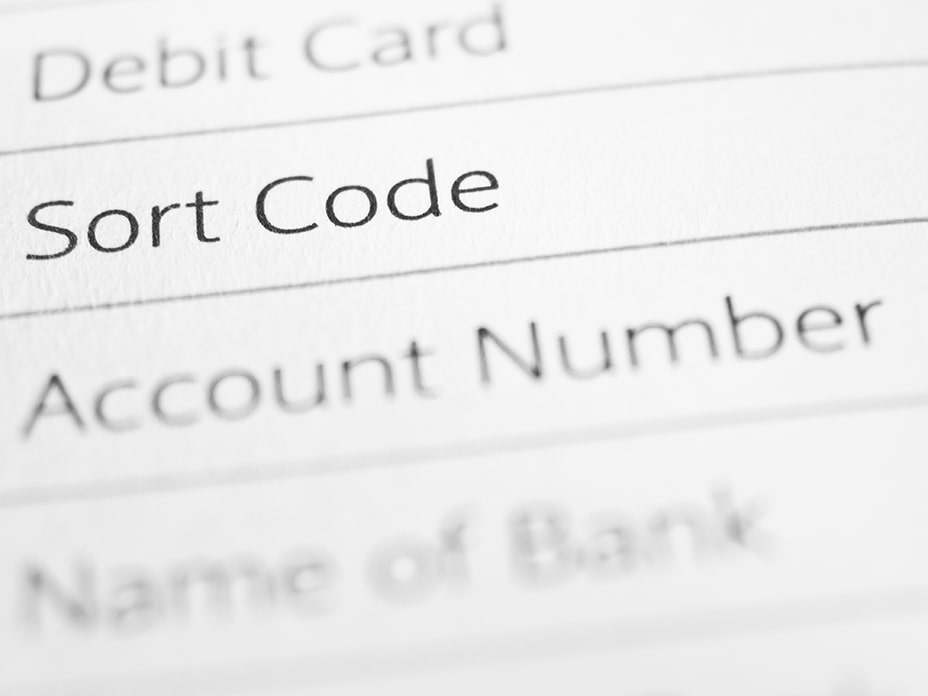 If you're considering relocating to the United Kingdom, there's a lot to understand, especially when it comes to finances. One important aspect is the bank sort code that you'll receive when opening a new bank account in England, Northern Ireland, Wales, or Scotland.
Understanding what a sort code is and why it is important can help you better manage your finances and ensure that your transactions are properly processed. Read on as we demystify what a sort code is and how it operates, providing you with a clearer picture of why it is an essential element of financial operations management.
What is a sort code?
Sort codes are unique numerical codes that are used by banks in the United Kingdom (UK) and Ireland to identify a specific bank (e.g., Barclays, Lloyds, Santander, etc.) and the branch where an account is held.
A bank sort code consists of six digits, arranged in three pairs, and is crucial for transactions like direct deposits, bill payments, and other types of transfers between account holders. An example of a sort code is 23-44-16; the first two digits here specify the bank, and the remaining four digits identify the branch.
Sort codes play a crucial role in verifying the authenticity of transfers and directing money between accounts. They function similarly to the routing numbers used in the United States.
It's important to note that online-only banks without branches may only have one sort code for all their customers. For instance, 60-83-71 is the sort code for every account opened with Starling Bank, while 04-00-04 is linked to all accounts at Monzo.
Why do I need a sort code?
Your sort code is essential when you want to make a transfer to another account, whether it's a direct deposit, a bill payment, or a transfer between accounts. A sort code streamlines payment processing by providing key information about your bank and branch location. It's also used to identify your bank and account number for transactions such as online banking, direct debits, and standing orders.
It helps ensure that payment origin and destination are valid UK accounts. If an incorrect sort code is entered, the payment will automatically bounce back and won't be processed until you double-check all the information and make sure it is correct.
How can I find my sort code?
Your sort code can be found at the bottom of your checkbook or on your bank statement. You can also find it by logging into your online banking account or by contacting your bank directly. Additionally, there are sort code checkers available online, you can find some examples below:
How do sort codes differ from SWIFT codes?
Are you already familiar with SWIFT codes? Also known as BIC codes, they contain eight to eleven alphanumeric characters and are used for international transfer processing. A standard example of a SWIFT code is AAAA-BB-CC-123, where:
Characters 1 to 4 identify the bank
The next two characters indicate the country code
The third set of characters refers to the location ID
The fourth set of characters represents the unique branch ID
To transfer money abroad from the UK, you might need both your sort and SWIFT codes.
Does my sort code stay with me forever?
No, your sort code can change if you switch banks or if your bank merges with another.
It's important to keep your bank informed of any changes to your contact information so that they can update your records and ensure that your transactions continue to be processed correctly.
If your sort code gets changed, don't forget to use your updated information when setting up new payments or updating existing ones.
Is my sort code private?
Sort codes are publicly available online as they don't reveal any personal information and are only used to identify banks and branches, not individual accounts.
Sort codes play an essential role in the British banking ecosystem and it's advisable to know yours by heart so that you can always send and receive payments hassle-free. Remember that you will be expected to insert it whenever you are initiating a new direct debit payment or if you are expecting an incoming payment to your account. You won't need to supply it when paying by check as your sort code is printed directly on the checkbook.
Alternative banking with Satchel
Satchel.eu is a leading European EMI, with HQ in Lithuania, performing international money transfers, fintech consulting, currency exchange, BaaS, SaaS, and card services since 2018. From payment and financial infrastructure in your design in just a month to the management of transactions, fees, accounts, and users, while maintaining top-level security – Satchel will help you grow your business using cutting-edge technology and our industry expertise.
Here are some benefits:
Connectivity with major systems (SEPA, CentroLINK, SWIFT, etc.)
Private and business accounts
Multi-currency IBANs
Payment gateway for card processing
Custom tariffs
Intuitive mobile app iOS & Android
Customized payment cards
Administrative panel and reporting
AML, Compliance, Fraud-prevention
Marketplace with a variety of services
300+ established APIs