Satchel.eu Supports Ukraine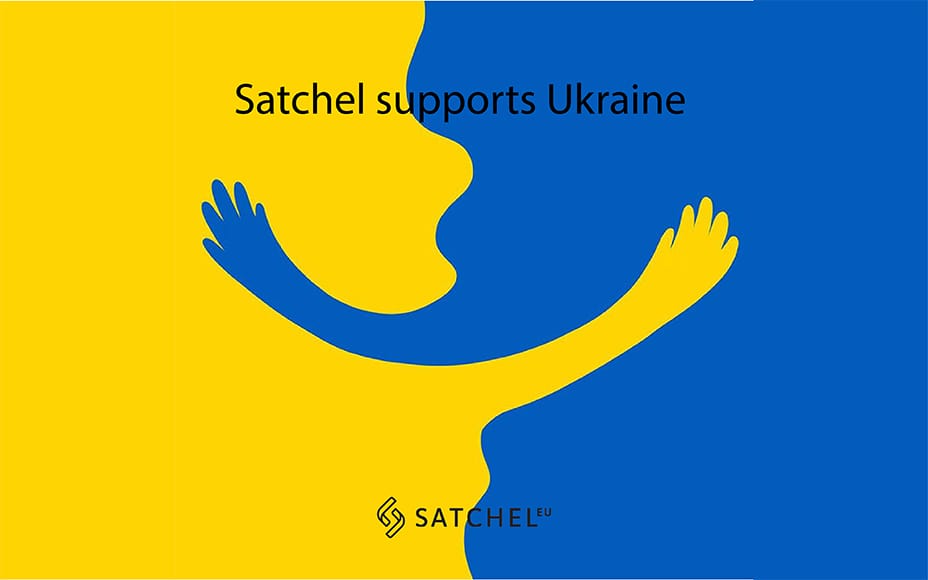 The last 4 days have been devastating and frightening for Satchel. Some of our employees live and work in different parts of Ukraine. In connection with the Russian military invasion of Ukraine on February 24, 2022, we organized an urgent evacuation of our employees to our headquarters in Vilnius. Our brave girls left their families, friends and daily lives behind to help Satchel provide uninterrupted service and support the Ukrainian people during this challenging time.
As of today, more than 350 000 Ukrainians have crossed the borders of neighbouring European countries to escape the war. In this regard, our company has decided to launch an initiative that will simplify the process of opening current accounts and getting prepaid cards for all citizens of Ukraine. This will be especially important for those who have left the country and need a European account in order to access and use their money in the country of their temporary evacuation. Additional information and details will soon be published on our website and social media accounts.
We support the Ukrainian people and their families in every possible way. We are against war!