3 Cybersecurity Strategies for Businesses to Follow in 2022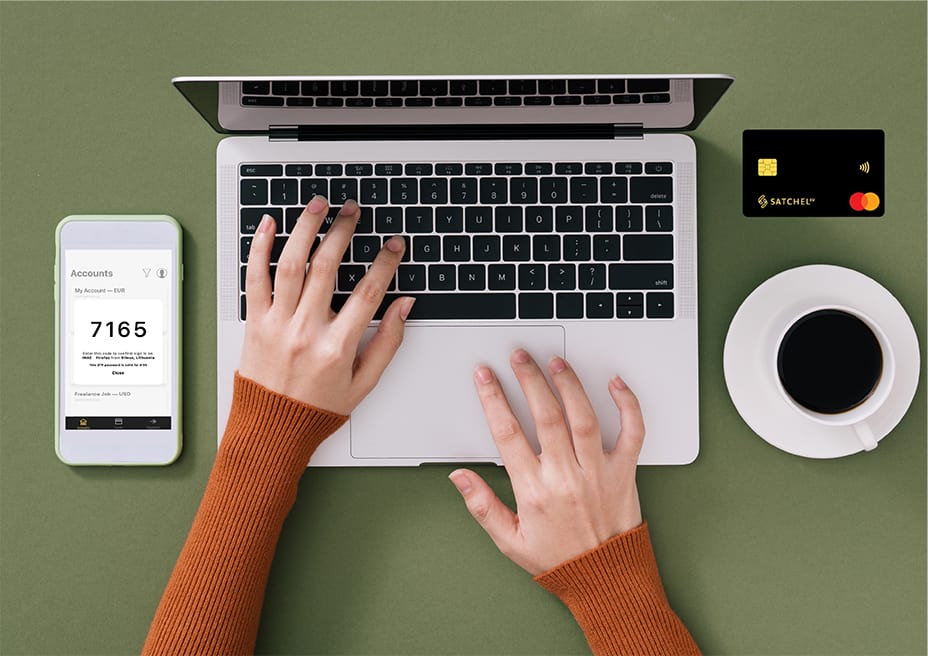 Cyber threats aren't a thing of the past; they are here to stay. The cybersecurity issue is becoming so massive that if we measured cybercrime as a separate country, it'd be one of the world's largest economies, after the United States and China.
Cybercriminals are not picky in their choice of victims: they can target anyone, regardless of income, status, age, or any other characteristic. Yet, SMBs fall into the traps of hackers most often, as they are usually higher-value targets, possessing critical systems and highly sensitive information. That's because many businesses have limited or non-existent security staff, tasked with detection, analysis and mitigation of a wide range of cyber threats.
As much of a challenge as it is, here at Satchel, we are constantly looking for new security tools to improve the safety of our customers' money and sensitive personal information. In this article, we'll share three strategies that can be easily implemented in day-to-day business operations to keep you and your customers safe from cyber threats.
Avoid hacks with the help of 2FA (Two-Factor Authentication)
2FA adds an extra layer of security to your current account. By enabling 2FA, you can be sure that any potential hacking efforts through unauthorized access to your account will be detected and prevented right away.
With 2FA, your account is protected not only by a password, but also by a special security key, also known as a one-time password (for Satchel customers). Satchel account holders receive a one-time password to their trusted device and can only use it once to access their account through the Satchel app.
Advantages: If a user's password is compromised, 2FA acts as a shield, protecting the account from unauthorized access. Therefore, just knowing the password is no longer enough to give an attacker access: without re-verification, the password alone is useless.
Implement 3D security for online payments
Payer authentication, commonly known as 3D Secure (3-domain structure or 3DS), is a security mechanism that helps prevent theft in online credit and debit card transactions.
The 3D security process looks as follows:
In the payment form, the customer enters their credit or debit card information.
Satchel communicates with a directory server and receives confirmation that the card has been registered in the program.
When a consumer needs to authenticate themselves to the issuing bank by providing a password or a one-time PIN, they are directed to the 3DS page.
The 3DS authentication result is sent to Satchel, and we subsequently send the transaction data to the acquiring bank.
The transaction is authorized by the acquirer.
The customer can observe whether the transaction was successful or not
Advantages: A significant advantage of 3DS, in addition to ease of use, is fraud prevention. As a result, it makes online shopping more secure and increases customer confidence. In addition, it greatly upgrades the user experience for your customers and contributes to brand loyalty.
Keep your data on Amazon Cloud
The Amazon Web Services platform includes Amazon Cloud, which delivers databases, virtual computing resources, and specialized middleware in a highly scalable cloud.
Leveraging cloud services from the world's leading provider ensures nearly 100% availability and greatly reduces the risk of unexpected service outages. Because the data is stored in the cloud, it is easier to access it from multiple locations, making it faster to interact with Satchel's web and mobile apps.
Advantages: Moving the database to the cloud allows us to use and pay for exactly the amount of computing power that we need at any given time. In addition, cloud scaling is smooth and almost instantaneous. Using the cloud gives Satchel access to the most advanced equipment with the lowest operating costs on the market, which helps maintain the prices for our services at a competitive level.
Key takeaway
It is important to always be aware of possible cyber threats that can affect any business from any industry. Taking the right measures, such as using 2FA, implementing secure payment methods, and storing your database in the cloud, can help reduce the possibility and consequences of a future attack.