SatchelPay resumes all operations after receiving an official permission from the Bank of Lithuania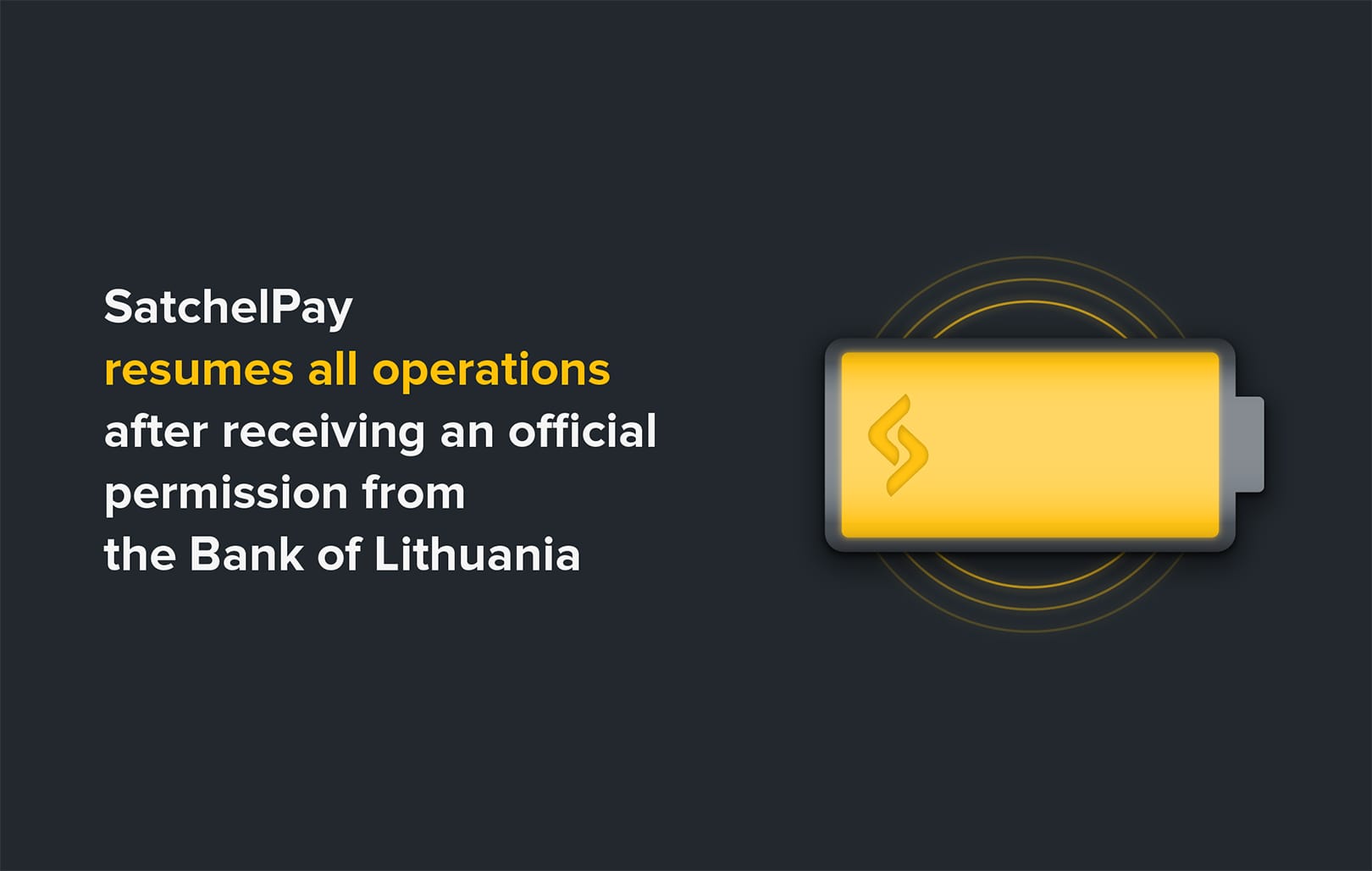 We are happy to announce that SatchelPay has finally resumed all operations! Following the suspension of some transaction services that took effect in August, SatchelPay has received an official permission from the Bank of Lithuania, and now all services that were temporarily suspended are again available. We were immediately informed of the decision via an official statement issued by the Bank of Lithuania, which announced that all suspensions have been called back.
Though we sincerely apologize for how inconvenient the temporary suspension has been, we firmly believe that the changes that this experience has brought along have truly strengthened our company and created new ambitions.
As explained in a blog post this summer, the Bank of Lithuania had levied a temporary limitation on our services due to a paperwork issue. The root of the problem was actually the rapid expansion we were experiencing. We were growing at a rate that was outpacing our capabilities at the time.
Lithuania, as part of its efforts to become one of the European Union's leading Fintech hubs, has laid out strict compliance protocols for companies working in the industry. Among the requirements are systematic self-auditing procedures. While we were determined to maintaining compliance, our rapid growth made timely audits submission more complicated than we anticipated.
Since the cancellation of the suspension, we have been working in close cooperation with the Bank of Lithuania to upgrade our corporate structure and establish a model that will prevent similar situations from happening again in the future. We want to maintain the growth, which took us all the way up to 17th place among electronic money institutions in terms of revenue generated in a single year of existence, and continue exploring new and exciting horizons. With this in mind, we have implemented internal changes and brought in experienced professionals to occupy leadership roles, including our new CEO Sergiy Barybin.
With the new solid vision and base we have created we are more than confident in our capabilities of speeding up the development and spread of digital finance on a worldwide scale. The new risk prevention and mitigation measures we have integrated allow us to focus on improving the services we provide to our clients.
Regardless of the complications that this experience has created, we have learned our lesson, taking advantage of the new opportunities. We sincerely regret the inconvenience it has undoubtedly caused to our users and assure you all that nothing of this sort will happen again. We thank you for your continued support throughout the suspension period and are excited to move forward together.