SatchelPay official statement regarding incoming and outgoing transactions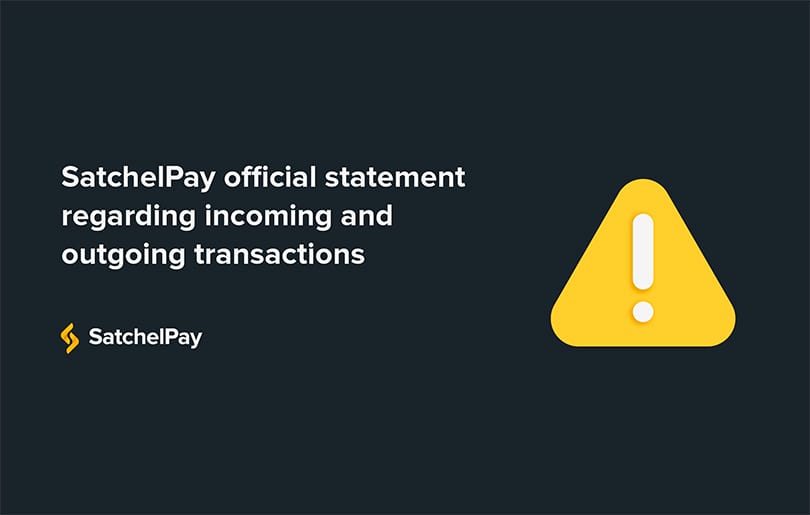 We would like to inform you that the Bank of Lithuania has partly suspended the provision of our services by it's decision of August 2, 2019.
At this moment we have already eliminated the issue that has led to this sanction and are in process of improving our internal procedures and risk assessment policies in order to ensure that we will not face a similar situation again.
We emphasize that the funds of our customers are safe and can be transferred to their accounts in other financial institution if needed.
We would like to ask our customers to stay calm and patient as we are taking all measures in order to finish the procedure of sanction removal and regain the ability to provide financial services without any restrictions. Once the procedures are finished – we will immediately inform our customers.
*Update*
After working hand in hand with regulators to update the operational structure of SatchelPay, the suspension of services has been dropped by the Bank of Lithuania. Read more about the changes in our blog post that covers them.