SatchelPay standing strong despite the quarantine restrictions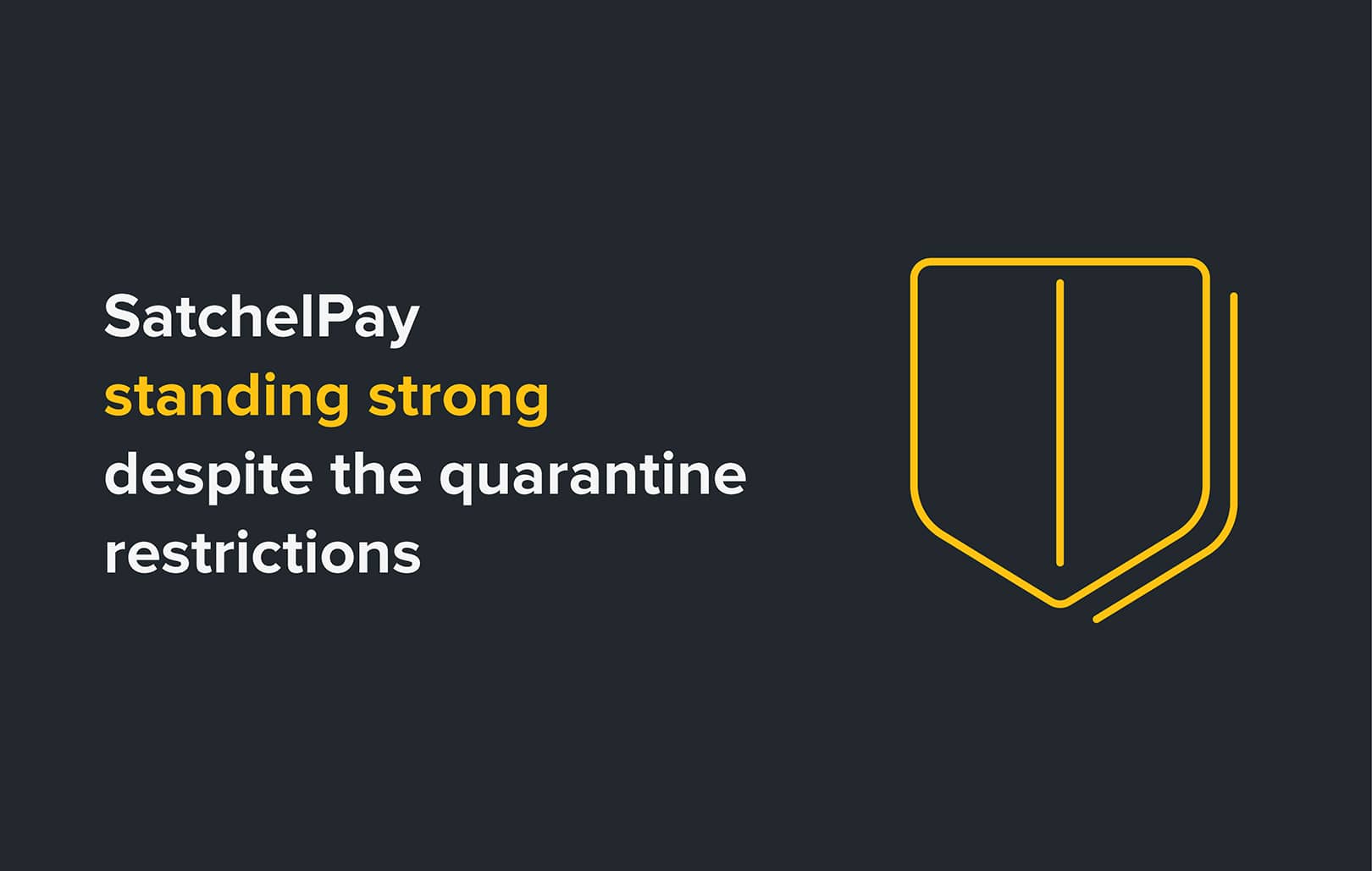 Throughout last weeks, our information field has been oversaturated with alarmed messages about COVID19 and its impact on people and economies worldwide. Some of the prevention measures adopted by numerous countries are statewide quarantine regimes, travel restrictions, limitations on citizen movement within the state, stricter border control and, at times, even a temporary closure of national borders. Lithuania, where the head office of SatchelPay is located, is not an exception: the country has put its borders on a lockdown for two weeks.
Despite the unfortunate changes that the pandemic has brought into the lives of millions of people, SatchelPay has taken all necessary measures to avoid any disruptions in the operation and remain at the full service of its clients.
Following the recommendations of the Lithuanian authorities, we have enforced quarantine measures in our head office to eliminate any health-related danger for our employees. However, SatchelPay continues to follow a regular working schedule, performing compliance procedures, onboarding new clients, processing transactions etc. It is important to emphasize that all client funds are strongly protected by Bank of Lithuania and SatchelPay is not making any amendments to business processes or any other activity, continuing to move forward without any delays or changes.
The importance of safety and prevention measures cannot be overestimated. It is time for us to adjust our lifestyles to a condition of a global pandemic. Sacrificing a cinema night or a lunch/dinner at a restaurant is crucial to preventing the spread of the virus. Perceiving the situation as a false alarm means putting yourself and your close ones at risk.
At a time when a visit to a local bank branch is no longer an option, since we are all strongly encouraged to stay at home to avoid the spread of the virus, SatchelPay provides convenient, efficient and uninterrupted online banking to customers around the world.