Starting 2020 with some major changes!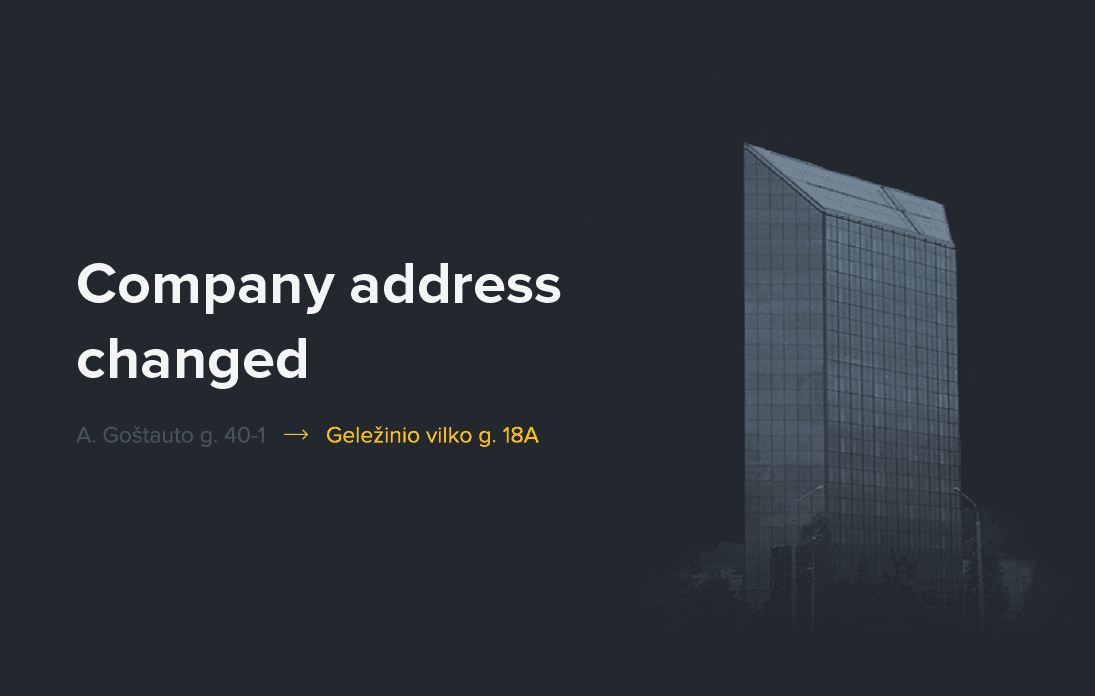 The beginning of a new year is traditionally associated with the resolutions that each one of us makes and the changes that we let into our lives. For SatchelPay 2020 started off just right: after a lengthy period of preparations, we finally moved to a new office space. Our rapid business growth and the increase in the number of staff members have made this upgrade absolutely vital to keep up with such a fast pace.
The team has made many great memories in the old office, where it all began, but learning how to move on for the sake of improvement is very important. Besides, the new location is a lot more vibrant and motivating as it is just minutes away from the center of Vilnius, one of the biggest and fastest growing fintech hubs in Europe.
The new space was chosen and designed to make sure we will be able to facilitate further growth through improving the quality of working conditions, fueling the creativity of our employees and creating the ambition to make the services we provide better. We hope that our value proposition will stand out even stronger among our competitors, and our clients will continue to enjoy their experience with our products and the interaction with our team.
While we were quite satisfied with our previous space, there were several motivating factors to make a change.
Space. As the number of staff members continues to grow, we want to ensure that everyone is happy with the working conditions he is provided and that no discomfort or limitation is experienced by any of our workers.
Location. A central location in one of Europe's largest fintech hubs definitely creates a particular sensation for every person that is part of SatchelPay. It is also a question of faster and easier access to all the necessary infrastructure.
Representability. As a company that takes its public image seriously, we realize the great importance of the working space that surrounds us, as well as our visiting partners and clients, on a daily basis. We want to make sure that the impression we create during real-life interactions reflects the spirit we have maintained online.
The last three years have been very challenging and exciting for SatchelPay, and we look forward to seeing how our new location will influence future performance. It is a new chapter for us, and we are excited to share it with you!
Here is the new office address and contact information:
Geležinio vilko g. 18A,
Vilnius, LT-08104,
Lithuania
[email protected]
+370 5214 1818