How to Open a Bank Account in Europe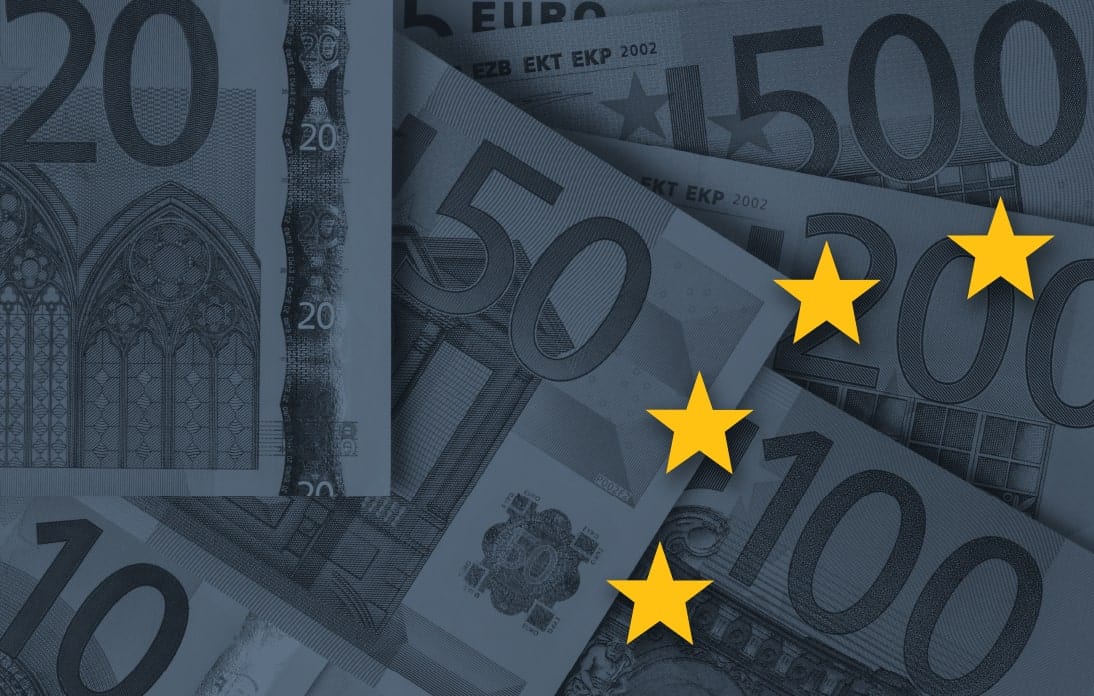 The European online retail market is giant, sized at 621 billion euro in 2019. New businesses continue to enter the competition, many expanding to the European market from abroad. Innovation is not leaving anyone behind, which suggests that the eCommerce sector will soon experience disruptive advances.
It is essential for all of these businesses to integrate a convenient and cost-efficient financial infrastructure. Europe, as a single economic zone, has systems in place enabling fast and easy cross-border transfers and providing various payment options. However, in order for a corporate structure to enjoy these benefits it must have a European bank account.
What is a European Bank Account?
A European bank account is a current account, opened and serviced in a financial institution located within Europe. Opening one gives you the opportunity to execute fast and cost-free euro transfers, use your IBAN code for incoming and outgoing transactions and make other types of financial operations. With an IBAN, for instance, you can make cross border transactions with a reduced risk of transcription error, which ensures that a transfer will definitely reach its beneficiary.
Another important fact is that bank accounts in Europe are opened not only in EUR, but in any European currency. Some institutions will also open an EU bank account in other, non-European currency upon request.
However, you must always consider all nuances. Opening a euro account in the UK doesn't give you the benefits of being in the eurozone. After the beginning of Brexit transition period, more and more UK-based businesses started opening EU bank accounts to maintain trade relationships with mainland Europe.
What Type of Account Should I Open?
In most cases, a euro account with an IBAN will be sufficient. If your business trades heavily with countries outside the eurozone, you may want to open accounts in corresponding currencies to save up on conversion rates. With SatchelPay, you can open a European bank account online in euro or in any of the 22 supported currencies.
You might also be interested in a multi-currency account from SatchelPay, where you have one IBAN supporting a range of currencies. This will greatly optimize the invoicing process, as the incoming IBAN and SWIFT transfers from your customers will be settled on your account in their local currencies without any problems.
How do I Open an Account?
Now that the benefits are obvious, let's look at how to open a bank account for your business in Europe. First, you need to find a European bank or an electronic money institution that offers online account opening. To ensure getting all of your transactional needs covered without any additional fees it is better to look at those located in the eurozone countries. SatchelPay is a Lithuanian EMI, which offers a fast and convenient account opening procedure for corporate clients.
Second, you will need to provide the institution of your choice with basic paperwork that will expose some details about your business. Apart from the online application form, SatchelPay requires you to submit scanned copies of your ID and proof of address (e.g. a recent utility bill), Certificate of Incorporation of your company, few documents indicating your right to open an account on behalf of your business, and the certification of company's good standing. That's all! After you have sent your application with the necessary documents it will take just a couple of business days to review it and open your European bank account.
How do I Get an IBAN?
All bank accounts issued in Europe come with IBANs that are most useful for executing SEPA and SWIFT transfers in Europe. Hence, if you open an EU bank account online or offline, you will be instantly issued a unique IBAN, which will be displayed in a visible place where all your account data is stored.
You can copy and send your IBAN to anyone who needs your account details for making a transfer. A transaction of this kind is entirely safe and usually reaches the recipient in the shortest term. The funds won't get lost, as every IBAN contains a control number that ensures its correctness, so if anyone mistakes even a single symbol, the transaction won't be effected.
***
A bank account is one of the primary tools of any modern business. If you are planning to enter the European market, an EU bank account will save you from unnecessary fees and taxes and will greatly optimize business operation. SatchelPay opens EU accounts online, without the need to be physically present at the office and provides you will all financial instruments you might need to successfully run your European business.