The Top 10 Fintech Nations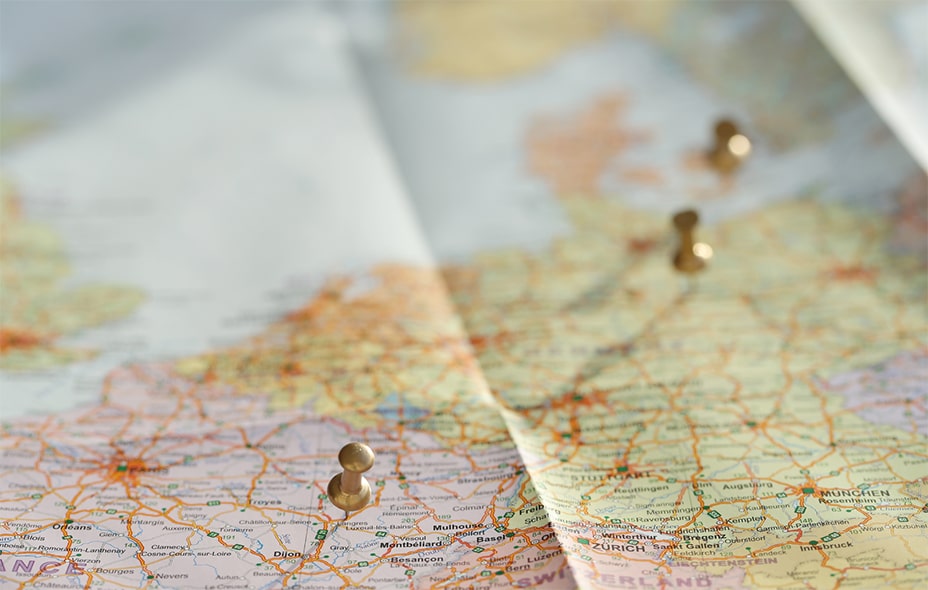 The Fintech Powerhouses: Top 10 Nations Pioneering Financial Innovation
In today's digital age, the swift transfer of funds to a friend or the instant purchase of goods is a reality, thanks to the burgeoning fintech industry. Over the past few years, investments in fintech have surged as numerous countries strive to establish themselves as epicenters of cutting-edge financial technology innovation.
Leveraging the latest fintech advancements, financial services have evolved to become more accessible, convenient, and secure. These innovations have had a direct impact on our daily lives, transforming how we make payments, store money online, and conduct financial services. While physical cash remains prevalent, digital payments have experienced consistent growth year after year.
A recent report by Findexable, outlines the top ten countries driving global fintech innovation forward. These nations are actively contributing to the enhancement of electronic payments, payment security, digital banking, cryptocurrency, blockchain, and various other aspects of financial technology. Let's look at each one of them in more detail.
United States
Fintech hubs: San Francisco, New York
The United States leads the pack with two thriving fintech ecosystems located in San Francisco and New York. Their strengths encompass insurance, lending, payments, B2B fintech solutions, and cryptocurrencies. In recent years, fintech entities in the USA have increasingly started offering financial products historically provided by traditional financial services.
In 2022, fintech investments in the USA reached a staggering $39.2 billion. New York, in particular, hosts a wide array of fintech accelerators spanning various fintech disciplines. Mobile payments and digital wallets, once novelties, are now commonplace, with industry giants like PayPal, Venmo, Square, Stripe, Google Wallet, and Apple Pay streamlining the payment process. The rise of digital currency services, including Coinbase, Robinhood, and Riddle, is another noteworthy trend. Despite regulatory and market volatility, the USA continues to attract substantial capital and investments in the fintech sector.
United Kingdom
Fintech hub: London
The United Kingdom, with its fintech hub in London, maintains its position as one of the premier platforms for fintech startups. The UK has earned its status as the fintech unicorn capital of Europe, boasting billion-dollar giants like Starling Bank, Monzo, and Funding Circle. The UK is currently home to over 20 fintech accelerators, including Anthemis Venture Studio, Anthemis & BBVA Bank of England Accelerator, and Barclays Accelerator.
Fintech strengths in the UK encompass alternative lending, blockchain and digital currencies, digital banking, insurtech, payments, personal finance, and wealth management. Rigorous policies and efficient tax deductions bolster trust in fintech services within the UK. Notably, Accenture's FinTech Innovation Lab London focuses on promoting female founders in fintech, narrowing the gender gap. Despite a global dip in fintech investment in 2022, investment in the UK reached approximately $12.5 billion.
Singapore
Fintech hub: Singapore
Singapore has maintained its reputation as a leading fintech hub for many years, with strengths in insurtech, lending, and payments. Like the UK, Singapore is home to over 20 fintech accelerators, including ANZ Blue Space, Bank of China Innovation Lab Singapore, DBS Asia X, and HSBC Singapore Innovation Lab. Capital investment in the fintech industry is on the rise in Singapore, with $4 billion being committed in 2022 alone.
Singapore is also renowned for its Singapore Fintech Festival, Singapore Week of Innovation and Finnovate Asia, events that foster innovation and encourage investments in this promising sector. The local government is fostering a steady upward dynamic in the growth of fintech startups and businesses by offering financial advantages and new opportunities for scaling.
Lithuania
Fintech hub: Vilnius
Lithuania has emerged as a solid contender in the European and global fintech sector, with Vilnius serving as its fintech hub. The country's strengths primarily lie in lending, digital banking, and payments. By the end of 2022, there were 265 fintech businesses operating in Lithuania, including Revolut, SumUp, Satchel.eu, and TansferGo.
Fintech has rapidly gained ground in this small European nation, securing Lithuania's fourth position in the global ranking. One of its standout features is a meticulously planned strategy that encompasses every aspect of the fintech ecosystem:
The central bank of Lithuania, known as the Bank of Lithuania, plays a pivotal role in promoting a stable financial system and driving sustainable economic growth within the country.
The Bank of Lithuania regulatory sandbox allows fintech companies to operate in a controlled regulatory environment where they can test and develop innovative solutions.
ROCKIT serves as a thriving ecosystem for fintech and innovation, offering essential infrastructure for businesses to expand, access to experienced mentors, and participation in top industry events.
Fintech HUB LT is an organization that unites various participants in Lithuania's fintech sector, working collaboratively to create an optimal environment for their operations.
FINTECH Lithuania brings together a diverse range of stakeholders, including fintech companies, IT solution developers, service providers catering to fintechs, legal and regulatory compliance consultants, banks, and other participants in the ecosystem, facilitating collaboration and growth within the fintech industry.
This approach has delivered solid results; today, Lithuania is #1 in the EU in terms of licensed fintech companies (Source: EUCLID Register, European Banking Authority, 2022).
Switzerland
Fintech hub: Zug
Switzerland, the second wealthiest country in Europe, is also a force to be reckoned with in fintech, earning its place in the top 5. Its famed "crypto-valley" in Zug is a thriving center for digital money innovation. While Switzerland may not have an abundance of accelerators, names like Crypto Valley Venture, Capital Blockchain Valley Ventures, and Spectral Capital resonate as key players in the fintech landscape.
Leveraging its historical strength in the financial sector, Switzerland offers a unique blend of density and diversity in its fintech ecosystem. A pool of talented individuals continuously develops innovative solutions. Switzerland actively strives to attract young innovative companies and professionals, recognizing the value of the rapidly emerging fintech sector.
Netherlands
Fintech hub: Amsterdam
The Netherlands has steadily established itself as a prominent player in the global fintech landscape, with Amsterdam serving as its primary fintech hub. The country boasts strengths in digital payments, financial technology infrastructure, and blockchain technology. Amsterdam houses several fintech startups and scale-ups, including Adyen, Bunq, and Mollie.
The Dutch government has taken steps to create a conducive environment for fintech innovation. Regulatory initiatives such as the InnovationHub and regulatory sandbox programs have facilitated collaboration between fintech firms and regulatory bodies. Amsterdam's well-developed financial infrastructure, coupled with its strategic location in Europe, makes it an attractive destination for fintech companies looking to expand their operations.
Sweden
Fintech hub: Stockholm
Sweden has emerged as a leading fintech nation, with Stockholm at the forefront of its fintech ecosystem. The country's strengths include mobile payments, digital banking solutions, and financial inclusion. Stockholm is home to several notable fintech companies, including Klarna, iZettle (now part of PayPal), and Bynk.
Sweden's fintech success is attributed to its tech-savvy population, a supportive regulatory environment, and a strong tradition of innovation. The Swedish government has introduced initiatives to promote fintech growth, such as regulatory sandboxes and innovation-friendly policies. The country's commitment to financial technology is further evident through collaborations between fintech firms, traditional banks, and academic institutions, fostering an environment of continuous innovation and growth.
Australia
Fintech hubs: Sydney, Melbourne
Australia has rapidly grown its fintech ecosystem, with Sydney and Melbourne as its primary hubs. The country excels in areas such as peer-to-peer lending, digital banking, and wealth management. Prominent Australian fintech companies include Immutable, Brighte, and Athena.
The Australian government has introduced regulatory reforms to support fintech innovation, including the launch of the regulatory technology (regtech) association and initiatives to promote open banking. These efforts have encouraged the development of innovative financial services and solutions. Australia's stable economy and strong financial services sector make it an attractive location for fintech startups and investors.
Canada
Fintech hubs: Toronto, Vancouver
Canada is steadily gaining recognition as a fintech powerhouse, with Toronto and Vancouver emerging as key fintech hubs. The country's strengths encompass blockchain technology, cybersecurity, and digital identity solutions. Notable Canadian fintech firms include Wealthsimple, Clearco, and Neo Financial.
Canada's fintech sector benefits from a well-educated workforce and a supportive regulatory environment. Initiatives like the Global Risk Institute's fintech research and the establishment of fintech hubs within major cities have contributed to the sector's growth. The Canadian government has also introduced measures to facilitate fintech development, such as the creation of regulatory sandboxes and partnerships with financial institutions to encourage collaboration with fintech startups.
Estonia
Fintech hub: Tallinn
Estonia has positioned itself as Europe's fintech hub, thanks to strategic investments in digital infrastructure, a forward-thinking regulatory environment, and a tech-savvy culture. This Baltic nation has cultivated an environment conducive to fintech startups, propelling innovations that are reshaping the financial sector.
Estonia stands out as a European leader in terms of fintech unicorns per capita, boasting 2.3 fintech unicorns for every million residents. Among these, three Estonian fintech unicorns – Wise, Glia, and Zego – are claiming the lion's share of the country's total of 10 unicorns, solidifying fintech as one of Estonia's most successful industries.
Estonia's path of innovation has driven its companies to create solutions that emphasize user-friendliness and security within the fintech industry. The country's extensive integration of Electronic ID and Blockchain technology has further solidified its standing in this sector.
In conclusion
The fintech landscape is a dynamic global tapestry woven with innovation, collaboration, and forward-thinking strategies across these pioneering nations. As we navigate the digital age, where financial services are redefined by accessibility, security, and convenience, these fintech powerhouses stand at the forefront of this transformation.
From the United States with its thriving ecosystems to the United Kingdom as Europe's unicorn haven, and Estonia's digital-first mindset — each of the ten countries contributes uniquely to the fintech narrative of the world.
While predicting the future is challenging, we can be certain that the fintech industry will continue to revolutionize how we engage with financial services in our ever-digitized world. These nations will undoubtedly play pivotal roles in shaping this ongoing evolution, offering swift, secure, and transparent solutions for a new era of finance.