How to download account statement and transaction receipt?
Account statement
Each Customer has the option to download an account statement of his/her particular account that shows the transactions flow for the period selected.
Step 1. Navigate to all Accounts tab from the side menu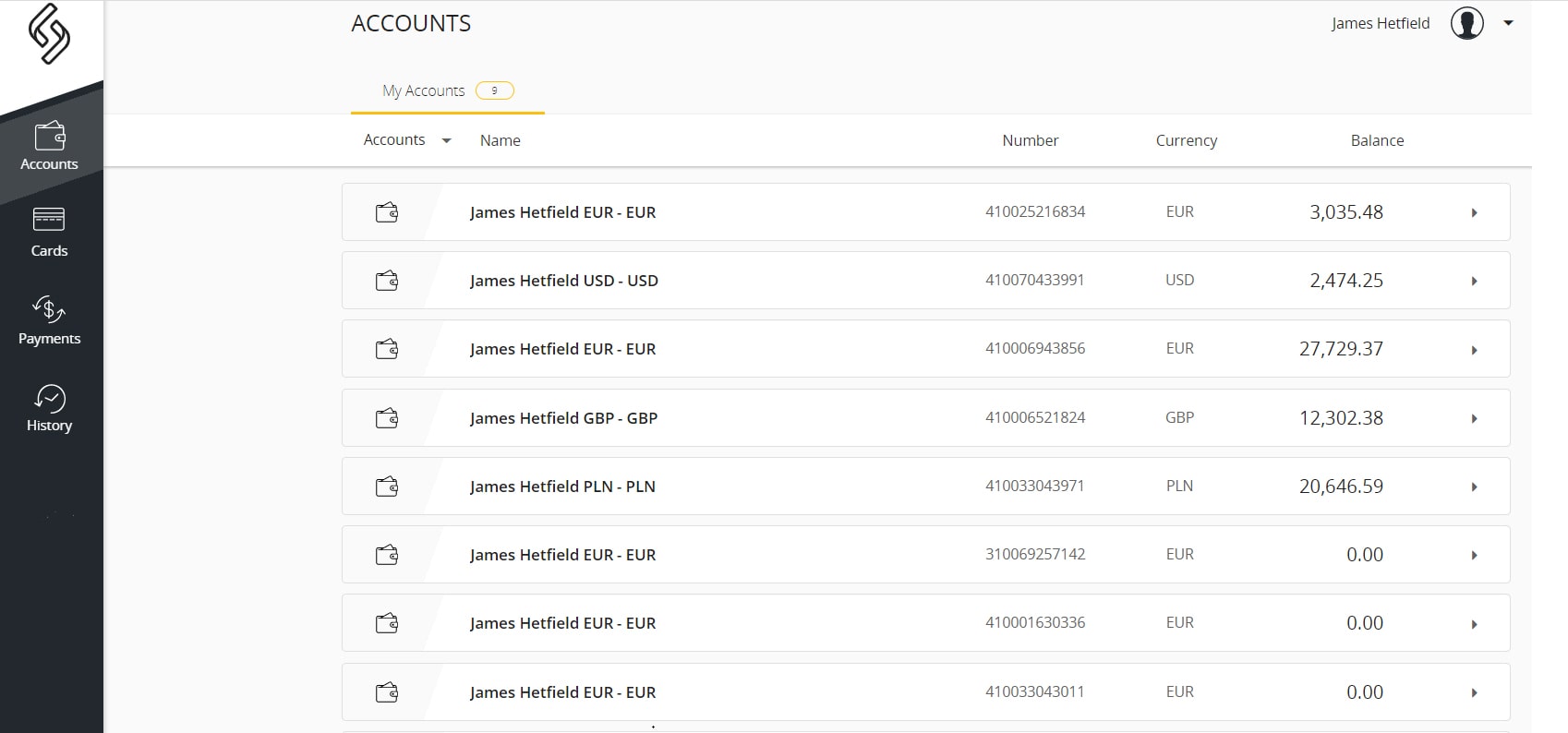 Step 2. Select the account that you want to generate a statement for
Step 3. Click the button 'Download statement'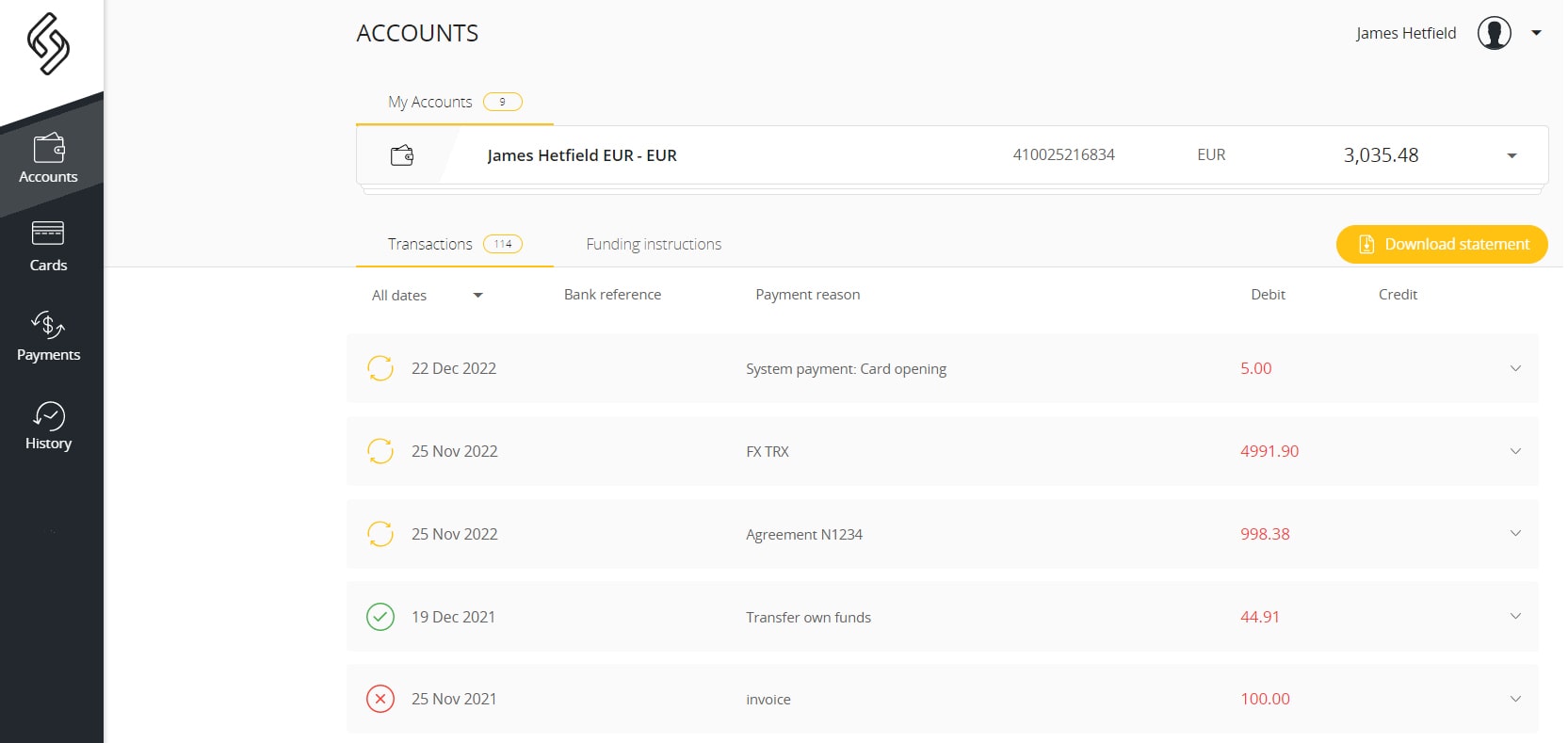 Step 4. Pick the date range for which the report will be generated.
Please note that reporting dates can only be defined for the 1 year period in your account statement.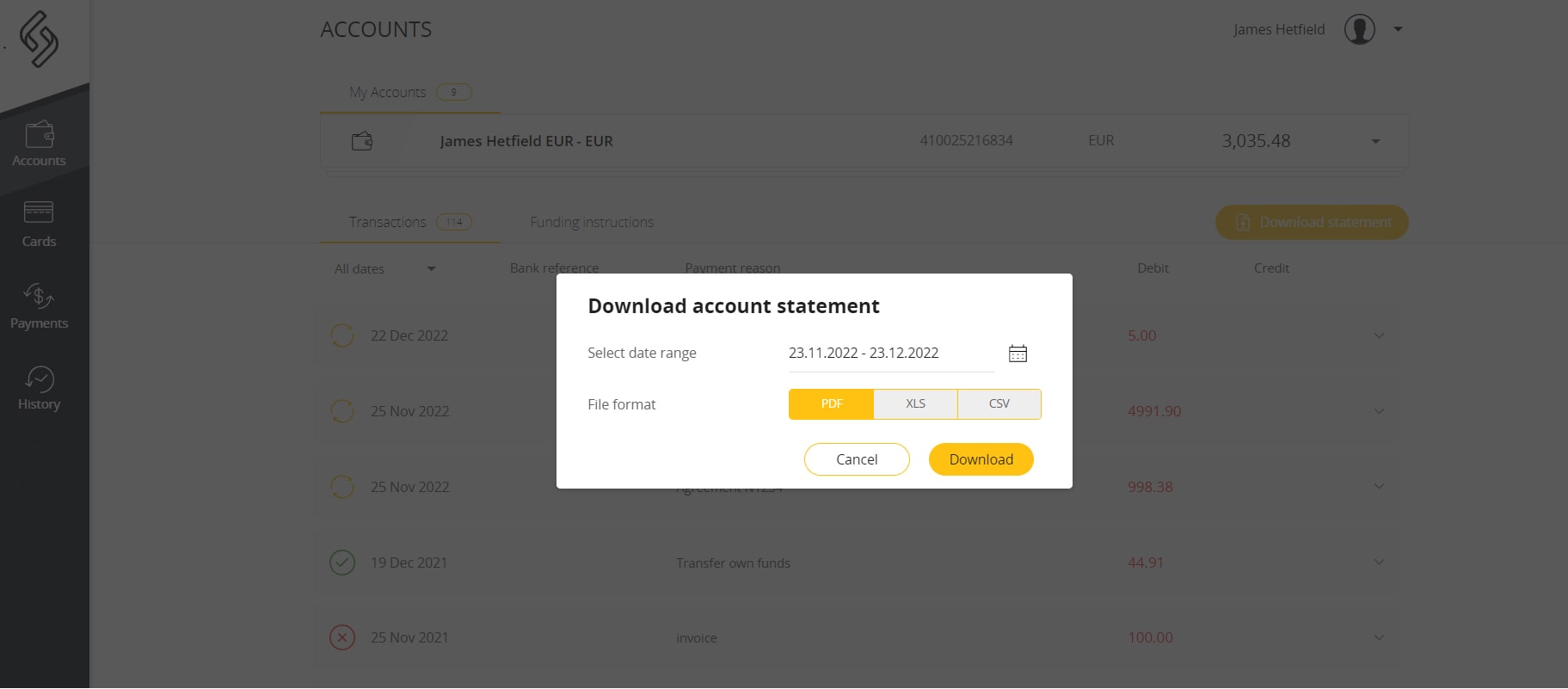 Step 5. Select the desired format for the file and click 'Download'. The file will be automatically downloaded to your PC.
Transaction receipt
In addition to generating the statement for the entire account, users can also generate a receipt of a specific transaction under the selected account or from the History tab.
Step 1. Click on a transaction
NOTE: the option to generate the transaction receipt is available only for a completely processed payment. You cannot download the receipt for rejected transactions or the ones that are still processing.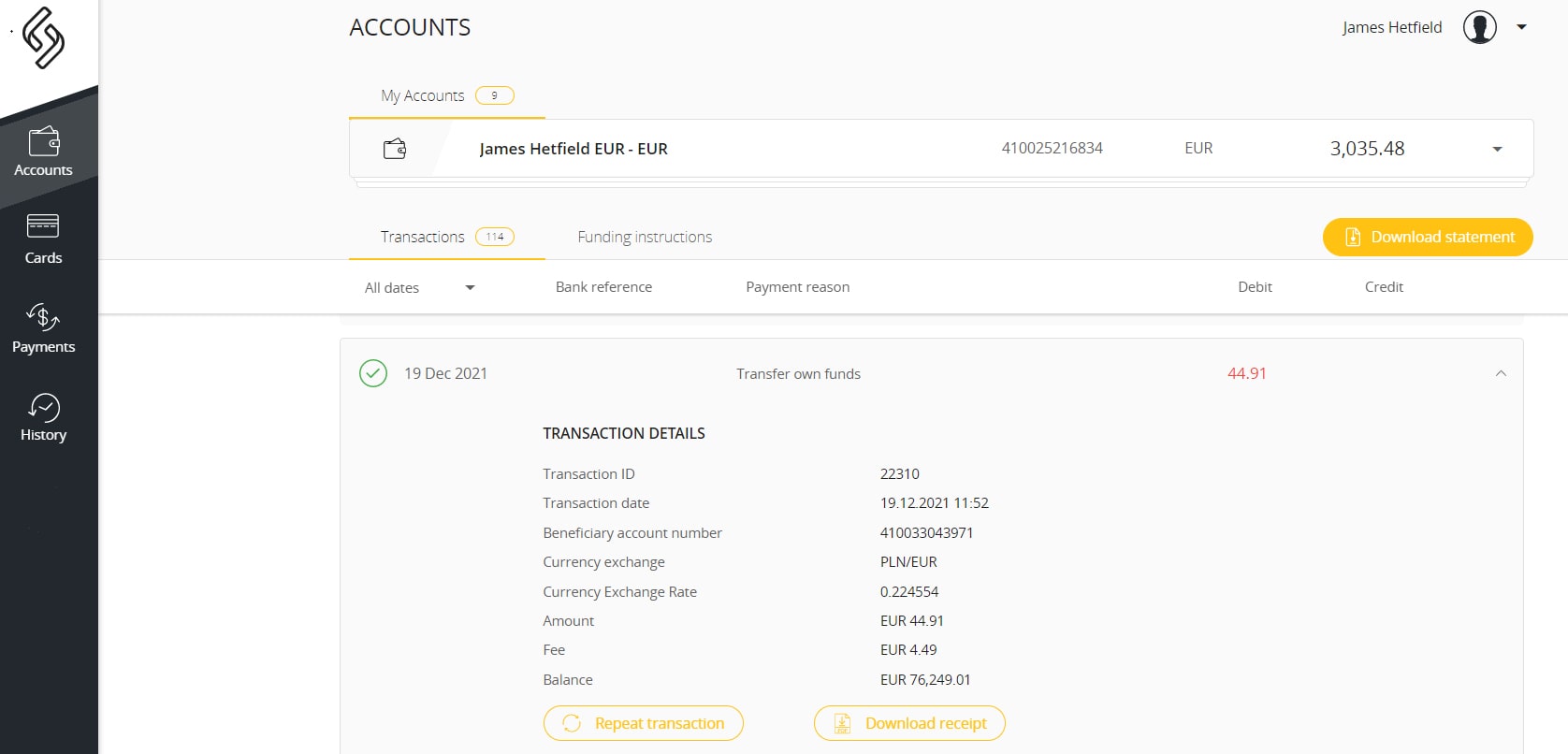 Step 2. Click on "Download receipt"
The receipt will be downloaded as a PDF document containing details about that particular payment.