Digital Banking in 2021: What to Expect?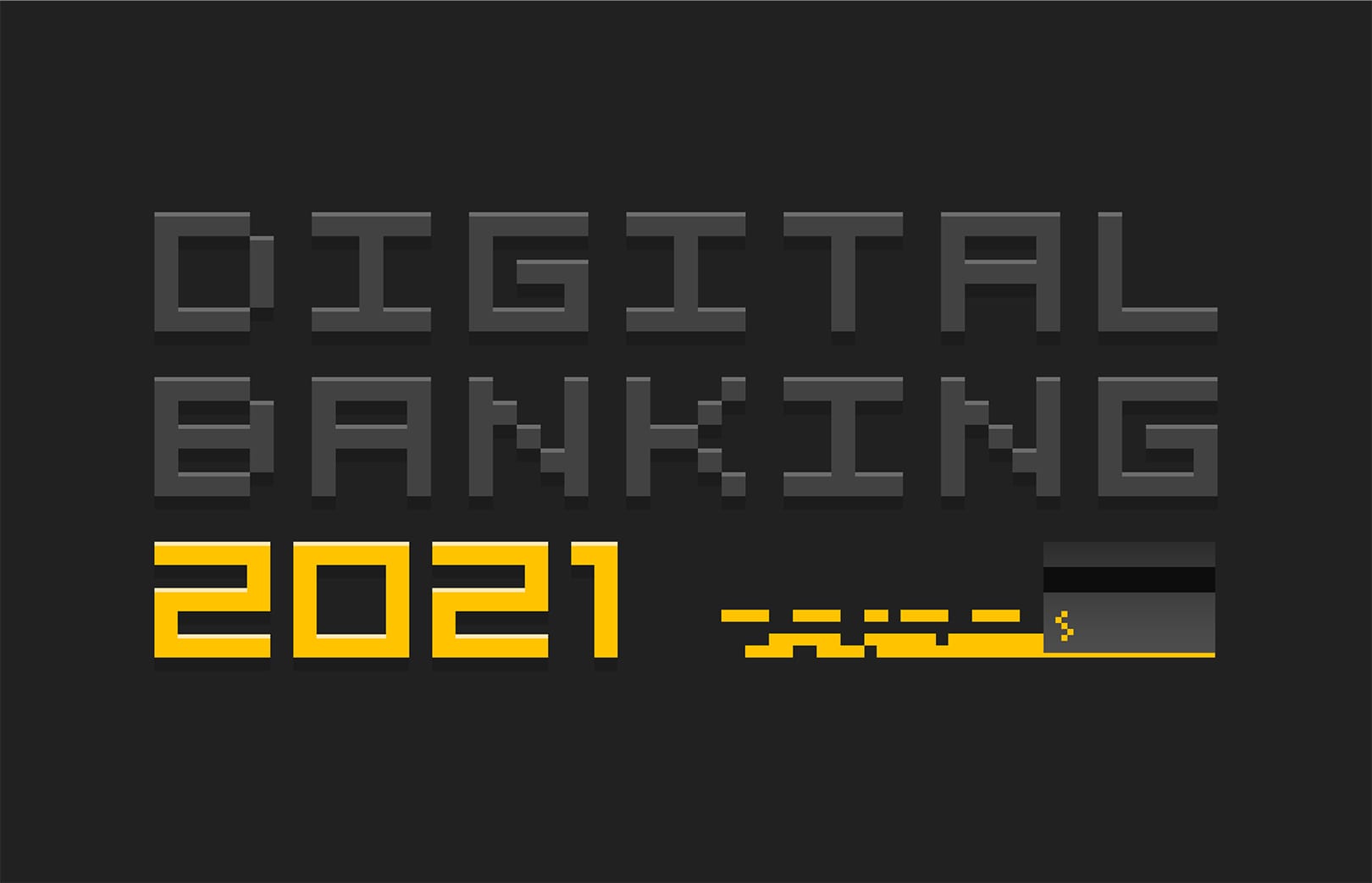 The inevitable progress of digital banking has been drastically accelerated in 2020 due to the well-known constraints, leaning towards everything contactless, and the huge demand for online-only services. While the pandemic will end up eventually, its aftermath in the world's society will continue to develop in form of more remote employees, more businesses without physical contact, faster business processes, and heavy implementation of AI for the sake of less human workforce being involved in any operation.
Digital banking is no different. The fintech sector has already started the transformation of its ecosystem toward more digitalized technology, improved online security and personalization of the services. Let's go through a few prominent digital banking trends for 2021.
Every Action is Fast
By now, digital banking customers know well how easy it is to send a wire transfer or share your IBAN for receiving one, in a matter of seconds. Most of the essential transactions are available right away, in any modern banking app. Digital banking trends for 2021 show a considerable effort to do every possible operation that fast. Instant support, pre-generated IBANs that get swiftly connected to a demanding user, bringing out favorite actions in the main menu of the mobile app is what we all would think of, but the future finance demands more.
For instance, more and more payment service providers utilize machine learning and text recognition to analyze document scans provided during the registration and save time on thorough manual KYC of all incoming data. The others are starting to sell anonymous banking cards in supermarkets or online. A customer purchasing such a card would go through the very same sign-up process but will get a fully working banking card right away, without a need to wait for a day or two to get a personalized card by mail.
Everything is Cloud-Based
Most of the world's IT codebase is gradually being moved over to the cloud. It's faster, cheaper, and more environmentally-aware. Digital banking, as an IT-based part of the financial industry, is no different. The digital banking trends for 2021 display the gradual movement to the cloud. Not only it allows to conserve funds and emissions by using the exactly required computing power, but also increases the reliability by replication and distribution, and speeds up the operations thanks to extensive CDN networks and local proxies that process parts of the data physically closer to the customer.
Building Services, Not Products
Digital banking is going through a transformation from a product-based to a service-based industry. Financial services are aiming at providing an all-in-one place for everyday financial transactions, rather than a banking account that can be topped up and withdrawn from. Customer expectations in 2021 are high, and banks alone can't cope with them alone.
Luckily, they provide integration possibilities, such as Open Banking or Open X API, that allow building fintech products over existing digital banking solutions. By now, these APIs are used by financial planning and accounting software, subscription management suites, and even tax authorities. It's not too long until new AI-powered products that will recommend you a banking account to pay with fewer fees, manage your service subscriptions to save money, and fill and withdraw to and from your savings account dynamically to maximize the yield.
Divide And Conquer
A great improvement of service speed and reliability in digital banking trends for 2021 comes from modular fintech, outsourcing to specialized professionals, and platformization. By now, Banking-as-a-Service is not the newest thing, but new products alike are coming up in the next year or two. For example, an AI-based KYC and due diligence platform that goes through tons of data in order to provide secure banking are self-improving on anonymized and generalized representations from multiple banking facilities. Having a product of such quality in-house is impossible, but 3rd party provides are building these right now.
Eventually, people will end up with perfectly fitting banking applications, that only provide interface and actions, whereas the very banking backend is built by another bank, the KYC security system is outsourced from a 3rd party, and so on. Having everyone work on their respective parts of the service will improve the quality of all services in digital banking altogether.
***
We're closely following and implementing the industry trends as it is a vital part of today's financial progress and because we want to deliver the best financial services to our customers. Satchel has drastically improved its mobile app that provides the most essential services within a few taps. We are also moving the operations to the Amazon Cloud to multiply the speed and reliability while keeping the upkeeping costs as low as possible.
And there's more to come! Follow Satchel's social media to get to know the next major improvements to our services in 2021.