Virtual Christmas During the Global Pandemic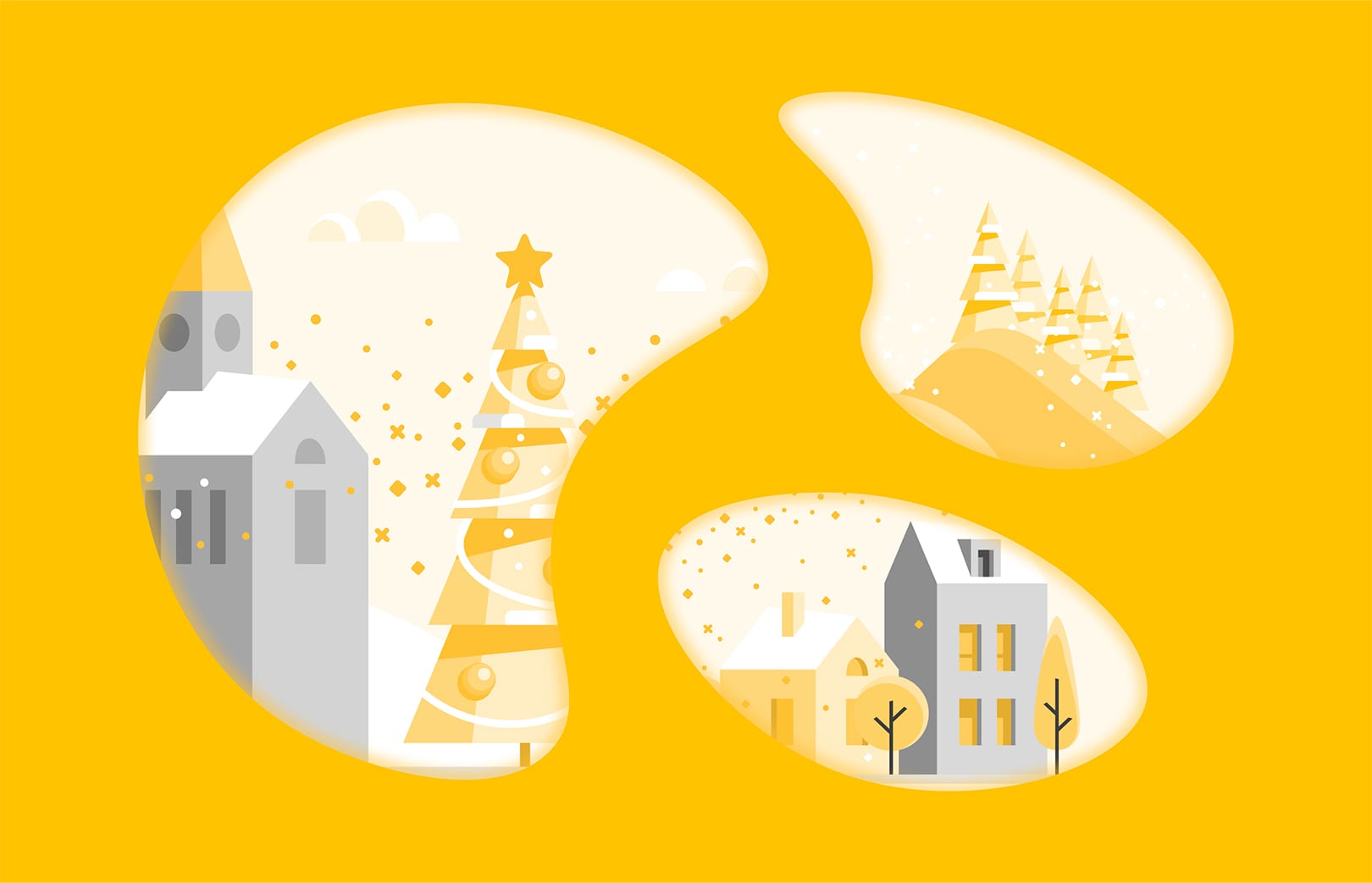 The year 2020 has beaten up the way people do almost everything in their being. Social and travel restrictions imposed by COVID-19 limitations have altered a lot of things, and we're up to a different Christmas this year.
In the whole world, the restrictions are still in place, somewhere even up to a full lockdown. However, the celebration of the closing year can't be prohibited altogether, and all families this year rely on a new, socially distant way of purchasing and delivering winter holiday gifts to loved ones.
High Safety Standards
It was obvious for quite a long time that this year, Christmas during a pandemic will be way different from what we are used to. Despite all the measures, it doesn't necessarily mean it won't be merry. On the contrary, the retailers expect even more demand for Christmas gifts, as they will be the only possible tokens of appreciation for the less close friends and family relatives.
With the bigger number of gifts being purchased for Christmas 2020, it is crucial to execute caution while shopping online, check the outlets for possible phishing or scam. Especially this year, major retailers may run out of the popular Christmas holiday gifts and have customers turned to less-known online shops. These places require extreme caution, and purchasing with virtual cards is the number one suggestion for shopping in such places.
Luckily, most adequate modern banking applications such as Satchel allow opening infinite virtual cards for online shopping, so your Christmas during a pandemic won't be overloaded with too much bookkeeping anyway.
Services, Not Only Goods
Historically, many Europeans have been purchasing services along with items for their Christmas gifts: food delivery, restaurant visits, travel packages, and more. While food delivery is thriving now and still requires just virtual cards to be safe, having a posh in-house dinner sounds more exotic this year.
Despite the closures and quarantines, citizens of most countries still remain with a few tourist destinations to celebrate Christmas during COVID-19 comparably safely. While international Christmas tourism will need more paperwork than usual, and probably will require testing or two, a large number of tourists still consider having their Christmas during pandemic abroad.
For them, the pre-requisites of a successful trip remain the same: a reliable payment card that won't fail them the first day of their visit, a great banking provider with fast 24/7 support so that they don't need to mind the time zones, and, if possible, a separate payment card in local currency in the same personal account to avoid exorbitant exchange rates.
Expect Shipping Delays
Lastly, if you want your closest people to have a rush-free Christmas pandemic, it's better to go for your shopping online right now. Christmas is a peak season in parcel services as it is, but this year they will have a hard time getting everything delivered in time, so expect delays and order in advance.
Major European postal carriers such as DHL, DPD, and FedEx have already strengthened their teams, but they still have a limited delivery fleet and may be delayed by customs that aren't as flexible as commercial businesses. For this Christmas, expect a delay of a day or two for most parcels within Europe, and even up to a week in addition to the standard shipping time for the deliveries from overseas.
***
Satchel's virtual cards, careful shopping online, and planning in advance will allow you to spend your Christmas during the pandemic as merry as never before. Having a personal account with Satchel covers virtually any possible application of a payment card, safely, swiftly, and anywhere in the world.