How to Open a Bank Account Online in Belgium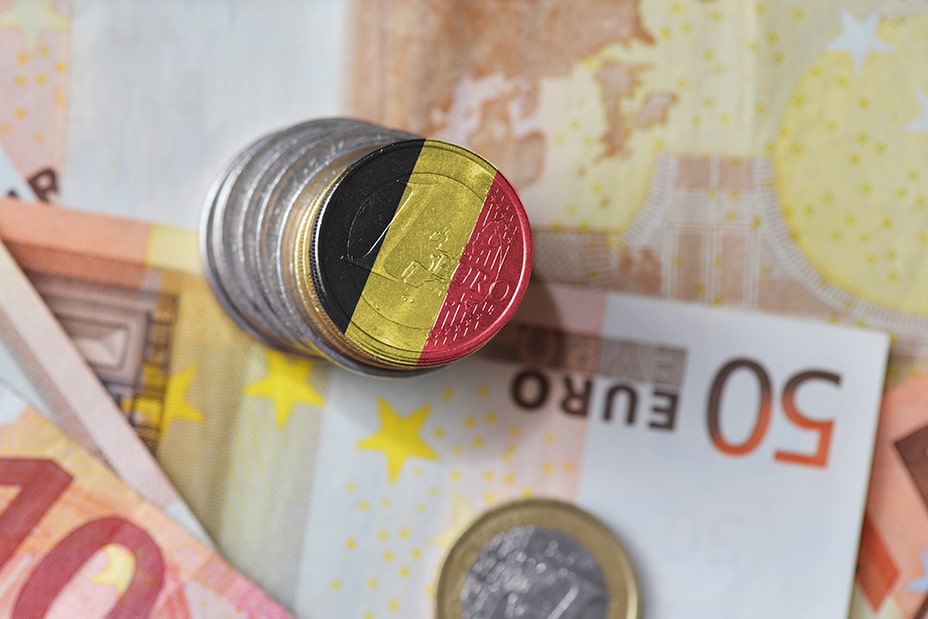 Are you planning to relocate to Belgium? Or is your business located there? If so, you'll inevitably need to open a bank account in Belgium. It is a multilingual country, so a bank account can be called Zichtrekening (Dutch-speaking), compte bancaire (French-speaking), or Girokonto (German-speaking). Fortunately, most bank workers speak English, so, you are safe when it comes to the language barrier.
The account opening process is relatively straightforward and can be completed conveniently online. In this article, we'll look at how to open a bank account in Belgium, the required documents for non-EU residents, and possible obstacles and issues for non-citizens without proof of legal residency in Belgium / the EU.
What types of accounts are available in Belgium?
Types of accounts available at traditional banks in Belgium include:
Current/Checking Accounts – these accounts allow for everyday banking activities such as making payments, receiving salaries and other regular payments, managing bills, etc.;
Savings Accounts – these accounts offer attractive interest rates and are typically used to save money long-term;
Investment Accounts – these accounts are geared towards investing and trading stocks and bonds;
Multi-Currency Accounts – these accounts provide customers with the ability to hold and manage multiple currencies in one place;
Mortgage Accounts – these accounts can be used to purchase properties and can include adjustable-rate, fixed-rate, and interest-only options;
Business Accounts – these accounts can be used by individuals and corporations to conduct commercial transactions.
If you're planning to open a bank account in Belgium, the first step is to choose the right bank that will meet your needs. Satchel.eu is an excellent option, offering an easy-to-use mobile app and a seamless online banking experience with transparent fees on international payments.
What documents are required to open a bank account in Belgium for foreigners?
Foreigners opening a bank account in Belgium may be required to provide the following documents:
Valid passport;
Recent utility bill as proof of address;
Proof of income (e.g. paycheck, invoice);
Tax identification number;
Proof of financial and legal background (depending on bank requirements);
Letter of reference from a previous bank.
What are the common challenges faced when opening an account for non-EU residents?
The main pitfalls associated with opening a bank account in Belgium for foreigners can include high minimum deposit requirements, complex paperwork, and varying fees depending on the bank.
Among other potential obstacles is stricter identity and background checks, and a smaller range of products and services to select from. Some banks may also require non-citizens to provide proof of legal residency in Belgium or the European Union. It is important for non-citizens to do research and carefully assess potential providers to find the best available option for their needs.
Which countries are blacklisted for opening a bank account in Belgium?
Belgium does not officially blacklist any countries for opening a bank account. However, due to the regulations in place to prevent money laundering, nationals of certain countries may be subject to additional scrutiny when opening a bank account in Belgium. These countries include Russia, Iran, Syria, North Korea, the Cayman Islands, Panama, and other countries listed as high risk by the Financial Action Task Force. Belgian banks are also very reluctant to open accounts for companies from offshore zones. Please check our Blacklisted jurisdictions page to make sure your country is not on the list.
Open a bank account in Belgium with a traditional bank
Let's focus on a modern approach to opening a bank account remotely without going to a bank branch in person. BNP Paribas Fortis, Belfius, KBC Bank, Notabank, ING and Fintro offer online banking services, which enable customers to set up a banking account remotely in minutes.
Open bank accounts in Belgium faster and easier
In Belgium, there are several alternative methods of opening an online bank account. Plenty of neobanks / EMIs (electronic money institutions) offer a simple online onboarding process, allowing customers to open an account directly from a smartphone or tablet without the need to visit the provider's office.
These accounts are fast to set up and provide a secure gateway to the global financial infrastructure. The most popular EMI providers in Belgium are international digital bankings, like Satchel, Wise, bunq, Revolut, and N26. These providers offer the same range of services as traditional banks: account opening (business and private), European IBAN, payment processing (SEPA and SWIFT), payment card issuance, merchant services, and much more. Customers can open a bank account quickly, easily and remotely, making EMIs an ideal choice for convenient everyday online banking.