How to Open a Payment Account Online in Spain?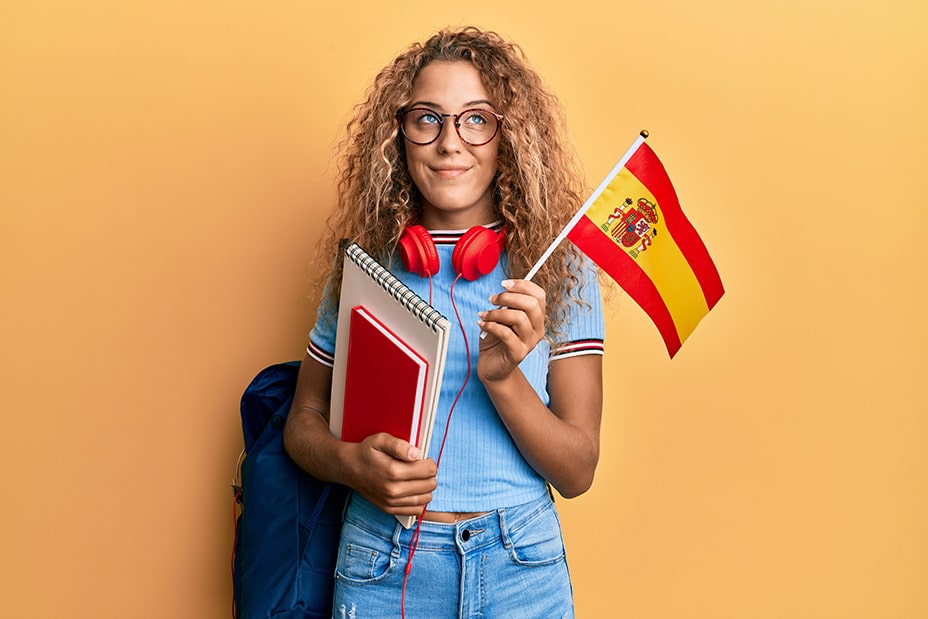 Hola! If you relocate to Spain for any reason, you will definitely need a payment account and a card, regardless of whether you are an expat, а freelancer, or relocating for business. Wonderful country: exquisite architecture, siesta, tapas, and el cerveza – all the things that make Spain so special!
But the financial system in Spain has some room for improvement, as financial institutions typically require a face-to-face meeting to open an account. Some of them may charge a fee for opening an account. The amount of the fee can vary, so it is important to check with the financial services provider to find out what fees are applicable. This applies to both personal and business payment accounts in Spain.
The pros and cons of opening an account for transacting in Spain
Pros:
Access to the European financial system: Opening a payment account in Spain gives you access to the Spanish and European financial systems. This means that you can make payments, transfer money and receive payments from other people in Spain. You can also use your account to pay for goods and services in Spain.
Lower fees: The fees in Spain are generally lower than those in the UK, which can lead to long-term savings. Explore alternatives such as EU online banking providers, as they often offer reduced fees.
Security: Spanish financial institutions are very secure and the financial system is regulated by the Spanish government, so your money is safe.
Cards: Having an account in Spain makes you eligible for a credit/payment card that you can use for purchases in Spain. However, it's equally sufficient to have an account/card from any EU country in EUR.
Cons:
Language barrier: Many Spanish financial institutions do not provide services in English, which can be challenging if you don't speak Spanish. It's a good idea to seek a financial services provider that offers an app in English.
Different regulations: Spanish banking regulations are different from those in other countries. This means that you may encounter unexpected fees or requirements. But you can easily choose a European e-money institution to open a euro IBAN account, not to bother.
Limited access: Spanish institutions often have limited online banking services, which can restrict access to your funds. Consider exploring alternatives by conducting an online search or simply following the links in the blog post.
Difficult to open: You may encounter challenges with traditional financial institutions. Keep in mind the option of opening an EU payment account with one of the many EMIs (electronic money institutions).
Siesta: Planning your visit in advance, including checking the business hours, is advisable. Additionally, consider opening your account online at a fintech company to save time.
What do I need to open a payment account in Spain?
To open an account in Spain, you will need to provide your passport / ID, proof of address (e.g. a copy of a rental contract), evidence of your income or financial status, and proof of your current employment status. You may also need to provide additional paperwork, such as a certificate of residence or tax card, depending on the bank. The translation into Spanish will require extra costs. And I'm annoyed by that.
But apart from the documents listed above you will need a Spanish NIE number (Número de Identificación de Extranjeros), a personal unique foreigner identification number. This seems to be one of the most daunting tasks. When you are arranging your life in a new country and you have a thousand things to do, getting the NIE number is the least you'll want. Therefore, consider alternative online EMI accounts, like at Satchel.eu. You can open a personal account in a few clicks, virtual or physical cards will be enough for all financial routine needs. And for business or trading or activities, a business account with a European IBAN is simply a godsend. If there is an opportunity to simplify your life – simplify it. Paperwork is definitely not for me, I'd rather apply online sitting in my chair than stand in line at the branch or translate documents into Spanish.
A guide to opening an account in Spain for non-residents
It is possible for foreigners and non-EU residents to open an account online in Spain. However, certain financial institutions may require additional documentation and require proof of residence, and proof of income, for sure.
Choose a provider. Research different options in Spain to find one that meets your needs.
Gather the necessary documents. Be aware that there is a difference in the list of required documents for corporate and personal /freelancer payment accounts. Ensure you have the appropriate documentation based on your account type. Your passport and a UK utility bill are sufficient for opening a personal account at Satchel.eu.
Check the fees and rates. Pay close attention to the opening/onboarding fee and when it is charged. At Satchel, opening a personal account is free. For business accounts, the onboarding fee (just 375 EUR for the UK companies) is charged only after your account is open, with no prepayments.
Apply online. If you have any issues, don't hesitate to seek assistance from the customer support team, which is reachable via email, phone, or chat. At Satchel.eu, you can directly connect with an English-speaking manager, in real-time by phone.
Complete the verification process and activate your digital banking account. Normally, you'll receive a confirmation email to set your password. Mostly, an app and web client office are available.
Order your payment card. After activating your account, you can effortlessly request a card – whether virtual or plastic – directly from the app.
Make a deposit if necessary. While most digital banking providers stipulate an initial deposit for account opening, it's essential to inquire about the minimum deposit requirement. Consider opting for providers like Satchel that have no initial deposit requirements.
How to open an account in Spain from abroad?
Depending on your needs, you should research the different financial services providers in Spain and in Europe to decide which one is best for you. Consider factors such as fees, services, convenience, and customer service in English. You will need to provide a valid international passport, proof of address, and sometimes proof of income. After researching the website or contacting the financial institution via phone or email, you can obtain comprehensive instructions on the next steps.
Can I open a student account in Spain?
Yes, it is possible to open a student account in Spain. Most Spanish financial institutions offer student accounts that have special benefits such as lower fees and higher interest rates. You will need to provide your student ID and proof of address in Spain in order to open an account.
Which banking provider is best for my needs?
This question is difficult to answer as there are many different Spanish and European financial services providers to choose from and it will depend on your individual needs. In reality, the geographical location of the fintech company or financial services provider, whether it's in Spain, Lithuania, or Malta, is not a crucial factor. This vast array of choices can lead to hours of research and comparison. What truly matters is that the account comes with a European IBAN, operates in Euros (or offers a multi-currency account), and the reliability of the provider you choose. In this regard, Satchel.eu has been operating since 2018, consistently delivering on its promises, as I have personally verified.