How to Open a Bank Account in France?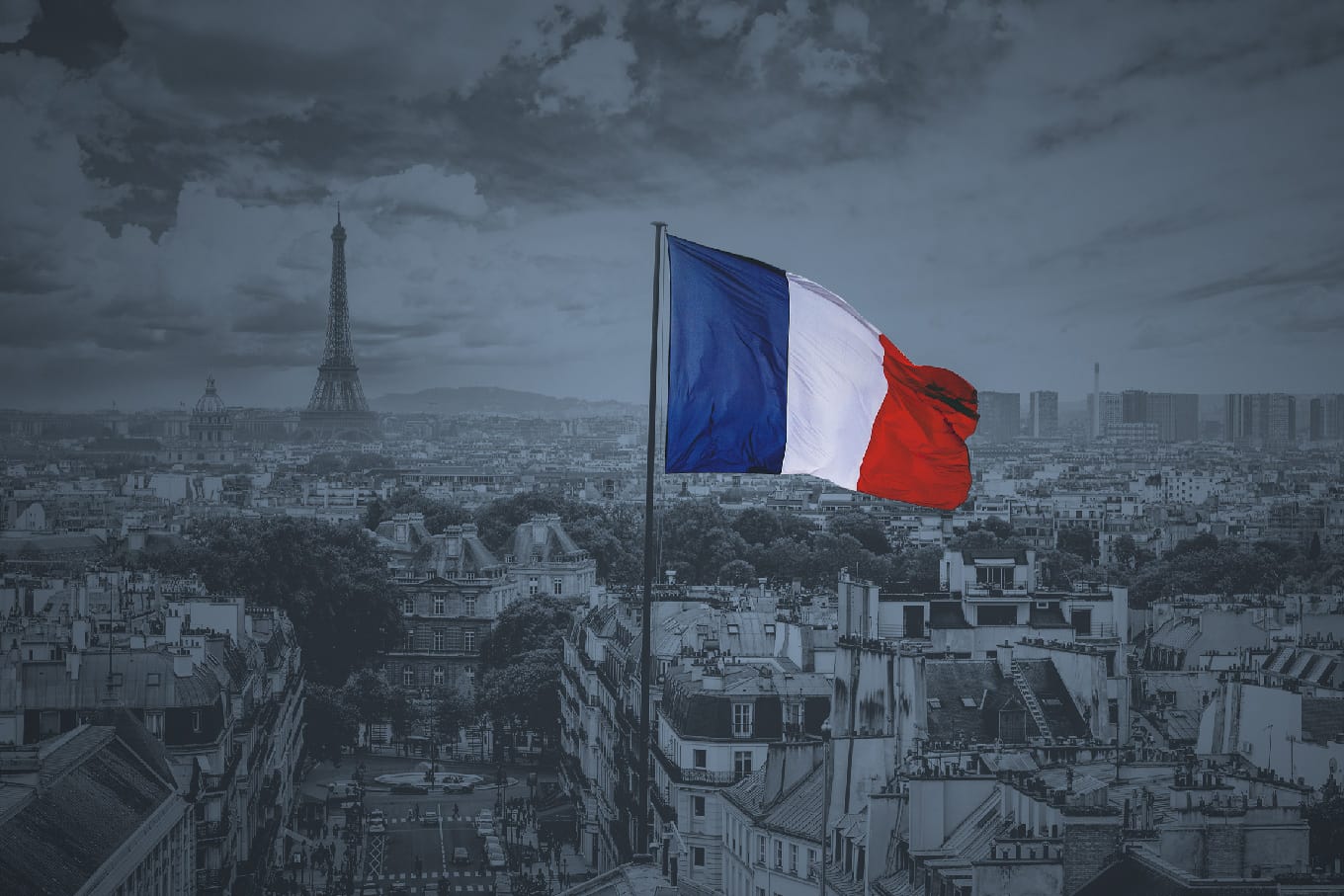 If you're a frequent traveler to France or have financial relationships with someone there, you may know how excruciating are the inconvenience and fees of international bank transfers and the overall French financial system. Anyone who sends and receives funds to and from France rapidly starts to grow a thought on how to open a bank account in France, just to get rid of all the international fees and to have direct access to the French financial system.
France has always been an on-land gateway for UK folks to Continental Europe, and throughout the years, France saw up to 20 million British tourists, all willing to spend some money and having lots of friends there. With Brexit, the UK financial system is now practically separated from that of Europe, and now UK visitors will have to pay more money for international money transfers to and from France. Naturally, the number of people who are looking at how to open a bank account in France from the UK is increasing rapidly.
Read also: How to Open a Bank Account in Italy?
What's the Banking Situation in France Like Now?
First, let's say it's not cheap. French banks do advertise low commissions but have nifty catches in their fee schedules. If you see a free top-up ad, you should check for enormous ATM commission; if a bank offers free transfers in France, they will be super expensive to anywhere in the outside world.
Generally, the best fees are offered by some of the major banks — CIC, Societé Générale, La Banque Postale, BNP Paribas, ING Direct. However, these do have catches, too. For example, BNP Paribas offers a checking account for as low as 1 or 2 euros a month, but a connected card to access it will cost you 44.50 a year!
How to Open A Bank Account in France Online?
First of all, you will need to gather a lot more documents than a usual European bank would ask you for. Together with your ID and proof of address, any French bank will require documents proving your financial sources and employment, your statements with all your spending, and sometimes more. If you're not a French resident, the list grows dramatically, requiring your visa status, proof of self-sustaining, and probably even more, depending on the exact bank. All the documents should be translated to French, certified and notarized.
Even after you fill the application, upload your scans and pay for your account's initial balance, you may still be refused to open an account! More, during the setup process, the bank may ask you to come to an office to show document originals, in person, while they still call it an 'online' account. Not to mention that all service is in French only, and has a giant lunch break around noon.
How to Open a Business Bank Account in France?
Business bank accounts can only be opened in France after a few personal meetings with your banker. The list of required documents is way bigger than most people can expect, so that you may need two extra papers only from the tax office. It is also worth mentioning that opening a bank account is not possible if your turnover is less than 10,000 euros for two last years, and major banks won't review your application if your turnover is less than multi-million. The complications of opening business accounts are so difficult that special businesses that help you with opening new accounts are an actual thing in France, and they cost a lot!
How to Open A Bank Account in France as a Student?
For students, the approach is the same, with a difference being in the ability to open a student account only if a person studies in French, and full-time. It is important to keep an eye on the dates, as once the planned education time is over, the commissions will suddenly become unbearable. Other than that, usually, the student accounts in France are quite discounted.
Is There Any Way Around?
Of course! Initially, it is really important to understand, that France is an essential part of the EU, EEA, Schengen zone, eurozone, well, anything Europe-wise. This means, that the domestic principles are applied to banking accounts from any part of continental Europe. Anyone in France can send a SEPA transfer to anywhere in Europe, and it will be processed as fast and cheaply as an internal transaction would. Vice versa, for any account within Europe, France is like home. So, why don't open an online account anywhere else with fewer requirements and restrictions, and use it in France?
The Lithuanian progressive banking scene seems the best option for that. Less restraining requirements, low fees, the same versatility, and accessibility, fully online — that is what Lithuanian online financial institutions have to offer. One of them is SatchelPay.
To open a personal checking account, SatchelPay requires only two document copies uploaded with the online form, and a couple of days to process the application. There aren't any hidden or obfuscated fees as well: an account, a prepaid Mastercard, 24/7 English-speaking support, mobile and web apps, SEPA and SWIFT transfers around the globe using your unique IBAN — everything is included in the single fee.
For businesses, the paperwork, required by SatchelPay to open a business current account, is limited to the essential documents on the business and its representative, and everything is done online! After uploading the scans with the online form and waiting for a few business days, SatchelPay will give you access to all basic financial services for business in one package, and more additional services, such as operations in more than 20 currencies, multi-currency IBANs, salary project, for a competitive price.
A SatchelPay checking account gives you access to the whole European financial space and works in France just as easy and fast as it would be a French account, for a fraction of money and hassle.