How to Open a Bank Account in Italy?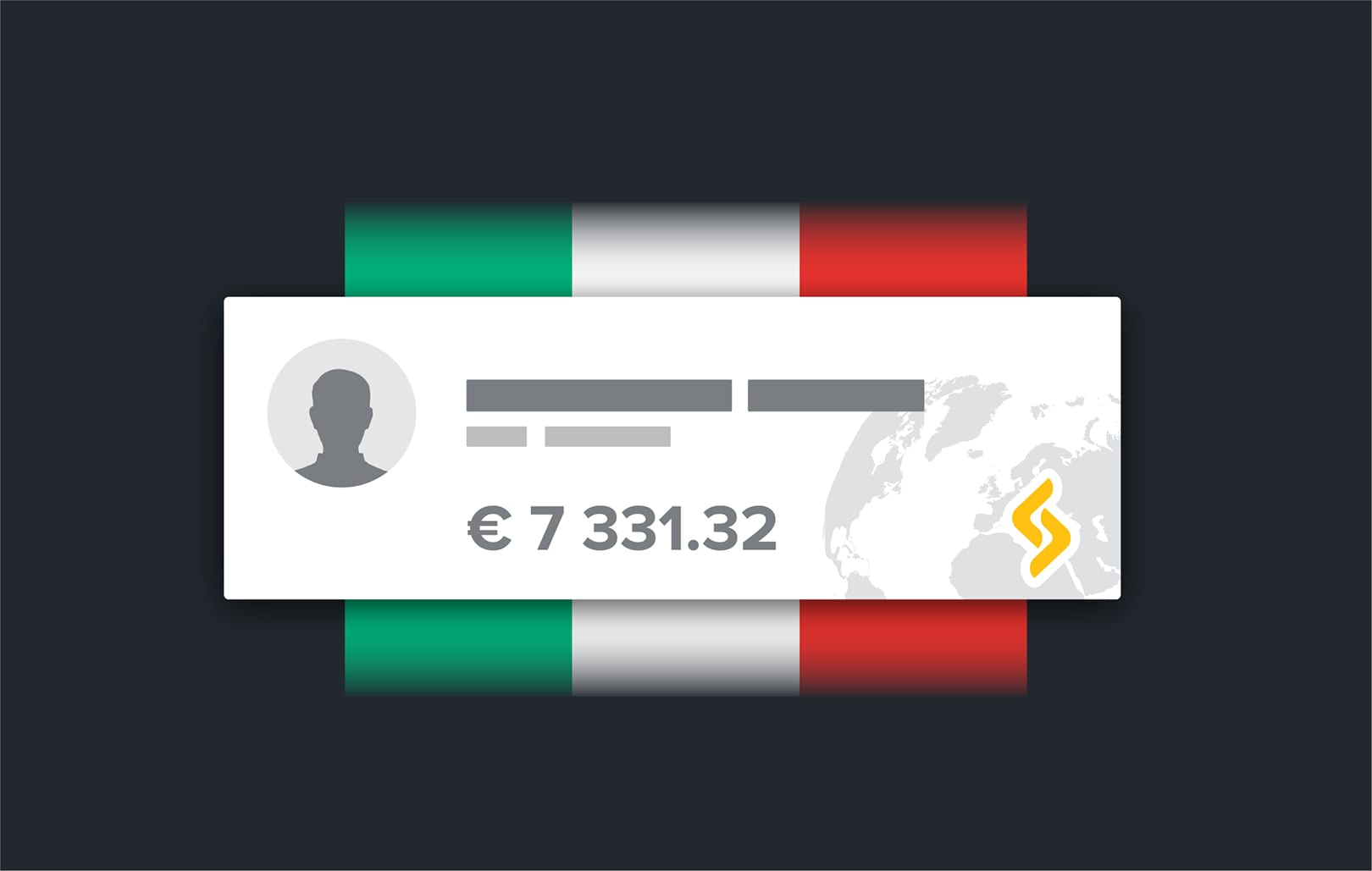 Italy is a popular destination for tourists from all over the globe. Many elderly people also move to Italy to spend their senior days in the calm of vineyards and mountains. In addition, Italy is an economic powerhouse, attracting lots of business travelers, while its growing markets are attractive for small importing businesses.
Naturally, there is a great interest in Italian banking accounts, for personal and business use. People are looking for local banking to save on bank transfers, international payment fees, and to have the convenience of sending funds within the same country. Customers outside the Eurozone are also willing to open a current Euro account in Italy, which would decrease the exchange fees they incur.
Read also: How to Open a Bank Account in France?
What is Banking in Italy Like Now?
Like everywhere, the best banking products are offered by the major banks: Unicredit, Poste Italiane, Banca Nazionale del Lavoro, Intesa Sanpaolo. They all have lots of representative offices, an extensive network of ATMs each, a convenient way to control funds online or via app, and offer a wide range of products for personal users and businesses, as well as youth, seniors and non-residents.
Compared to most European countries, banking is quite progressive in Italy nowadays. Some banks offer online accounts and can send you the card over mail, but there are some major catches to it. The main is — you must provide an Italian address to the bank and your card can be sent to you only within Italy. This drastically limits the possibilities for non-residents.
Italian banks also tend to impose extensive fees on services provided outside the bank. International bank transfers may cost you up to 12% of the amount you are sending, and ATM transactions everywhere except the bank's ATM network can cost you as much as 10 euro per transaction!
Can a Foreigner Open a Bank Account in Italy?
Opening a non-resident account doesn't differ much from opening one online in Italy. Some banks offer online accounts, but there are local financial regulations they must obey, which create complications. Apart from the usual ID check and work or education certificate, the applicant would have to provide an Italian tax ID, codice fiscale, and an Italian address.
Not only you will need to come up with an Italian address, but the codice fiscale can also only be obtained in Agenzia Delle Entrate offices in Italy, which makes it a difficult option for a foreigner that has no opportunity to visit Italy.
How to Open a Bank Account in Italy From the UK?
Each year, over 3 million UK citizens visit Italy and spend money there. The number of business travelers who have even stronger financial ties with Italy is also big, as many are attracted by the opportunities that can be found in the industrial Northern part of the country. British banks consider Italy an international destination, especially after Brexit, and may impose large commissions on ATM withdrawals in Italy.
Naturally, many British tourists and businessmen are looking for ways to open a bank account in Italy to minimize the transaction fees. Unfortunately, the process of setting up a bank account in Italy for UK citizens requires visiting two establishments in person. Besides, it is not guaranteed that people who work there speak English.
There's no Choice but to Spend More, Right?
Well, no. It is important to remember that Italy is an essential part of the EU, the EEA and the Eurozone, and almost every Euro account opened within the European Union will resemble an Italian one. In this case, why does it need to be opened in Italy?
To avoid ridiculous fees and unnecessary personal visits, you can set up a bank account that provides a full range of online operations in any Eurozone country. As any EU account, it will still enable you to send and receive international SWIFT and SEPA transfers to and from Italy without extra fees; also, the card you will receive with the account will have local limits and ATM commissions that won't tie your hands.
SatchelPay is a Lithuanian Electronic Money Institution that provides European current accounts with prepaid MasterCard cards, which work within Italy as easily as the ones opened in Italy. You are given full control over your spending with a mobile app and web interface, 24/7 English-speaking customer support, a unique IBAN to work with money transfers to and from any point in the world, receive your salary, pension and other payments.
Most importantly, everything is done online. After filling the form and attaching a minimum of the most essential documents, you will only need to wait a couple of business days to receive your new account. It will work anywhere, including Italy, right away. The card you will get will be as simple to use inside Italy as a card issued by an Italian bank. Grocery stores, ATMs, car rentals — everything available. Your current account will also allow you to execute money transfers within Italy for the minimum price. Join SatchelPay and you're all set up!