Satchel Сongratulates Rytas on their 2021/2022 Сhampion Title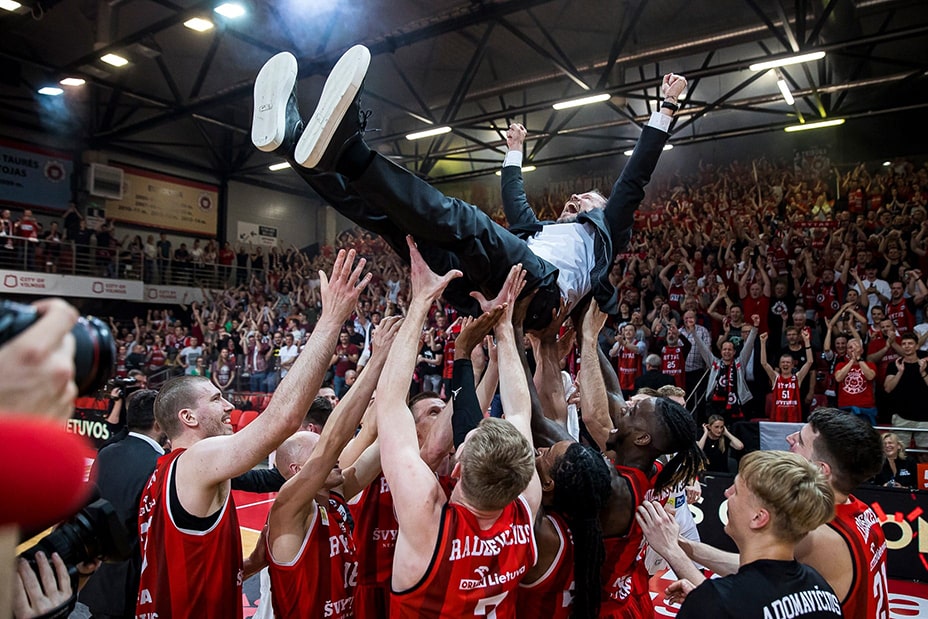 Rytas Vilnius beat Lietkabelis Panevezys with a 79-76 score in the last game of the Lithuanian Basketball League finals. With this victory, Rytas won the series and claimed the championship title for the first time since 2010. At Satchel.eu, we are beyond excited about this important milestone of our favorite team!
Satchel.eu became the official sponsor of Rytas in September 2021, and throughout these 10 months we have managed to support the club with various initiatives:
"We are very proud and excited to congratulate our friends from the Rytas basketball club on the end of an incredible season and the long-awaited victory in the national championship. Business and sports combine many fundamental components: every day we work hard and spare no effort in order to become better. This dedication and passion for what we do is what brings Rytas and Satchel together. Our entire team is incredibly proud of the success of Rytas and is happy to announce new joint projects in the upcoming season. So, stay tuned and Pirmyn Vilnieciai!", says Sergey Barybin, CEO of Satchel.
"Rytas, as an organization values loyalty and dedication on all levels – from the players on the basketball court to our backroom staff, administration, and, of course, our partners. We can confidently say that Satchel embodies such values – it is an organization that strives ambitions and success and we can proudly call them our partners, part of our Rytas family. I am certain, that our organizations will be able to constantly grow together and set more and more ambitious targets each year", says Jaroslav Latušinskij, Director of Rytas Vilnius.
The Satchel.eu team truly believes in the responsibility that fintech companies have to lead by example and provide opportunities for their community. We have been mindful about the impact we exert on our stakeholders from day one, trying not only to excel in product and service delivery, but also to promote our value system where healthy lifestyle is high up on the list. Our journey together with Rytas has been truly rewarding so far and we aim to keep that trend going with more exciting events and initiatives in the future.