Satchel.eu and Rytas Vilnius Basketball Club Hold "Champions Challenge" Charity Event for Children from Ukraine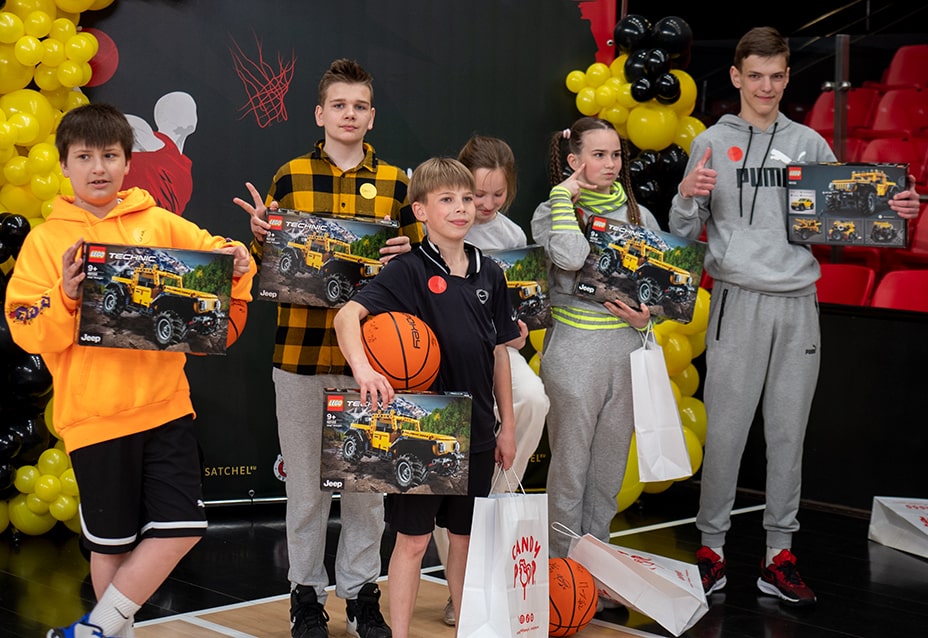 On May 7th, Satchel.eu, a European electronic money institution, and the Rytas Vilnius Basketball Club held a special charity sports and entertainment event called "Champions Challenge" for children from Ukraine at the Jeep Arena. The event provided a unique opportunity for children aged 10 to 16 to experience an unforgettable training session with the stars of BC Rytas Vilnius, champions of LKL 2021-2022, and test themselves on a professional basketball court.
Sergiy Barybin, CEO of Satchel, commented, "For us, there is nothing more valuable than creating a better life for the next generation, and it is especially important for Satchel to support children from Ukraine at such a difficult moment. As a Ukrainian, it is a special honor for me to introduce these kids to the Rytas family and give them insight into not only sports but also victories, both on the court and in life. We would like to express our gratitude to the mayor of Vilnius Valdas Benkunskas, chairman of Rytas Darius Gudelis and the director of Rytas Jaroslav Latušinskij for their support and cooperation in organizing this event."
The charity event was a huge success – the venue was filled with laughter and excitement from the first moments. The children enjoyed fun competitions, received valuable and memorable gifts, tasted delicious pizza and ice cream, and made new friends. The "Champions Challenge" was not just about playing basketball, but rather an opportunity for the children to experience a sense of community and belonging far from home.
Sergiy Barybin continued, "At Satchel, we believe that investing in the world around us is just as important as investing in the growth of our company. We are proud to have organized this event together with Rytas and to give these children the opportunity to have a fun and unforgettable day, despite the hardships their families go through. We look forward to holding more similar events in the near future."
Satchel and Rytas Vilnius are committed to making a positive impact and will continue to work together to create new opportunities and support children and communities in need.