Best BaaS Providers Worldwide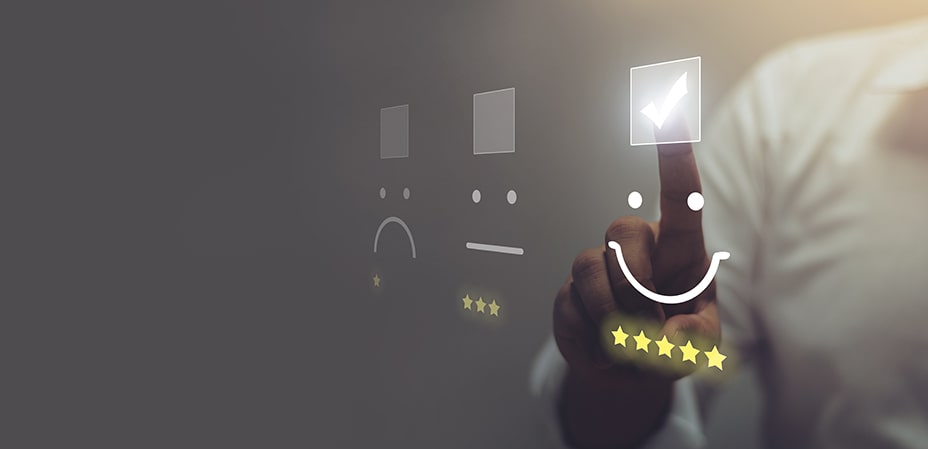 BaaS (Banking as a Service) is a rapidly growing trend that is revolutionizing the financial services sector. It is not limited to startups and beginners, as even established brands and fintech companies are leveraging BaaS to offer improved, faster, and more affordable financial services. Kraken, Apple, Monzo, Revolut, American Express, Samsung, and Uber have successfully integrated BaaS solutions into their businesses. When it comes to BaaS providers, several companies have emerged as key players in the industry. Let's take a look at some examples.
Starling Bank
In 2018, Starling Bank launched the first digital bank account in the UK, providing users with access to a wide range of features and services through its online platform and app. These include online cheque deposits, saving spaces to help users save for unexpected expenses, and a marketplace that connects with third-party services such as insurance, pensions, and mortgages. Starling also provides BaaS services to companies like Raisin, CurrencyCloud, Moneybox, and Vitesse.
The Bancorp Bank
The Bancorp Bank offers a range of payment and specialized lending services to nonbank corporate partners of various sizes in the United States through its Fintech Solutions, Institutional Banking, Commercial Lending, and Real Estate Bridge Lending businesses. It is one of the leading BaaS providers that powers several popular apps such as SoFi, Oxygen, Netspend, Venmo, Uber, and Current.
Fidor Bank
Established in 2009, Fidor Bank has gained recognition as one of the world's top banks and a leader in the banking industry. Fidor Bank's mission is to deliver a world-class user experience to its diverse customer base, which includes retail, corporate, and institutional clients. The company also offers BaaS services and has partnered with Kraken to provide banking services for cryptocurrency transactions.
Solaris
Through harnessing the capabilities of cutting-edge technology, Solaris is revolutionizing the landscape of digital financial solutions by eliminating barriers for businesses. The company's proprietary platform for BaaS empowers any business to seamlessly integrate financial solutions into their modern operations, which makes launching customized banking features simple and accessible. Among the notable customers of Solaris are companies like American Express, Vivid Money, Samsung Pay, Tomorrow, and Penta (Nuri).
Treezor
Established in 2016, Treezor is an authorized EMI regulated by the ACPR (the French regulatory body) with operations spanning 25 countries. As a principal member of the Mastercard network, Treezor is at the forefront of BaaS, integrating technology, regulatory compliance, and security into its offerings to provide seamless access via APIs to the entire payment chain, from payment receipt to issuance. We briefly discussed Treezor earlier in the context of its partnership with Qonto.
Finastra
Finastra is a global leader in financial software applications and marketplaces, serving financial institutions of all sizes with its software solutions and services, covering areas such as lending, payments, treasury & capital markets, and universal banking (retail, digital, and commercial banking). The company enables banks to establish direct banking relationships and expand through indirect channels like embedded finance and BaaS. The company has partnered with Microsoft to bring its BaaS solution to businesses, offering white-label banking solutions and back-end banking services.
Omnio Global
Omnio Global is a BaaS platform that empowers banks and financial institutions to drive innovation and thrive in a dynamic market through digital transformation. The company equips its customers with the capability to offer embedded financial services and loyalty products.
Satchel
Satchel is another player in the BaaS space that delivers a ready-made White Label banking solution powered by its proprietary API, allowing emerging companies to leverage their financial infrastructure and seamlessly integrate banking products into their market offering. The best part about it is that Satchel's customers do not need to go through a licensing process, which makes the deployment fast and effortless. Satchel takes care of regulatory controls, compliance requirements, AML checks, and KYC processes, enabling businesses to focus on public relations and marketing. Thanks to its status as a principal member of Mastercard Europe for card issuing and an EMI license for operations across 30 European countries, Satchel is a trusted BaaS provider for numerous businesses out there.
New trends shaping the BaaS landscape and driving fintech solutions
As the BaaS space continues to expand and evolve, new trends are emerging that are reshaping the marketplace. Here are a few of the major trends that we predict will define the BaaS space over the next couple of years.
Cost reduction
The use of public cloud technology, light-touch regulatory structures like e-money institutions, and platforms facilitating economic scale are expected to bring down costs for businesses worldwide. This will require fully-regulated banks that offer BaaS solutions to reevaluate their business models and cost structures to stay competitive in this changing environment.
Democratization of financial services
With the decrease in costs, financial services offered by non-banks are increasingly becoming more economically viable and accessible to a wider group of users. This is expected to widen the opportunities for the consumer and provide more choices when it comes to everyday banking service providers. While there will still be regulated entities involved, these will likely be less prominent compared to BaaS solutions that are booming at the moment.
The rise of deeply embedded services
The boundaries between regulated financial services and non-regulated services like loyalty programs and rewards will become less distinct. This will enable large retailers with established market offerings to revitalize their loyalty programs, reduce their balance sheet exposure, and gain better customer insights.
In conclusion
With the evolution of white-label banking solutions, back-end banking services, card issuing sponsorships, and BaaS platforms, more and more businesses across industries and geographies will be able to integrate banking products and services into their offerings and improve the experience of their users. With Satchel.eu, you can leverage this growing trend and stay ahead of your competitors by launching a payment and financial infrastructure in your design in just a month, with no license requirements.