Satchel Virtual Cards: Power And Control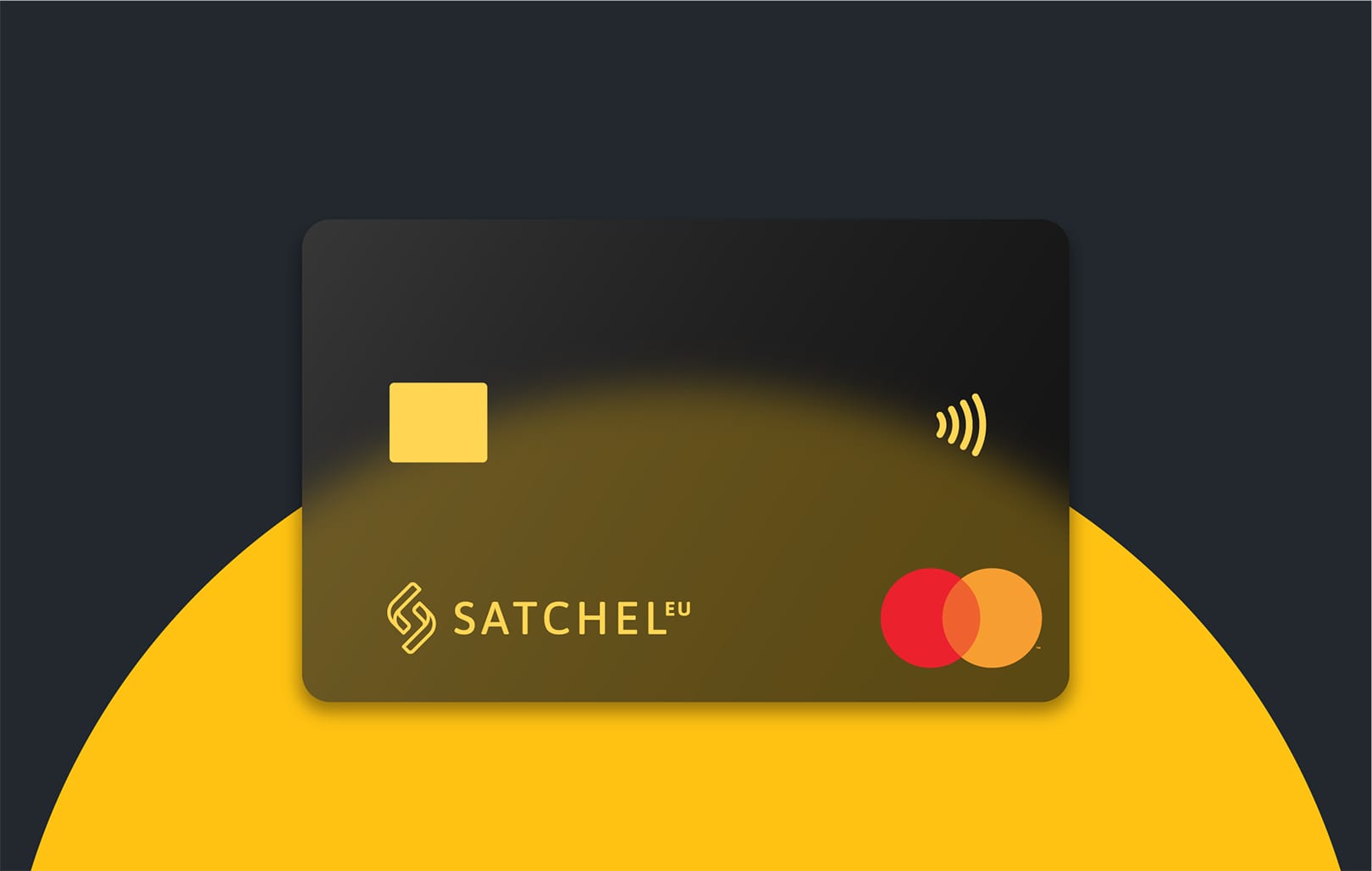 With the rise of powerful and secure mobile phone technologies in the last decade, virtual payment cards became an essential. First introduced as a know-how gimmick, they now symbolize the cumulative achievements in money security, budgeting, and much more.
Satchel issues fast and easy-to-use virtual cards to all its customers, and these cards have considerable advantages over the market standard. But first, let's talk about why virtual cards are so popular in 2020.
Is Your Electronic Money Safe?
Banks along with electronic money institutions are companies with the highest level of data security in the world. Your phone is probably equipped with biometric authentication, encrypted communication between its units and several steps for identity confirmation. These are safe. However, how many times have you paid with a payment card online? Thousands. How many websites and servers store your card's data in different formats and encryptions? Hundreds.
Of course, they all went through a major security audit and are certified to have the right to work with your card data, but is this security impossible to break? In 2014, Denuvo released a DRM engine, which would make computer games impossible to pirate. It was hacked on the release day. The same can happen to any server, anytime.
How Not To Throw Away All Your Cards
You can drastically enhance the security of your money by using virtual cards for all your purchases in new places and websites you don't visit that often. Having paid for a service or goods with a separate card once gets this card stored in the website's payment system. Even if that website gets hacked (which is highly unlikely, but is still possible), only an empty or deleted card would be compromised, and all your funds kept safe.
With Satchel, you can create and top-up a new virtual payment card within seconds, in a matter of a few taps, but the safety of your money provided by these extra movements is priceless.
Is It All About Safety Concerns?
Virtual cards can be used for much more than safety improvement. For example, for budgeting purposes: you can have separate cards for your clothing budget, entertainment, once-a-month fancy groceries to enjoy, and you will never spend more than you would like to afford.
Lots of services ask for credit card info for a trial. Whereas it is a great idea in case you would like to use the product you've just tried, and you won't need to do anything, but just in case you want to opt-out, there are caveats. You can forget when the trial ends, miss the reminder, be away from the computer to cancel the subscription — and on the next day you will have paid money for the service you don't want to use anymore. With a virtual card, you can top it up enough for verification or trial period payment, and then you won't be charged and your subscription will be cancelled automatically, with no financial losses.
Can You Use a Virtual Card As a Normal One?
To some extent, yes, but generally the answer is not really. Issuers of virtual cards understand their temporary nature and impose lots of limits. Usually, a virtual card would only be valid for a year, have very low strict limits on everyday purchases, and the amount of money you can deposit to the card would be too small.
Why Satchel Virtual Cards Do Them All
Satchel's approach to virtual cards makes them the best product on the market in Europe. After thorough research of the market's tendency to treat virtual cards as a more disposable financial instrument, Satchel started offering virtual cards with terms closer to those of usual plastic cards.
For instance, Satchel's virtual cards' expiration can be up to three years, and the daily limits on operation count and allowed spending amount – up to 2500 euros daily. The maximum possible balance is 20,000 euros and the card can receive up to 5,000 euros per day, which is far more than any other European prepaid virtual card. Besides, the top-up process of a Satchel virtual card from your other Satchel account is completely free of charge.