A Comprehensive Exploration of BaaS Provider Types and Classifications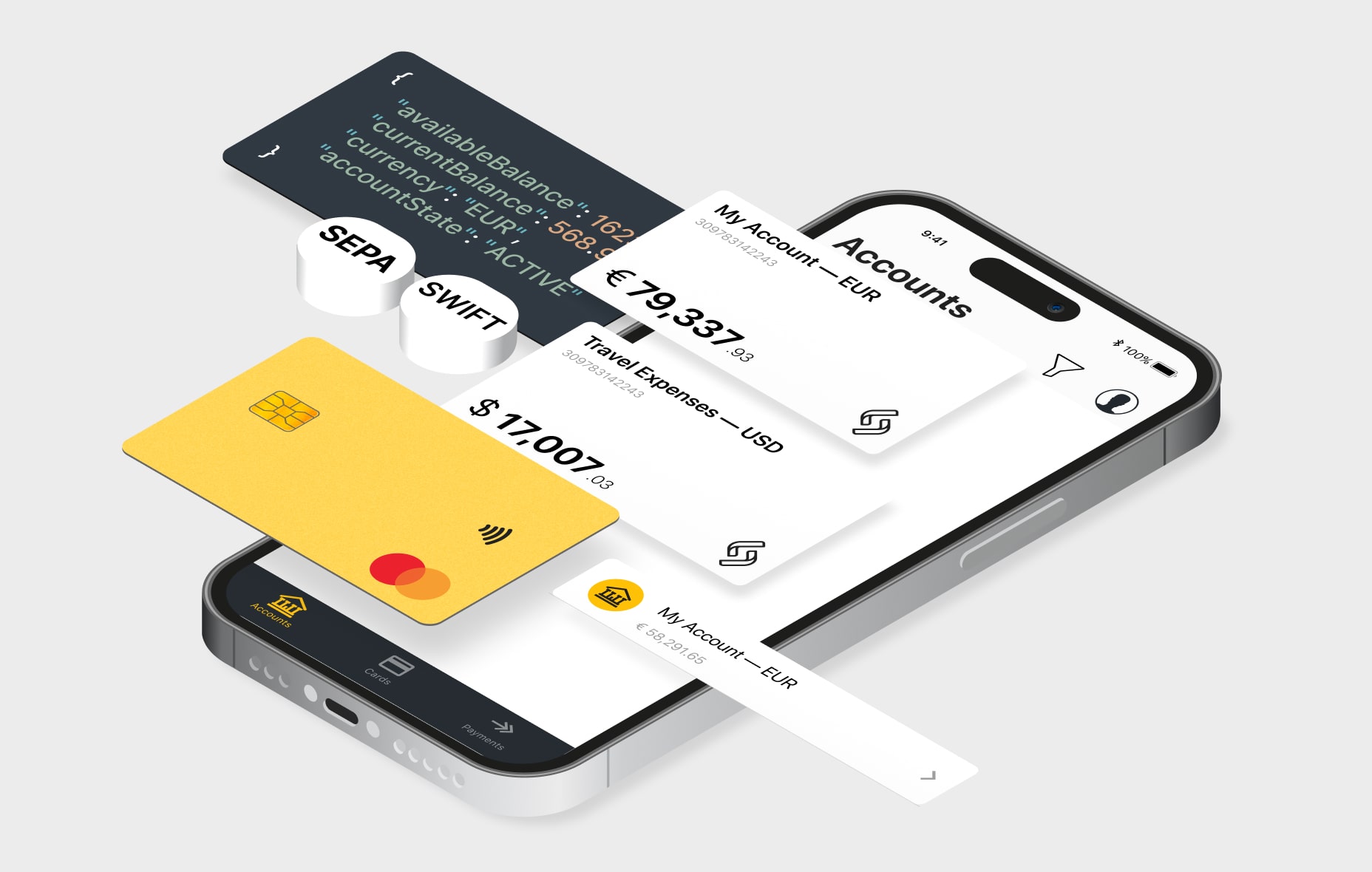 Types of BaaS Providers: Comprehensive List
The continuously evolving realm of Banking-as-a-Service (BaaS) introduces a multifaceted array of participants, each bringing forth distinct skills and capabilities to cater to clients. This inherent diversity equips enterprises with a multitude of options as they strive to harmoniously incorporate banking services into their offerings. Below, you will discover the pivotal archetypes that define White Label banking providers, accompanied by concrete examples that vividly showcase their respective roles and valuable contributions.
Incumbent banks such as NatWest, Goldman Sachs, and HSBC are strategically venturing into the BaaS realm, leveraging their regulatory prowess and tech stacks. Institutions like BBVA, Société Générale, and Deutsche Bank, along with Standard Chartered, SEB, and The Bancorp, are partnering with ecosystems to offer a wide range of BaaS services. Bolstered by a diverse array of product offerings and access to invaluable customer insights, incumbent banks are well-positioned for success in the BaaS arena.
Pioneering Challenger Banks. Digital banks like Starling Bank, Solaris, and Griffin, backed by their banking licenses, are entering the BaaS market with a digital-first approach. Players like Clear.Bank, Cross River, and Jiko are building modern banking infrastructures from scratch, enabling them to provide tailor-made, user-friendly services. The likes of SoFi, Aion bank, and Raisin.bank are setting new standards with their agility and nimble operations, making them prominent figures in the BaaS landscape. Challenger banks are making their mark within the BaaS market by capitalizing on their digital-first approach and inherent agility.
The BaaS Middleware. Wise, Nium, Banking Circle, and Currency Cloud are prime examples of BaaS middleware platforms. These entities bridge the gap between banks and businesses, simplifying the integration process through APIs. These platforms, operating with sponsor banks and EMI licenses, contribute to a more flexible and scalable White-label digital banking ecosystem. Thunes, another player in this category, reinforces the concept of seamless banking service access.
Licensed Infrastructure Experts. Institutions like Railsr, Treexor, and Satchel.eu focus on providing dedicated BaaS solutions to clients. With their banking licenses and expertise, they offer direct access to regulatory assets and modern technology infrastructures. Players such as Unit, Synapse, and Treasury Prime enhance financial services access and payment rails utilization. The capabilities of Syncreta, Bond, and Intergiro extend to offering a wide array of financial services and business processes.
The BaaS landscape is rich and dynamic, with each archetype of providers bringing distinct value to the integration of financial services. From established incumbents like Goldman Sachs to agile challengers like Starling Bank and infrastructure experts like Railsr, the diversity of choices allows businesses to tailor their integration strategies. As exemplified by these real-world entities, the BaaS market is a testament to innovation and collaboration, reshaping the way financial services are seamlessly integrated into a variety of products and solutions.
B2B and B2C Classification of BaaS Providers
In this section, we present an in-depth breakdown of White Label digital banking providers categorized by their B2B and B2C focus. Explore the extensive roster of entities operating in the UK, Europe, and beyond, each contributing uniquely to the evolution of BaaS.
B2B & B2C BaaS Providers in Europe & the UK: SEB Bank, Société Générale, Starling Bank, Solaris, NatWest, Aion Bank (Vodeno), Satchel.eu, Griffin, ClearBank, Oaknorth Bank, Currencycloud, Raisin Bank, Intergiro, Modulr, Enfuce, PPS.
B2B BaaS Providers in Europe & the UK: Satchel.eu, Intergiro, Swa, Modulr, Currencycloud, PPS, Toqio, Enfuce, Weavr, Hubuc, Phyre.
B2B & B2C BaaS Providers (Beyond Europe & the UK): Standard Chartered, Goldman Sachs, Cross River Bank, Column, Green Dot, Jiko, Grasshopper Bank
B2B BaaS Providers (Beyond Europe & the UK): Synctera, Unit, Bond, Treasury Prime, Falcon, Hydrogen Zwitch, Alviere.
BaaS Landscape Across the UK & Europe
The United Kingdom and Germany have long stood as fertile grounds for the emergence of BaaS providers within the region. These two nations command the lion's share of the White-label banking platform market, collectively constituting approximately 60% of Europe's market. The journey of BaaS's evolution has not been confined to these stalwart countries alone; rather, it has extended its reach to encompass a spectrum of other European nations. From Lithuania and Sweden to Finland, Spain, and France, the footprint of BaaS's growth can be seen echoing across the continent.
In this dynamic landscape, while a handful of influential players currently reign as dominators of the European BaaS sphere in terms of market share, a subtle yet significant shift is underway. Lithuania has displayed remarkable growth in both the broader fintech sector and specifically in the realm of White-label digital banking in recent years.
Mid-sized to large incumbent banks are methodically expanding their foothold within the market by fostering strategic alliances with technology providers. This collaboration-driven approach is enabling these banks to unleash innovative propositions that cater to the evolving needs of both businesses and consumers alike. As the BaaS landscape continues to evolve, the collaborative synergy between financial institutions and technology providers is poised to redefine the future of financial services in Europe and the UK.