What is a P2P (Peer-to-Peer) Payment and How Does it Work?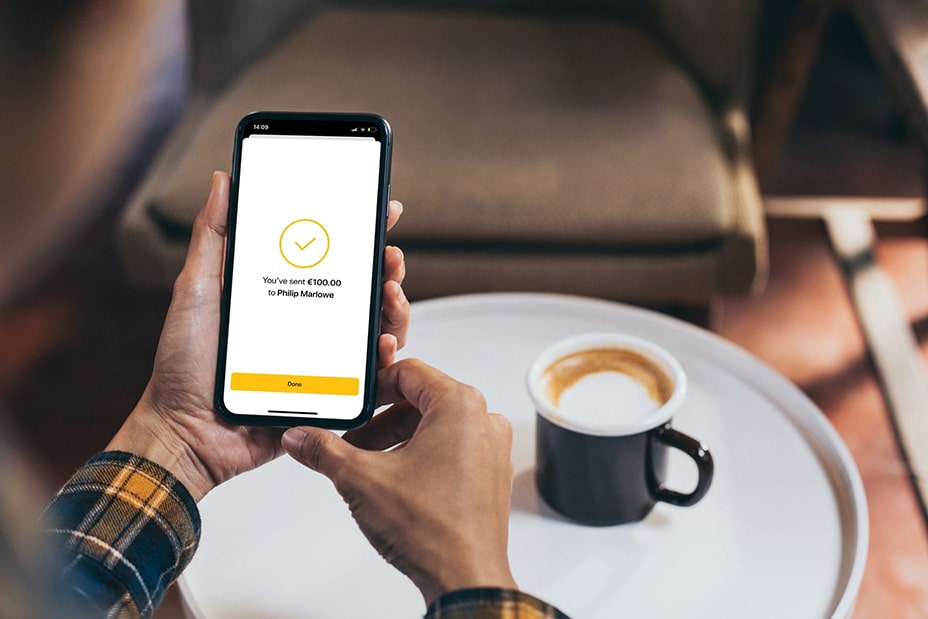 When you hear "P2P" it basically means the way of payment that goes directly from one person to another. In recent times these transactions are widespread as people use cashless options not only for buying goods or getting salary, but also for individual needs. Like splitting checks or sharing coasts with friends or relatives. Therefore, P2P payment solutions are booming. Let's have a closer look!
What is a Peer-to-Peer Payment?
It means a transaction between individuals with separate bank accounts, made online through a third-party website or mobile application. How do P2P payments work? Such payments are possible thanks to mobile apps or web pages that allow you to send money to personal accounts. At the same time with a P2P money transfer you can keep the information about your bank account private. These transactions can be used for any purpose starting from sharing your bill in a bar up to paying utility costs in shares.
How Do You Pay Using a P2P system?
Peer-to-Peer operates with online applications that may vary with their own unique features. But the common thing is that apps make it easy to pass money quickly, without filling in lots of bank and personal details. Say you're planning a trip with a friend and want to rent a car. This means you'll have to share expenses. Your friend finds the best offer, takes it and sends you a bill. To avoid putting it on the shelf, you can pay your share immediately. The best way to do it is to open your app of choice, find or add your friend to contacts, specify the amount you agreed on and send it! That's it: you paid your friend back with a peer to peer money transfer.
Who Uses Peer-to-Peer Payments?
It is fair to say this method works for everyone. As digitalization becomes an endless trend, electronic money solutions are getting more common for all ages and societies. Naturally, it's best accepted by those aiming to avoid banks or ATM visits. When it comes to describing great social significance, surveys show half of the people using P2P solutions do it to send money to their families.
Youngsters (so called Millennials and GenZ) use digital financial services very actively, but it does not mean that older people don't.
In recent years, surveys by Statista showed the following:
2020 – in the U.S. the number of adults using a P2P service increased from 57% to 70% comparing to 2017
2021 – about 30% of adults in the UK used direct money transfers
2022 – in Germany the data on peer-to-peer banking showed 43 % of people using it vs 47 % who work with traditional banks
How To Pay and Get Paid Using a Peer-to-Peer System?
How exactly do person to person payments work? First, you create your P2P account. Most often it takes minutes to set up a new one. Then, you link it to your bank account, credit/debit card. If there will be no further requirements like adding passwords and verification, you can already move straight to payments. Add the username, email, or phone contact of the money beneficiary, set the amount (optionally – the reason you are sending it), and there you go!
How Much Does a P2P Payment Cost?
P2P transactions are usually free. You can make one from your linked bank account or directly from the provider's platform. But some providers do have a low percentage fee in certain circumstances. You may be charged for:
using debit or credit cards linked to your account;
instant transactions (with some of the platforms).
Is The P2P Method Fast?
It all depends on your chosen platform and where you send your money. If sending and using it within one app – it's immediate. You get notified about the sent funds at once and the recipient can send it forward at the same moment. However, if you pay or send your money out of the app, processing may take up to a couple of days. Some platforms are faster. Others can also offer instant transfers for a fee. Read our article on the best money transfer apps to learn more.
How Safe Is It To Send Money With P2P?
The method itself is safe. Being provided mostly by fintech companies, such online banking systems are insured with security layers like data encryption, fraud monitoring, and 3D Secure. Still, there are some common-sense protection safety rules that work best.
Remember that most of the time your funds can't be retrieved once already sent.
Be sure to have your login credentials safe and sound as with any online banking operations.
Don't forget to double check when confirming transactions.
Look through your provider's recommendations on fraud prevention.
Common scams, happening quite often, are those when people pretend to be a family member, asking for instant payment in an emergency situation.
Advantages and Disadvantages Of Peer-to-Peer Transfer Systems
The top advantages are ease-of-use, convenience and speed.
All the data required to make P2P payments is already in the application, so you just pick the person – relative, friend or whoever you need.
If you forgot your card or ran out of cash, you are still able to pay for services or goods.
You send and the recipient gets money very fast (at least within one platform).
However, as any other system in the world, this one also has a downside.
It mostly allows only domestic transactions (though there are some who send worldwide).
Some platforms can ask you to regularly top up your account in order to make transfers.
No option to get back the fund if you accidentally send it to the wrong user.
Process can take several days before being able to access funds in your checking account.
Are There Alternatives to P2P Payment Methods
Of course, there are some traditional ways to pay directly. And first of all it's the good old cash!
If you want to pay someone who is not next door, there is an even more old-school method – money orders. They are available at post offices and sometimes even in grocery stores. You will pay for the service according to local prices and fees.
Check is also an option if you are paying someone directly. They are available to order in the bank. But checks are quite pricey. Again, the process takes a couple of days to clear the check and to have funds available.
Wire transfers can work as an alternative if you make a considerable amount of funding quickly. It does not limit the amount of money you send. But be ready to pay around 50 euros/dollars and more. Plus, foreign exchange fees if you are paying overseas.
To Sum It Up
P2P is a great alternative for cash. Quick to install, convenient to use, and not oh-so-complicated as traditional banking to get started with. Use it to: split the bills, pay for services, send money to your family. It's easier than with cards, checks or money orders. The service is in high demand among the younger generation and is boosting its popularity within other age groups. Keep your eye on basic tips of Internet security and use this method to be free and mobile.