How to Make a Business Plan in 4 Steps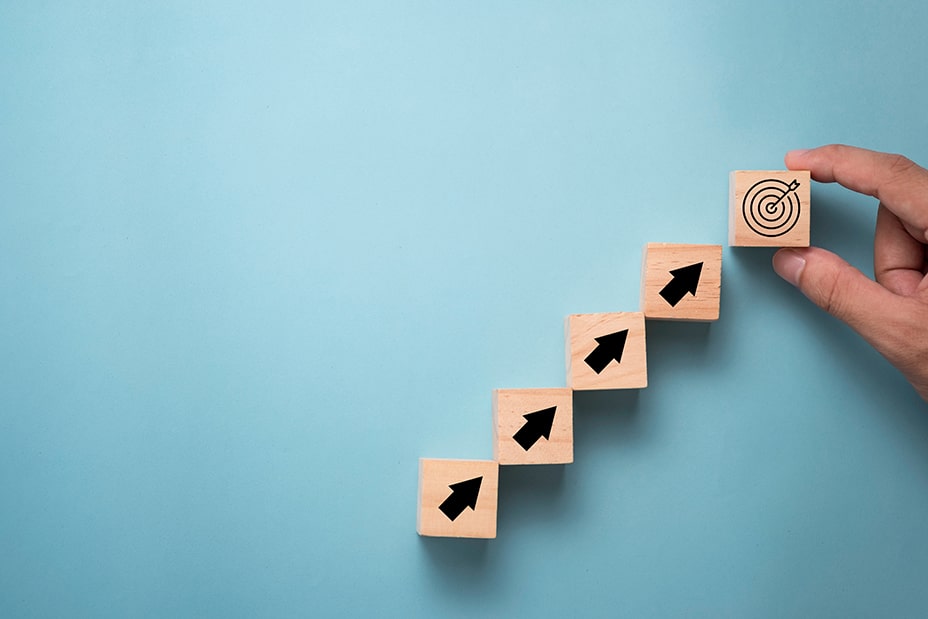 A business plan is an essential written document that provides a comprehensive description and overview of your company's future. All businesses should have a business plan. The plan should explain your business strategy and your key goals to get from where you are now to where you want to be in the near and distant future. A business plan is a more complex and much deeper exercise than personal planning. Let's talk about how to write a business plan.
How to Make a Business Plan in 4 Steps
A business plan is a document describing a business, its products or services, business model, direction and organizational structure, financing, operating model, and many other details ultimately leading to its success. You should also consider opening a business account or a freelancer account while writing a business plan. Remember the possibility of opening a corporate European bank account remotely, without queues and paperwork, and managing all your funds online.
Here are some key steps that will help you formulate or create a business plan.
Write an executive overview.
A good, well-thought-out summary is one of the most important sections of your plan – it's also the last section that should be written. The summary's purpose is to explain everything that follows and to give you enough time to compose a business plan that will give you a high-level view of your business that persuades potential investors to read further.
It's a summary to highlight the key points you've discovered while writing your plan. If you're writing for your own particular purposes, you can, maybe, avoid writing the summary altogether.
Describe your company.
This section of your business plan should answer two basic questions: who are you, and what are your plans. Answering these questions with a complete description provides an introduction to why you're in business, why you're different, what you have going for you, and why you're a good investment bet. The plan should focus on the company's mission and why it exists.
Explaining these details is still a useful exercise, even if you're the only person who's going to see them. It's an opportunity to put to paper some of the more difficult sections of your business, like your principles and values .
When creating your company description, make sure to include the following components:
Your business structure. Are you a private entrepreneur, limited partnership, general partnership, or incorporated company?
Your business model.
Your industry.
Your business's mission, vision, and value proposition.
Details about the background of your company or its past.
Short-term and long-term objectives your business is aiming to achieve.
Team members of your business, including key personnel and their respective salaries.
Make a market analysis.
No matter what type of business you start, it's no exaggeration to say that your market can make or break it. Choose the right market for your products. If you choose the wrong market or the right market at the wrong time, you may find yourself competing for each sale. A comprehensive market analysis is an essential part of any business plan, regardless of whether it is intended for external viewing or not. This section of the plan should provide an overview of the size of the market for your goods and services, an analysis of your business's positioning within that market, and a summary of the competitive environment. To be effective, this section should be accompanied by extensive research to support your claims and to validate your conjectures as you progress through the plan.
Outline the management and organisation.
Make a clear list of your products and services.
Perform customer segmentation.
Determine a marketing strategy.
Provide an operations plan.
Why do you need to write a business plan?
Investors use business plans as an essential tool for assessing the viability of a proposed business before committing to fund it. This is why business plans are often seen as the gateway to obtaining a loan. But, there are several reasons to consider writing a business plan, even if you don't need funding.
Strategic planning: Putting your ideas on paper is an invaluable tool in understanding the extent of your venture, as well as the investment of time, money, and resources you'll need to bring it to life.
Evaluating ideas: If you have multiple ideas in mind, drafting a plan for each can assist in honing your efforts and concentrating on those with the greatest potential for success.
Research: To write a business plan, it is essential to investigate your target demographic and your competitors — insight that will help make more informed decisions.
Recruiting: Your business plan is one of the easiest ways to communicate your vision to new employees and build their trust in your venture, especially in the early stages of growth. It can be an effective way to express your ideas and help them understand the goals of the business.
Partnerships: If you plan to work with other businesses, having a comprehensive understanding of your mission, target market, and business plan will make it much simpler for them to decide if your business is an appropriate fit for theirs, particularly if they have already extended beyond your reach.
Competitions: Many business plan competitions offer awards such as mentoring, grants, and venture capital. These awards can help entrepreneurs take the next step in launching their businesses.
If you're seeking a method for organizing your thoughts and concepts and presenting them to those who could significantly contribute to your accomplishments, then a business plan is an excellent starting point.
What are business plan formats?
There are many different formats for business plans. Each specific format will depend on who you are doing the plan for. If it is for a bank or financial institution then the companies will more than likely have their own formatted forms for you to complete. It is more important what is in a business plan rather than a format itself.
Guide to writing a business plan
Actually, your target market (or your actual consumer) is the core of both your marketing plan and business plan. You must keep it in mind as you plan strategic decisions. It is important to understand who your client is, how he/she thinks, behaves and consumes. To give a comprehensive overview of your ideal customer profile, describe a number of general and specific demographic characteristics. Customer segmentation often includes:
Where they live.
Their age range.
Their level of education.
Some common behaviour patterns.
How they spend their free time.
Where they work.
What technology they use.
How much they earn.
Where they're commonly employed.
Their values, beliefs, or opinions.
This information will vary based on what you're selling, but you should be specific enough so that it's very clear who you're trying to reach. More importantly, why you've made the choices you have based on who your customers are and what they value.
Tips for creating a small business plan
Marketing decisions and strategy should be based on your ideal customer profile. Outline your current choices and future plans, emphasizing how they meet the needs of that customer.
If you're planning to invest heavily in Instagram marketing, it might make sense to include whether Instagram is a leading platform for your audience. If it's not, that might be a sign to go over your marketing plan.
Most marketing plans include information on four key subjects. The depth of detail you provide on each item will depend on both the nature of your business and the intended audience of the plan.
Product. How do you differentiate the product you are selling in the market?
Place. Where will you sell your products?
Price. For success, your product must be competitively priced or offer great added value to make a sizable profit.
Promotion. How will you get your products in front of your ideal customer?
Common mistakes in writing a business plan
There are more than 10 top business plan mistakes:
Not making one. Surely you're more excited about doing the thing you want to do than writing about it.
Being unrealistic.
Poor executive summary.
Too long.
Not backing up what you say.
Not focusing on the team, and your role as the head leader.
Sloppy mistakes.
Being far-fetched
Too many strategic goals.
Goals not tied to measurable outcomes.
Employees are unaware of the goals.
Key vendors and partners not considered.
Plan that leaves too much room for interpretation.
Conclusion
A business plan is like a route map. It helps to provide a company with more conscience and a lot clearer vision. A well-crafted business plan serves as a blueprint for managing and growing your business. It serves as a guide to successful operations. By analysing plans for marketing and sales, etc., you will greatly improve your chances for success.