Virtual Payment Card Trends: Convenience and Security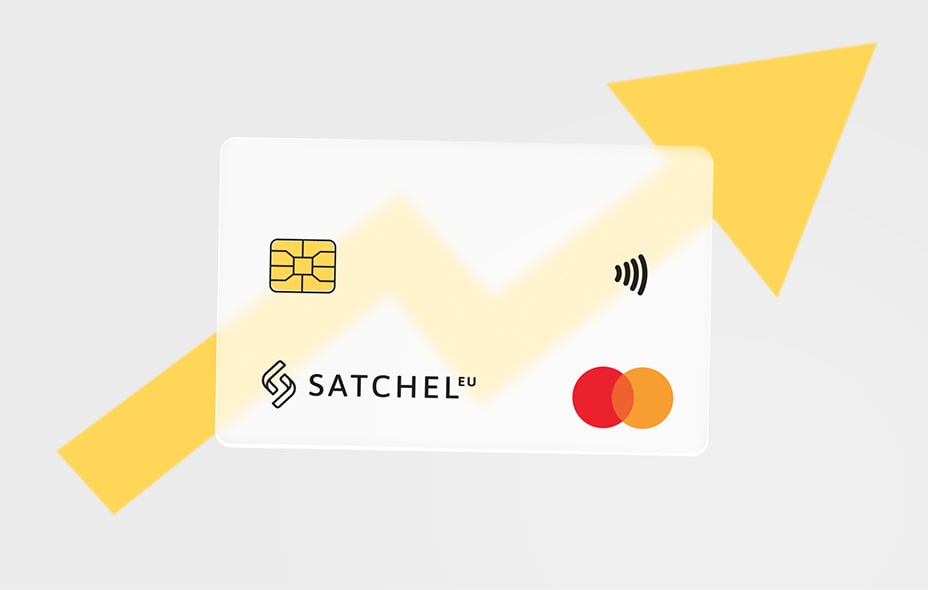 Rising Market Demand for Virtual Cards: Convenience and Security
Virtual payment cards are increasingly popular for their security and convenience, making them a valuable tool for online and digital transactions.
In recent years, the demand for virtual cards has surged, driven by their unmatched convenience and enhanced security. These cards facilitate seamless, contactless payments without the need for a physical card, simplifying transactions whether you're at home or on the move. Their unique security features, which enable users to generate single-use, disposable cards, substantially reduce the risk of fraud. As e-commerce flourishes and digital transactions become the norm, virtual cards have become an increasingly attractive solution for both individuals and businesses. This growing demand is poised to persist as digital payments continue to proliferate, and the call for secure and efficient payment methods intensifies.
Virtual Cards Global Market Background
The global market for virtual cards reached a valuation of USD 13.31 billion in 2022, and it is projected to experience substantial growth with a compound annual growth rate (CAGR) of 20.9% from 2023 to 2030 (according to a recent study from Grand View Research). The surge in digital transactions on a global scale, accelerated by the impact of the COVID-19 pandemic, has played a pivotal role in driving the demand for various types of virtual cards. This trend is expected to continue its upward trajectory over the next few years. The increasing prevalence of digital transactions on a global scale is expected to be a key driver in the growing demand for various types of virtual cards, thus contributing to the expansion of the market.
In 2022, Europe held a commanding presence in the virtual cards market, accounting for a significant share of 38%. This strong position is primarily attributed to the increasing preference for cashless transactions in European nations, including the United Kingdom, Germany, and several others. The widespread adoption of cashless payment methods in these countries is poised to be a major catalyst for the continued expansion of the regional market.
Consumer trends are emphasizing an increased preference for emerging payment technologies, which include biometrics, digital currencies, QR codes, and contactless payments. Consequently, payment providers are consistently introducing multiple pay-and-shop solutions to cater to evolving consumer preferences.
Latest Trends in Virtual Cards
In recent years, there have been several developments in the virtual card market:
Increased adoption by businesses: Many businesses, especially small and medium-sized enterprises (SMEs), have adopted virtual cards for their payment needs, as they offer a more convenient and secure alternative to traditional credit/debit cards. Embedded cards are one of the key trends in banking/fintech segments now.
Expansion into international markets: Virtual card providers are expanding into international markets, offering their services to customers around the world and allowing for cross-border transactions.
New entrants to the market: The virtual card market has seen an increase in competition as new fintech companies and payment providers enter the market, offering innovative virtual card solutions.
Integration with mobile wallets: Virtual cards are increasingly being integrated into mobile wallets, allowing for easier and more convenient access to the cards.
Development of new technologies: Companies in the virtual card market are continuing to invest in research and development to create new technologies and improve existing ones, further increasing the security, convenience, and efficiency of virtual cards.
These developments are expected to continue in the coming years, further driving the growth of the virtual card market.
Global Virtual Cards Market Segmentation
In the realm of the global virtual cards market, segmentation typically revolves around three primary types:
B2B virtual cards: These cards are especially convenient for business-to-business transactions, providing efficient payment solutions for corporate expenditures and supplier payments.
B2C remote payment virtual cards: Specifically tailored to accommodate business-to-consumer online transactions, these virtual cards offer a secure and user-friendly means for individuals to make remote purchases.
B2C POS virtual cards: Engineered for business-to-consumer point-of-sale transactions, these virtual cards empower in-store payments, often integrating with mobile wallets and contactless payment methods for added convenience.
Discover effortless digital banking with Satchel, a principal member of Mastercard Europe for card issuance.