SatchelPay Supports the Open Banking API by Launching OpenX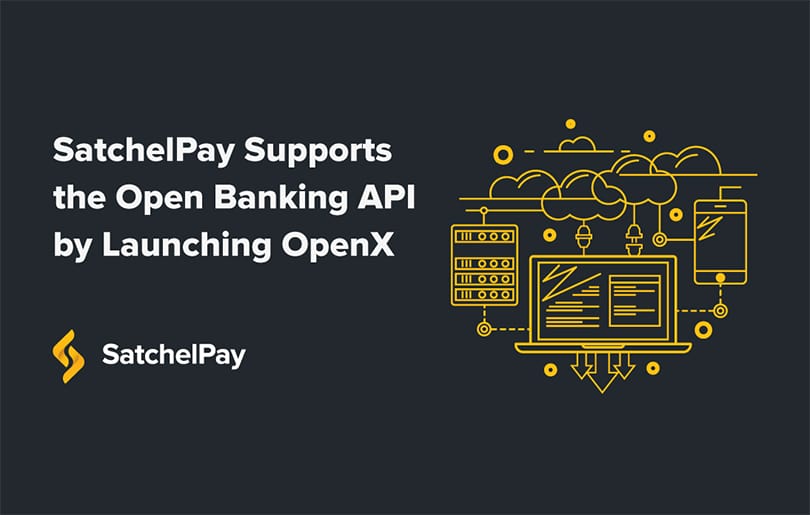 September 10, 2019, Vilnius, Lithuania, — SatchelPay, an EU-based EMI announced its launching of the OpenX, a tool that exposes a range of data via API to third-party financial service solution providers including payment initiators, account aggregators, and other emerging fintechs. These APIs are designed and documented to support PSD2 and Open Banking regulations.
Open Banking is set to be the most seismic shift in financial services since online banking. According to it, every banking institution provides an API for other applications to access certain analytical data, which helps the financial sector to gather vital statistics from their sources, tweak the processes and provide better services to all customers.
After the Revised EU Directive on Payment Services (PSD2) has been adopted, all financial institutions are required to provide the Open Banking API as a part of the movement toward the single cross-border European electronic payments market.
As a digital front-runner, SatchelPay is bringing open banking to the new level by introducing OpenX, an API tool that will help firms to expand distribution channels, promote products, improve customer experience, and improve personalization.
"APIs are at the heart of OpenX and the key in the growth of a range of new, innovative digital ecosystems," SatchelPay's CTO says. "By working together and taking advantage of APIs, banks, fintech companies, and other online service providers can leverage their complementary strengths to provide an easy-to-use, frictionless experience, with new digital services offered across a greater number of touchpoints."
OpenX APIs are used for various purposes: access account information, initiate and confirm transfers, enrich transaction and counterparties with metadata, access transaction history, enable customer meetings, onboard customers through KYC procedures, etc. Among others, the benefits of using OpenX include improved security, customer control of the data, easy integration, and global availability.
"We want to embrace the possibilities that OpenX (API) offers," says our CEO. "We invite all parties involved in the financial industry to benefit from our solution: discover and innovate new customer experiences using our data and insights, as well as let millions of users experience your products and services throughout the Eurozone."