SEPA vs. SWIFT Money Transfers: What's the Difference?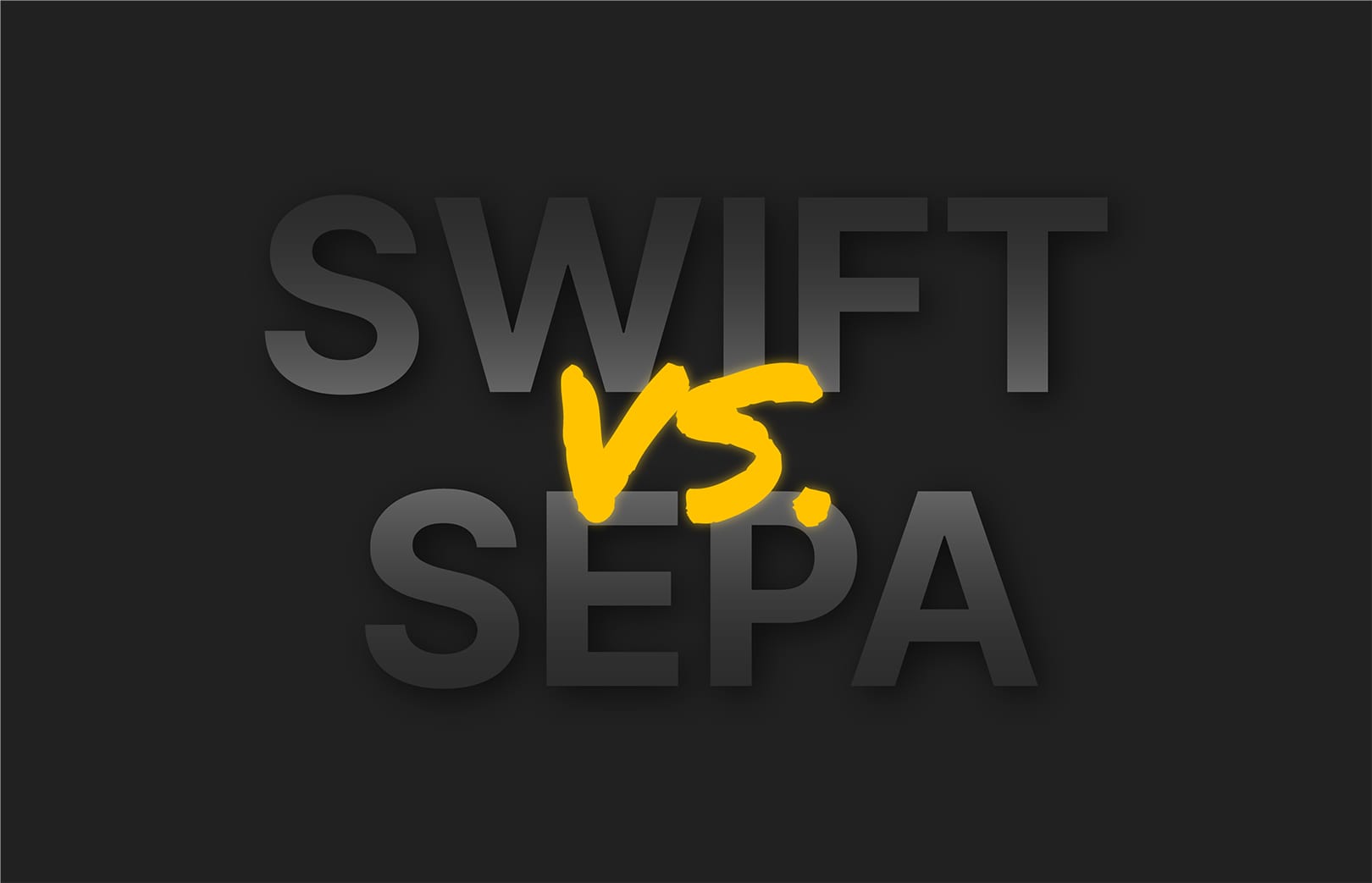 Every second, over 700 wire transfers are being processed throughout the entire world. Although the number of different payment networks is far more than the number of countries, as probably every country has its local transfer scheme, and there are a multitude of private wire transfer countries, more than 500 of those transfers per second are processed through SWIFT and SEPA.
These two networks not only account for the millions of transactions per day but also process over 80 billion dollars every month. In Europe, practically any banking account can send and receive both SWIFT transfers and SEPA payments in a convenient way, but there are a few key differences between them that come in handy to know when you are about to send local or international transfers.
How SWIFT and SEPA Transfers are Similar
From the average end user's perspective in the EU, both SEPA and SWIFT payments are quite the same. Both require an account to be sent from, both need almost the same basic info of the receiving party, and both are secure, regardless of if you send them in the bank or with your phone app.
The differences arise once one decides to send an international transfer to a non-EU country, and in this case, the process would be the same as for any two non-EU countries.
What is SWIFT and How Does it Work?
SWIFT, short for Society for Worldwide Interbank Financial Telecommunications, has provided the standard of wire transfers in different currencies right from its inception in 1973. Since then, all countries in the world are connected to the network and their respective financial institutions can process SWIFT transfers.
To send SWIFT transfers, you will require the IBAN and BIC of the receiving party, which are simply the account number and the code of the bank it is opened within the SWIFT system. You may send the transfer in any of the currencies, and it will be converted automatically. You also have full control over the conversion rates. For example, if you are sending money from Poland to Canada over SWIFT transfers, you can select Moldovan Leu for the transfer and it will be converted upon reception, or convert to Canadian dollars before sending. You also can, if necessary, send it in US dollars, but get converted (and paid for conversion), twice.
SWIFT transfers are simple, but take up to a few banking days to be processed. A typical commission you would need to pay for the transfer can be as high as $50, depending on your country and bank.
What are SEPA Transfers and How are They Different?
SEPA stands for Single monetary unit Payments space, which among other things provides a single set of requirements for European transfers. SEPA transfers only support payments in euro between EU countries and some other non-EU members that are connected to the SEPA network and allow every person or business to freely open a euro account.
Unlike SWIFT transfers, SEPA requires these transactions to be processed on the same terms as local transactions, which for most people means for free or dirt cheap. Regular SEPA transfers can take the same day or two to be processed, but the new scheme, SCT Inst, dubbed as SEPA Instant Payment, is rapidly growing. It allows SEPA transfers to be processed in 10 seconds or less.
To send a SEPA transfer, you only need a euro account and the IBAN of the recipient's euro banking account. You can forget about conversion rates, you can often neglect the transfer commission, and the payment will be processed within 10 seconds if your both banking institutions are already connected to SCT Inst, automatically.
Convenient SEPA and SWIFT Payments in One Place
Satchel offers a secure and user-friendly solution for sending payments through both networks. You can streamline international payments for your business in 38 currencies to over 100 countries using SWIFT transfers or save your time and take advantage of SEPA Instant Payments that arrive within 10 seconds. These functions are also available for individuals who need reliable and effortless tools to send and receive funds from abroad.