Unique White Label Cards Just in a Few Weeks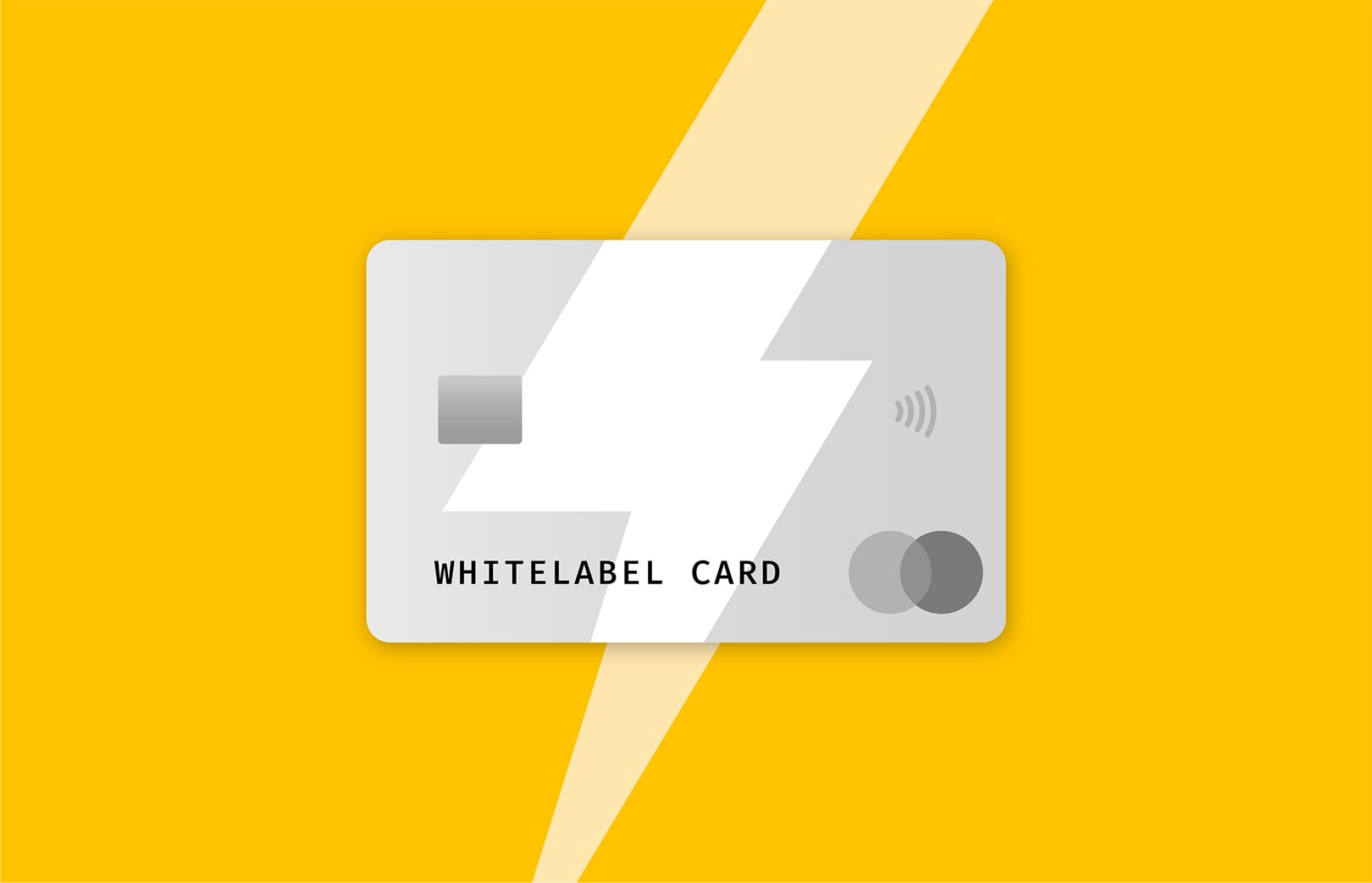 Many mid-size businesses and large enterprises issue their branded cards for both employees and customers. The significance of this function shouldn't be neglected, as it can drastically improve business operations.
It's worth noting though that branded card issuing and management from the ground-up is very complicated and expensive, so all these businesses go for co-brand card issuing.
What are White Label Cards?
White label cards is a payment product with your company's branding that is issued and maintained by a co-brand card issuing partner, in most cases, a bank or an electronic money institution. Going for white label cards offers to roll out a payment product with your brand name on it quickly and efficiently, as it uses already developed back-end of the financial institution you are going with.
For the end-users, be it your colleagues or customers, white label cards look like they have been designed, issued, and maintained by your company alone.
How White Label Cards are Useful?
For businesses, white label cards bring in the understanding of the financial processes of their customers and offer improvement of the company's products and services through analyzing the anonymized usage data. Additionally, these tailored solutions pay themselves off by giving the business half of fees and commissions from the white label cards.
On the brand side of the thing, co-brand card issuing not only gives customers a physical reminder of your business but also offers you to customize the design of the banking app and website in all details, down to a simple 3-D Secure confirmation page.
When it comes to customers, prepaid white label cards raise brand loyalty and visibility, and contribute to business growth. Frequent use of white label cards provides benefits in form of discounts, cashback, and other perks. Finally, a payment card of such kind can be used as a loyalty card and decrease the need to carry around unnecessary plastic.
How Does Co-Brand Card Issuing Work?
As said before, white label cards allow distancing from costly development and licensing process toward using a highly customizable product offered by skilled specialists in their respective areas. Essentially, all you need to do is to put some force into research and find a white label cards provider that will issue the plastic card just in a few weeks after you sign the contract.
Once you've signed up for the issuance of your payment card, the provider will provide a banking app and web suite with your design, put your logo on the cards, and help you will a suitable fee schedule that would benefit you and your customers.
Why Issue White Label Cards With Satchel?
Satchel provides co-brand card issuing services for a multitude of businesses that together generate a great deal of expertise in the maintenance of white label products. All Satchel cards have an IBAN, allow full control over funds and transactions, and can be used in any possible way a payment card can. Satchel is a principal member of Mastercard Europe and is authorized to issue any form of cards, including contactless and virtual cards.
With Satchel, your co-brand card issuing will be hassle-free and you will receive the state-of-the-art financial product right from the hands of highly skilled specialists operating in the area for years and for dozens of customers of all sizes.