The Optimal Banking for Frequent International Travelers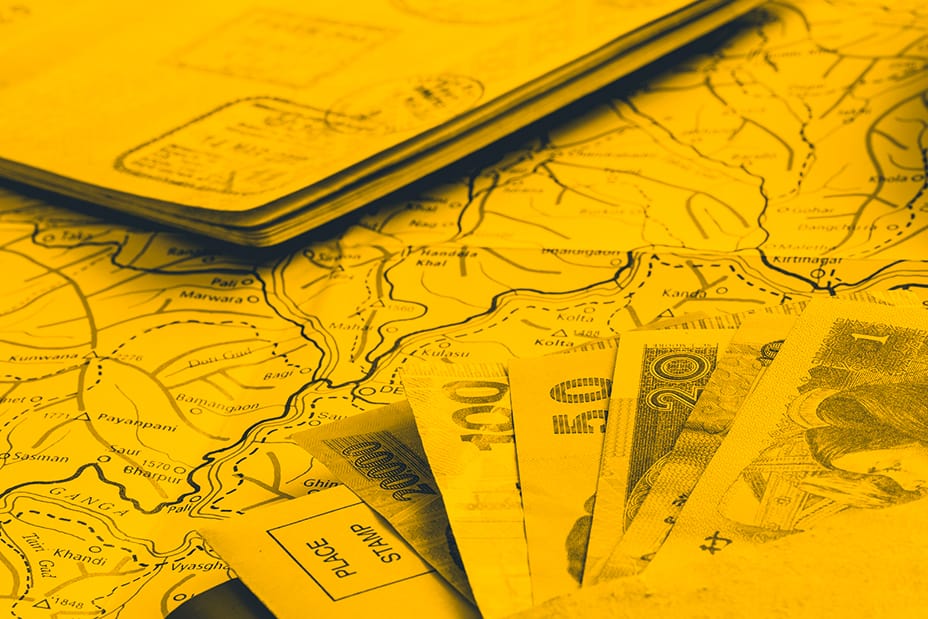 The world is evolving rapidly. In the last decade we have seen changes and advancements in national borders, airline fares, technological developments and so on. Naturally, all of this has led to a sizable boost in the number of individuals crossing international borders on a systematic basis. Only in Europe within the last 10 years the international low-cost air passengers number has tripled up to half a billion seats per year. All these people, along with those who choose other means of transport, travel frequently and spend money. Spend a lot of money.
The financial sector is also doing a great job keeping up with the rapid pace of development. You no longer need to worry about exchanging currency and finding the best rates when abroad. The card that comes with your bank account will do everything for you. However, most cards are tailored to the currency and standards of the country they are issued in. The market players quickly detected this inefficiency and came up with solutions specifically designed for frequent travelers.
What is so special about these Bank Accounts?
Those in need of international banking services now have an opportunity to set up a US dollar or Euro account, which will be located in a country where they have a status of a national currency. This is done in order to minimize all the fees you incur during financial operations. If you often travel to Europe, an online Euro account will make your stay in any European country more comfortable thanks to the benefits of the shared financial ecosystem. With a Lithuanian bank account, you can make payments anywhere in Europe, from Iceland to Bulgaria, Portugal, Estonia etc., with convenient fees. Of course, its use is not limited to Europe; such bank account will operate anywhere else in the world.
Does Internet Banking provide everything I need?
Once signed up for a travel bank account, you will receive all the tools that modern online banking has to offer: a pre-paid card, a unique IBAN for transferring funds via SWIFT and SEPA, an easily accessible overview of your transactions on a mobile or web app and more.
Your experience with traditional banking will be drastically improved. While all the well-known features are preserved, the need to go to a bank office to open an account for traveling abroad is eliminated: everything can be now done online.
Is there a solution for doing Business Internationally?
Most of the banking institutions that offer internet banking worldwide, provide services for businesses as well. With SatchelPay, you can open an account for your business abroad, and settle payments with international partners or clients without unnecessary fees, enjoying full control over exchange fees and commissions. SatchelPay provides Lithuanian business accounts, which give you an opportunity to work with over 20 major worldwide currencies, all linked to one multi-currency IBAN for all your payments.
How to open the Best Bank Account for International Travels?
First of all, you will need to find a reliable provider of online bank account solutions for frequent travelers. Ideally, you should look for one located within the EU and Eurozone. Such providers will rapidly issue a card and give you the ability to send and receive SEPA and SWIFT transfers.
SatchelPay is a trusted Lithuanian Electronic Money Institution (EMI) that will take just a couple of days to set up your account and send you a prepaid card, which you will be able to use for payments and ATM withdrawals anywhere in the world.
For opening a business account, SatchelPay will only require the basic information about your business and few additional documents. The EMI offers additional services such as payout programs or international spending cards for your colleagues or employees, which they will be able to use during business trips, saving your expenses.