What Is the Cost of Sales? Meaning, Formula & Calculation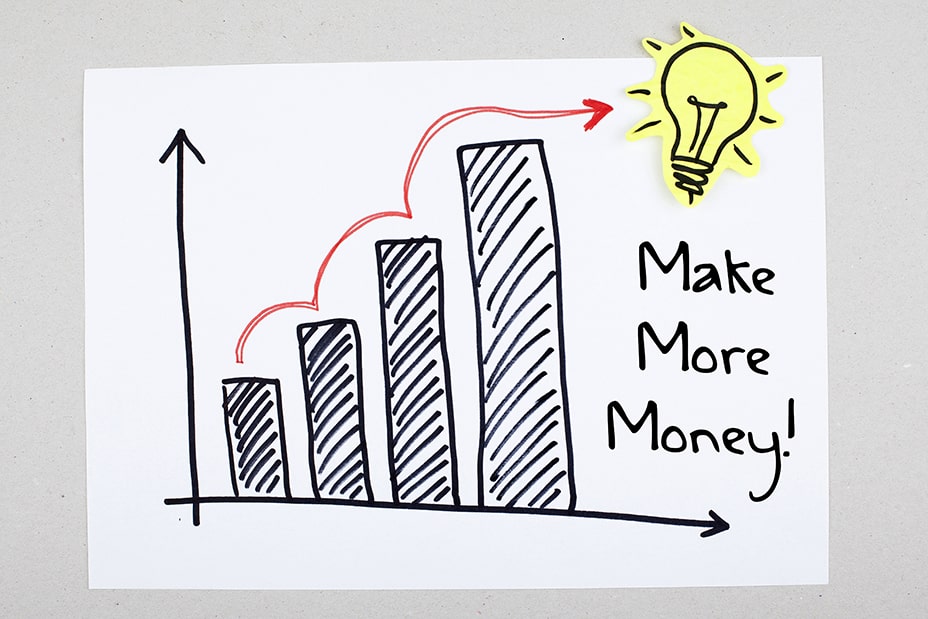 What is the #1 critical thing for the efficient functioning and success of a business? Many would say it's all about having great marketing, lots of clients, or a great business model. All of that is important, but it's not quite the key. In order to maintain a financially healthy business, you need to have full visibility and control over its cash flow. After all, if cash flow is out of control, a business will most likely become unable to cover its costs and pay employee salaries, leading to unavoidable failure.
If your business is goods-based, there is one performance metric that will help you ensure steady and sustainable growth – the cost of sales. Keep reading if you're curious to find out what the cost of sales is, its formula, and useful tips on how to manage it.
What Is the Cost of Sales?
The cost of sales, also known as the cost of goods sold (COGS), refers to the sum of all costs involved in the production of a good or service up until the point when it is ready to be sold. This metric is one of the most important business performance metrics, as it helps companies that sell physical goods to calculate the gross profit and margin from the generated revenue (Gross profit = Sales revenue – Cost of sales).
What Is Included in the Cost of Sales?
There are a few variables that the cost of sales is composed of. One of the most common factors is the cost of raw materials used in the manufacturing process, along with the cost of different components of the product. In cases where raw materials are imported, shipping and freight fees are also added to the total cost. Some of the other factors in the cost of sales include:
Packaging
Utilities involved in manufacturing
Distribution
Salaries for staff involved in the production
Salaries for employees who physically create the goods
Warehousing and transportation
Therefore, the cost of sales goes beyond the cost of raw materials and manufacturing resources, as the import and marketing & sales costs are also included in the calculation.
Cost of Sales Formula and Examples
Below you will find the formula that businesses across various industries and geographies use to calculate the cost of sales / cost of goods sold, considering the following:
Beginning inventory
Purchase of raw materials
Cost of labor
Cost of manufacturing
Ending inventory


However, it is important to note that some businesses modify the base formula, creating hybrid ones that account for the changes in their inventory.
How to Reduce the Cost of Sales?
Brainstorming on ways that could help you reduce the cost of sales is essential, as it will positively affect your business's overall profitability. Here are three steps that you might consider implementing in order to achieve that.
1. Source and manufacture responsibly
One of the best advice is to make sure you are continuously monitoring the manufacturing partner landscape, to understand if other countries / economies might be offering more favorable conditions. Besides, re-evaluating and comparing your supplier or manufacturer to other competitors and marketplaces is always important for negotiating the best price.
2. Optimize international payments with a multi-currency account
When it comes to cross-border operations with your partners and suppliers, the last thing you'd want is to lose money on unfavorable foreign exchange rates and astronomically high transaction fees. Instead of opting for traditional banks' exchange services, consider an alternative like Satchel. A business account with Satchel allows you to eliminate the need for separate accounts for each foreign currency you use. With a multi-currency IBAN linked to a single account, you can send and receive money around the world in 38 currencies at market beating foreign exchange rates. With no hidden fees.
3. Leverage automation
With the immense progress in the technology industry, you can easily optimize the cost of labor and business processes with the help of automated tools, such as order management software. A change like this can bring down the cost of goods sold, and increase your business's profitability.
Conclusion
If your business is operating internationally, including both the supply chain and the location of your customers, Satchel can help you upgrade your financial operations with a single tool – Satchel business account with a multi-currency IBAN.
What you get:
Remote account opening
Multi-currency IBAN
Mastercard cards for business expenses
SEPA & SWIFT transactions in 38 currencies
Currency exchange at market-beating rates
Intuitive mobile app
Personalized support
A range of API integrations
Protection with smart security features
With a Satchel business account you can rest assured that your business's key financial metrics are in good hands.