Branded Payment Cards in Your Corporate Design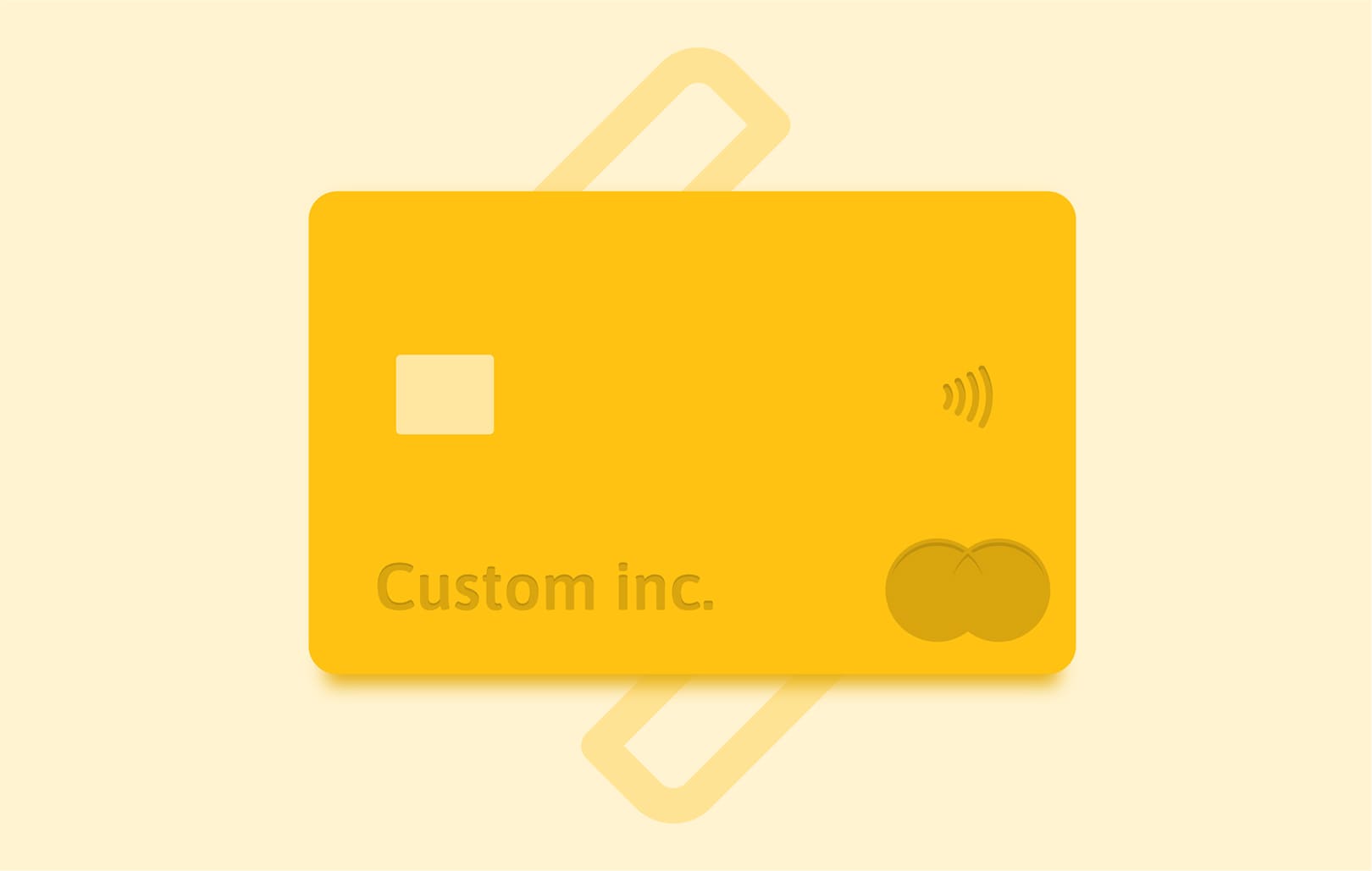 Although you might not have thought of it, branded payment cards appeared way before the good old modern payment cards with magnetic strips and embossed numbers. In fact, US oil companies offered metal cards that held access to money or fuel balance in a ledger, and provided additional benefits to card holders in the 1920's. Upon the launch of real banking cards, though, it didn't take too long for the co-branded banking cards to come around. In 1979, not long after credit cards became massively accepted in the US, the same oil companies started offering their own banking cards as well.
By now, any business can create and offer its own branded payment cards, giving clients access to financial benefits of its selected payment card provider, together with its own range of features. All this with a single piece of plastic. And your business also has an opportunity to do so.
Why Make Branded Cards?
Besides having a constant reminder of your business placed in your customers' wallets, branded cards have a few other valuable benefits, some of which are less obvious than others:
Branded cards build brand loyalty. Having your logo on their payment instrument, your customers would likely select your business over one of the competitors, as they feel more involved in the development of your business and its products.
Branded cards help craft better benefits. With anonymised access to your customers' data on spending categories and purchase amounts, your business can design better offers and benefits for the card holders, and provide more favorable, personalized service with low investment.
A self-paying investment. Giving more benefits and more rewards to card holders can increase the turnover and income from the card product. It is well-known that the more chances you give to earn rewards, the more users go for it, regardless of the adequacy of their benefits in the end.
Increased security. Most companies that are looking for branded cards want to provide them either to their employees or to some sort of highly important selected customers. Having this sort of KYC approach in addition to standard due diligence procedures for card issuance make branded cards virtually 100% fraud-safe for everyone involved.
How Can My Customers Use a Branded Card
That's the best part! You and your customers can use your branded cards for everything any other payment card can be used for. Getting salary or pension, receiving and sending wire transfers to any friends or family members, sending SEPA or SWIFT payments for services across the world, online and offline shopping, withdrawing cash from ATMs — everything! In addition to banking cards, they also receive access to your unique benefits, which are also limited only by your imagination. Cashback, discounts from purchases — everything can be tailored to your idea.
Which Infrastructure do I Need?
None! By getting a white label from an electronic money institution, you can get your branded cards in a fast and cheap manner, using their infrastructure. Think of it as a cloud service. To set up your card project yourself, you would need to hire developers, compliance officers, develop the back-end, design and build mobile apps, go through numerous checks, go through tons of paperwork and pay a fortune for acquiring the necessary licenses.
Instead, you can simply sign a contract with a payment card provider, who already went through all of it, approve your design, connect the systems and off you go, just in a couple of weeks. Money-wise, after the initial set-up payment, which is way less than millions of euros required for the process above, you won't pay anything and only share a part of your fees and commissions to cover the infrastructure expenses.
Why Issue White Label Branded Cards With SatchePay Now?
SatchelPay is the principal member of Mastercard Europe and an electronic money institution, fully licensed to operate in 31 European states. The quality of SatchelPay's cards and apps is time-tested by the company's direct users and other white label customers. SatchelPay's infrastructure allows Instant wire transfers to supported accounts in selected European countries. The integrity of all funds stored on SatchelPay's accounts is guaranteed by Lithuania's Central Bank. All the customers of SatchelPay receive stellar and instant customer support to resolve any issues they might encounter.