How to Start Banking Online and Make Secure Payments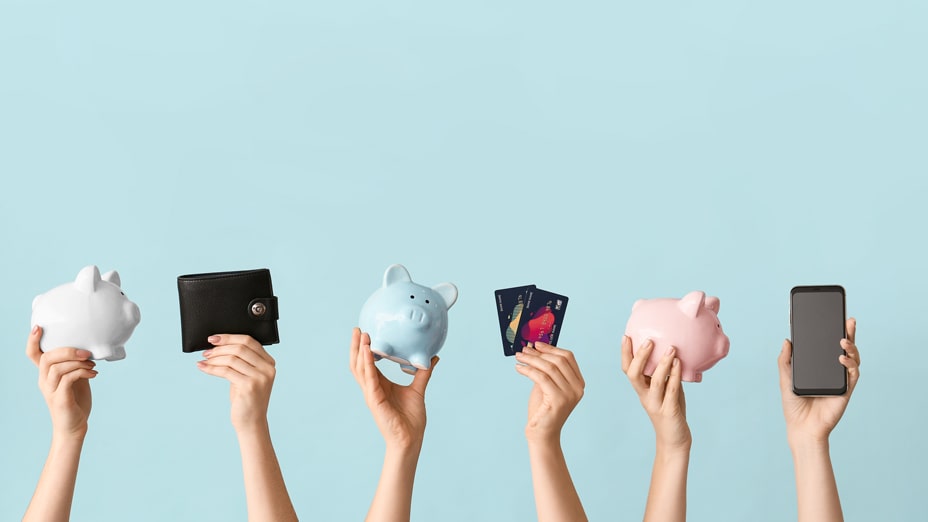 How do I get started with online banking?
Are you new to online banking? Wondering how to get started safely and efficiently? Let's explore the world of digital banking and learn how to make online payments with confidence.
What Is Online Banking?
Online banking allows you to manage your bank account and perform financial transactions using the Internet, whether on your smartphone, tablet, or computer. It's a quick and convenient way to handle tasks like bill payments and money transfers, all without the need to visit a physical bank branch. You can now handle these tasks whenever and wherever you choose—at home, at work, or on the go. You can access online banking either through a web browser on any device or a mobile app.
While the range of services can vary among institutions, most neobanks offer essential features such as transfers, bill payments, and payment cards (debit / prepaid, virtual / plastic). However, it's important to note that online banking usually doesn't allow certain transactions like loans, bank drafts, or specific wire transfers. For these, you'll still need to refer to a traditional banking institution with a physical presence.
Digital-Only Banks
Some banks operate entirely online, without any physical branches. These online-only banks provide low-cost banking options, offer competitive yields on savings accounts, and provide innovative tools to help manage your finances. Most of these digital financial institutions operate as electronic money institutions (EMIs).
While these digital banks might not provide direct ATM access, they mostly allow customers to use ATMs at other banks and retail stores. They may even reimburse you for some of the ATM fees charged by other financial institutions. But overall, the reduced overhead costs of not having physical branches enable online banks to offer significant savings on banking fees.
How to make online payments?
To begin using online banking, you'll need to become a client of a digital bank. With numerous options available, it's essential to do some research and compare fees to find the one that best fits your needs. You will be able to choose between various account options, including business, personal and freelancer.
Prepare a list of required documents. For instance, Satchel.eu only requires three documents:
Your passport or ID;
Proof of address (a utility bill not older than 90 days from your country of residence);
Bank reference letter or bank statement.
The most significant challenge for non-EU residents is often providing proof of address, but this is not an issue with Satchel.
Once you've gathered the necessary documents, you can submit your application online. Fill out a short form, complete the verification process, and await the welcoming onboarding email. You'll typically have two ways to access your bank account: via the app and the web client office.
If you need a payment card, you can order either a plastic or a virtual one. Once you have your card and are onboard, you're all set to enjoy digital banking. You can send and receive money in different currencies (even receive your salary payments), shop online, pay bills, and track your expenses using the statements available on your smartphone and web client office at all times. All you need is an Internet connection and a device – whether it's a smartphone, tablet, or computer.
How to Pay Bills Online?
Making payments via a neobank is typically straightforward and user-friendly. Here's a general guide on how to make a payment using a neobank:
Login to Your Neobank Account: Start by logging in to your neobank account using the mobile app or web client office. If you don't have an account yet, apply first.
Navigate to Payment Options: Once logged in, locate the payment or transfer options. This may be labeled as "Payments," "Transfers," "Send Money," or something similar.
Enter Payment Details: Provide the necessary information for the payment, such as the recipient's name, account number, bank details, payment amount, and any required references or memos.
Verify the Payment: Review the payment details to ensure accuracy. Neobanks often incorporate security measures like two-factor authentication (2FA) for added safety.
Confirm the Payment: Once you're certain the details are correct, confirm the payment. Some neobanks may require you to enter a verification code sent to your registered email or phone.
Payment Notification: After the payment is processed, you should receive a confirmation notification.
Remember, the exact steps might vary based on the neobank you're using, and new features or updates may slightly alter the process. If you're unsure, check the neobank's help section or contact customer support for specific instructions related to payments.
With these insights, you're ready to embark on your digital banking journey. Stay secure, enjoy convenience, and make the most out of online banking.
Bon voyage on your digital financial adventure!