Best BaaS Examples Worldwide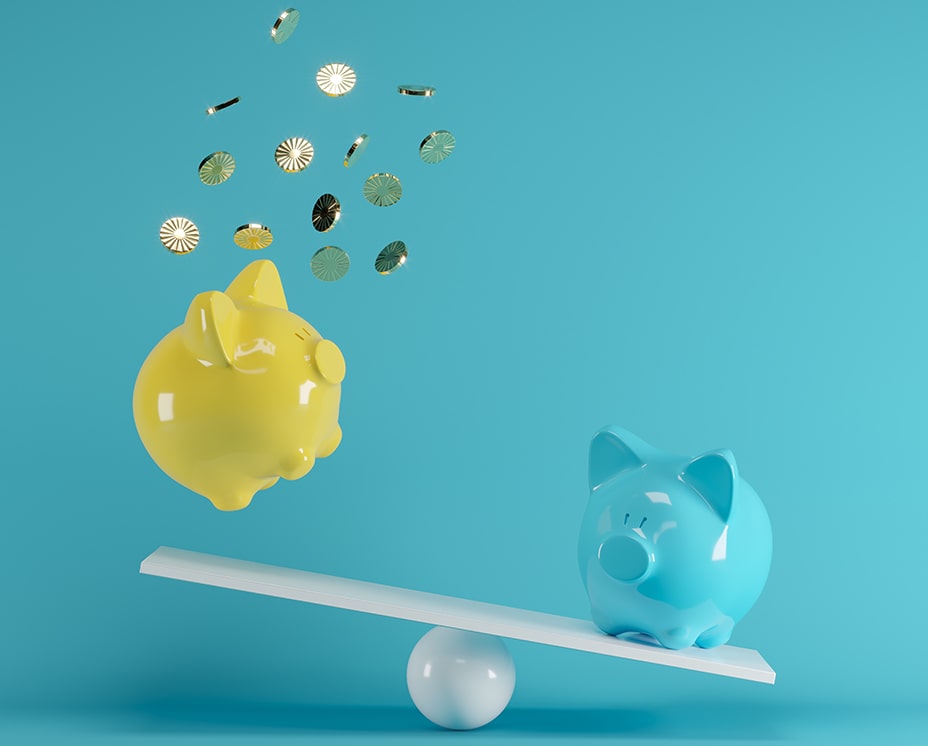 Banking as a Service (BaaS) has emerged as a significant trend in the financial industry, and it is not just limited to startups and beginners. With the global open banking market expected to reach $6,943.49 Billion by 2030, even established brands and fintech companies are leveraging BaaS to offer improved, faster, and more affordable financial services. With BaaS, companies do not have to build their own financial infrastructure for transaction processing from scratch, but instead, they can rely on white-label banking solutions and back-end banking services delivered by specialized BaaS providers. In this article, we will explore some of the best examples of companies that have integrated BaaS to optimize their operations.
Best examples of BaaS users
Examples of businesses using BaaS include such famous global brands as Samsung, Uber, and Apple. You'd be surprised, but even fintech companies like Kraken, Monzo and Revolut are also leveraging BaaS to offer improved, faster, and more affordable financial services without the need to invest time and resources into building the infrastructure from scratch. Here are some of the most prominent examples of companies using the BaaS solution.
Kraken
Kraken, the most prominent cryptocurrency exchange that has been operating since 2011, is widely recognized as one of the largest and most established in the world. It offers competitive fees, flexible funding options, and robust security measures. In 2013, Kraken established a partnership with Fidor, one of the pioneering banks in Europe that embraced direct collaboration with the crypto and blockchain industry. Fidor serves as one of Kraken's trusted funding providers in Europe, making SEPA deposits and withdrawals through Fidor the default choice for users of the Kraken exchange.
Qonto
Qonto is a fintech company that introduced the first business bank account of its kind in France in April 2016 and later expanded its services to Germany, Italy, and Spain. Qonto aims to provide a seamless and efficient process for businesses and entrepreneurs to open business accounts, obtain payment cards, and access accounting services. The SME bank account market in Europe is estimated to be worth €30 billion, and in 2021, Qonto achieved unicorn status, with a valuation of approximately $5 billion. This remarkable success can be in part attributed to its BaaS provider – Treezor, which played a pivotal role through its API and Electronic Money Institution (EMI) license, enabling Qonto to launch a fully digital offering for entrepreneurs and SMEs.
Current
Current is a fintech firm that aims to cater to individuals who are underserved by traditional banking. They provide a wide range of banking products and services, including the issuance of a complimentary debit card upon opening an account with them. Thanks to its collaboration with The Bancorp, Current was able to expand its service range and deliver an enhanced suite of offerings to its users. By leveraging The Bancorp's back-end banking services and card issuing sponsorship, Current gave its customers convenient access to their funds through both physical and virtual debit cards.
Raisin
Raisin is one of Europe's most successful savings and investment marketplaces, which also uses BaaS to offer its customers a wide range of savings and investment options from various partner banks across Europe. Raisin was the first UK client to adopt Starling Bank's BaaS solution that enabled it to leverage a streamlined API infrastructure for account opening and transaction processing. Essentially, Raisin utilizes Starling's APIs to facilitate the opening of customer accounts, collection of deposits, and placement of funds at its partner banks within its marketplace. Even prior to times of economic uncertainty, Raisin's business model was thriving. Now, it has gained even more traction, with hundreds of thousands of individuals recognizing Raisin's savings platform as a compelling alternative to accounts with zero or negative interest rates.
Vivid
Vivid, a disruptive bank based in Germany, has a growing presence in Spain, France, and Italy, and aims to be available across all of Europe by the end of 2023. With over half a million users already onboarded, Vivid's rapid growth in Europe is unparalleled, comparable only to Revolut. However, this remarkable success would not have been possible without their trusted BaaS partner – Solaris. By leveraging Solaris's ability to provide passporting of banking services across the entire European Economic Area (EEA), Vivid was able to swiftly expand to France and Southern Europe shortly after its initial launch in Germany. The company is currently leveraging Solaris's Digital Banking API to enable:
Money deposits or withdrawals at cash registers;
Multiple sub-accounts opening;
Personalized card limits and advanced card features;
Real-time alerts for incoming transfers, direct debits, and card transactions.
NatWest
NatWest is one of the largest and most renowned high-street banks in the UK, serving around 19 million retail customers and approximately 1 million business banking clients. In 2022, NatWest Group formed a strategic partnership with Vodeno Group, a European BaaS provider, to establish a new BaaS business in the UK. Under this partnership, NatWest will invest £120 million to create the new entity that will enable businesses to integrate financial services, such as payments, deposits, point-of-sale credit, and merchant cash advances, directly into their existing ecosystem using Vodeno's BaaS technology and NatWest's banking technology and licenses. The new venture will leverage NatWest's flagship business banking app, Mettle, to strengthen the bank's position in the UK business banking sector. Mettle delivers standalone core banking and payments capabilities, and Vodeno's platform will serve as a channel to deliver these capabilities to BaaS clients.
In conclusion
Over the last few years, BaaS has become a significant trend in the financial industry, with businesses of all sizes leveraging this solution to optimize their operations and offer improved financial services to their customers. From established brands like Uber, Samsung and Apple, to fintech companies like Revolut, and Chime, BaaS has been successfully integrated by various companies to streamline their banking processes and enhance their offerings. With the continued growth of the open banking market, BaaS is expected to play an increasingly pivotal role in the financial industry, driving innovation and efficiency in operations for businesses worldwide.