All You Need to Know about a Multi-Currency Account for Business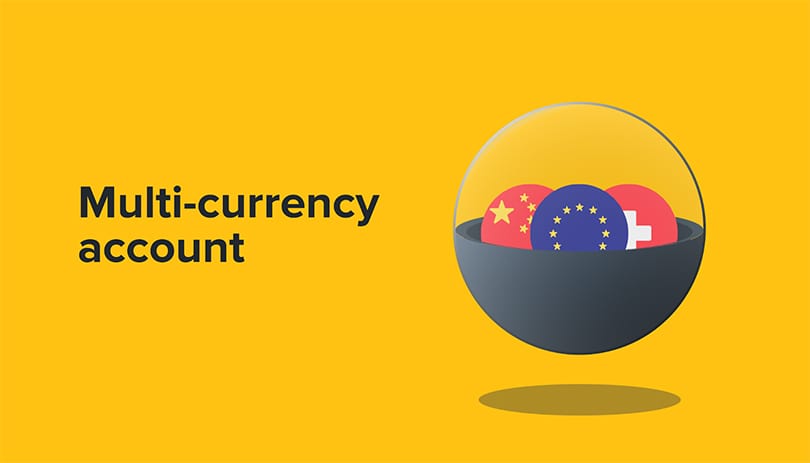 One of the latest trends in international business banking is multi-currency IBAN. This feature is extremely beneficial to the businesses that are trading their services and goods worldwide, and here's why:
One IBAN account number works for any currency, so you don't need to sort out, what account is suitable for every operation of your business;
A multi-currency account will receive almost any transaction, which is especially useful when customers transfer money to an incorrect IBAN by mistake, which happens surprisingly often;
If you need more of a certain currency, you can promptly exchange an excessive balance at good exchange rates and without having any hidden fees;
Transfers in foreign currencies are often processed with a lower commission because you don't have to pay for the conversion. In the end, your account will be funded with the transfer currency.
How to Use It?
If you have a multi-currency account, your customers get a single point of payment and have no problems like exchanging money, facing extra fees, opening new accounts in other currencies or clearing everything in EUR or GBP. This is a question of convenience that may result in higher sales, customer loyalty, and retention.
To go with that, you can easily connect your IBAN to payment services like PayPal, which will make running your business as smooth as never and bring the best commercial value to your business.
How Does a Multi-currency Account Work?
Currently, this functionality is usually offered only by the visionaries of fintech and big banking market players who are capable of meeting the newest needs of their customers fast.
SatchelPay offers a multi-currency IBAN account with its Premium Plus plan at extremely low rates. The Luxembourg IBAN number support 25 currencies, with operations accessible using both SEPA and SWIFT transfers.
Once you sign up, you will get a single IBAN for operations with all available currencies. You can request a deposit to this IBAN without sorting out the origin country and currency, and they will be automatically credited to the corresponding foreign currency current account. Thanks to the latest technology we use, we do it way faster than most banks in Europe.
If you need to request a withdrawal in a certain currency, we will automatically convert the funds at the best exchange rate, without any hidden fees.
You can also transfer funds from your foreign currency account using the same IBAN, and we will make sure that you send the correct currency to the address you need.
How to Open a Multi-currency Iban with Satchelpay
To open such an account, go through the following steps:
1. Apply for a Master EUR account with SatchelPay.
2. Fill in the form and provide all required documents during the sign-up process. If you are an individual, simply upload passport scans and a utility bill. Businesses also need to submit company registration documents, executives' passport scans, and the passport and a utility bill of the ultimate business owner.
3. After the account is ready to use, you can apply for a multi-currency one, without providing any additional documents.
The entire process is very straightforward and doesn't require much of your time. In the end, you will be able to bring your banking experience to another level and enjoy all the benefits of a multi-currency account!