How to Open My Personal Satchel Account
To streamline the process, we've provided a comprehensive guide on how to open personal and freelancer accounts with Satchel. Take a look at our step-by-step instructions for opening a personal account online.
Step 1
Base information
The following fields must be filled by the user:
First name
Last name
Email
Phone number
The email address should be unique, so if you already have a registered account with Satchel, please use a different email address.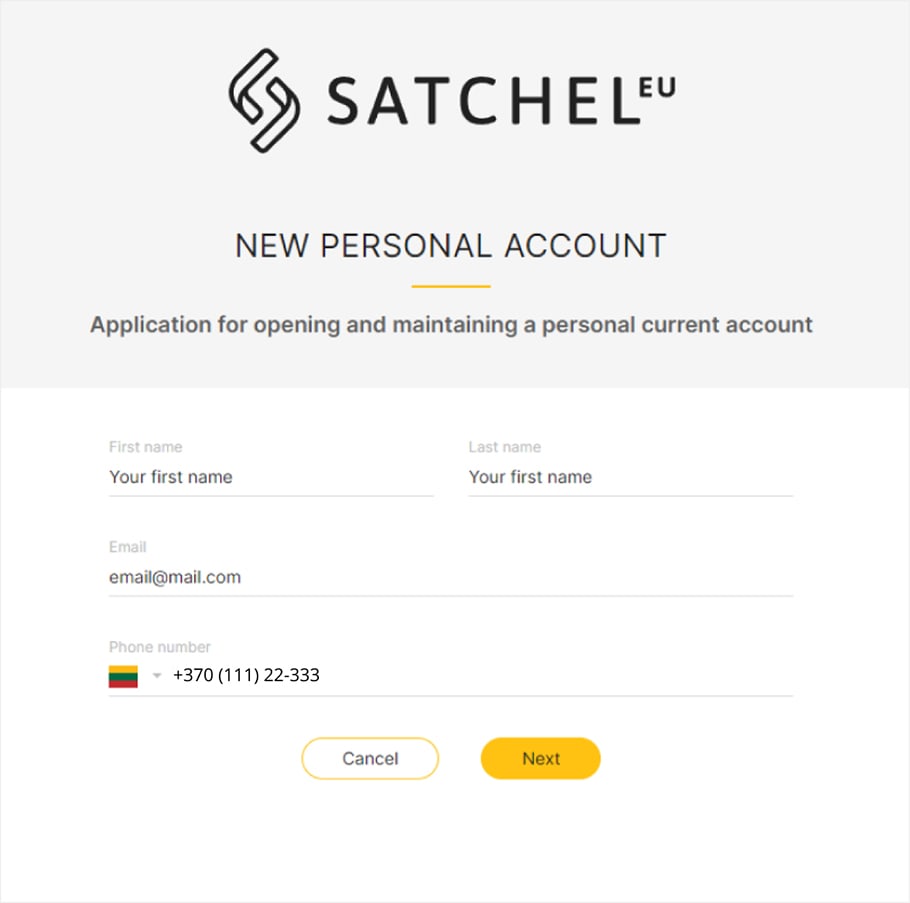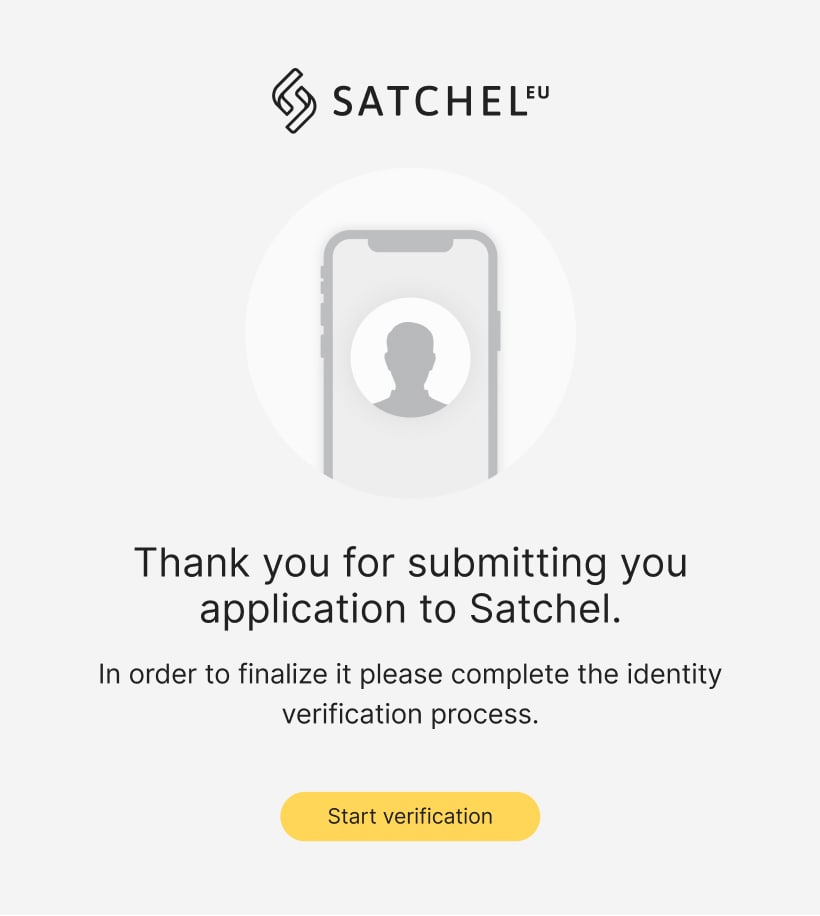 Step 2
Verification
Upon providing base information, you will need to complete the remote verification process on your device. To begin, please click the "Start verification" button.
Step 3
Consent and instructions
Before starting the verification, please grant the application access to the laptop/smartphone camera and review & accept the "Terms and conditions" by clicking the "I Agree" button.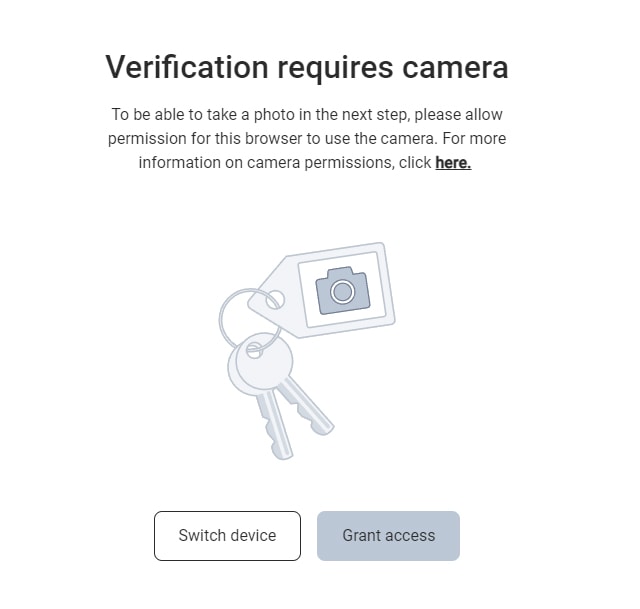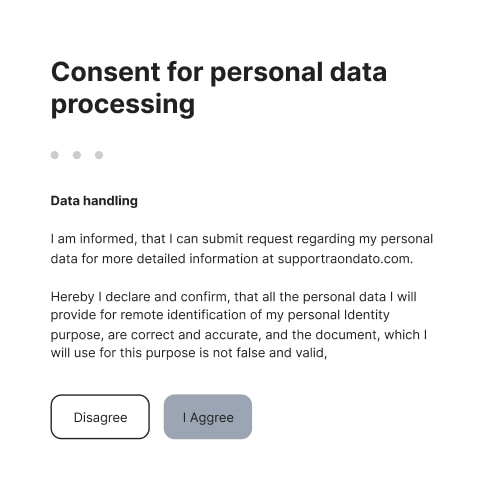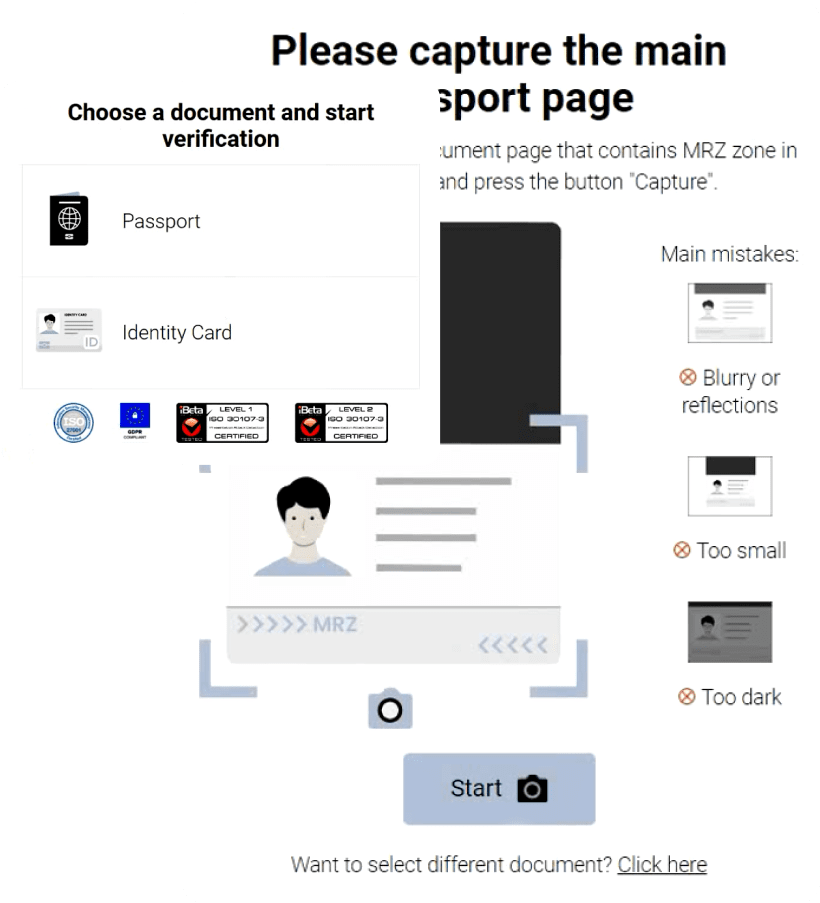 Step 4
Document scanning
For document scanning, you can choose between two options:
ID card scanning is only accessible to EU citizens.
Non-EU citizens must choose the international passport option.
After the document type is selected, the scanning page will open and you will have to scan the document with the camera by following the instructions displayed on the screen.
Step 5
Face scan
The next step is a biometric facial scan, which will allow the system to verify the identity of the owner of the document provided in the previous step.
Interactive guidance will be displayed on the page to simplify the process
Step 6
Questionnaire
Once the scanning phase is complete, additional information must be provided to complete the verification process.
Step 7
Review the answers before submission
Once the questionnaire fields are filled, you will have the opportunity to review your answers and make any edits if required.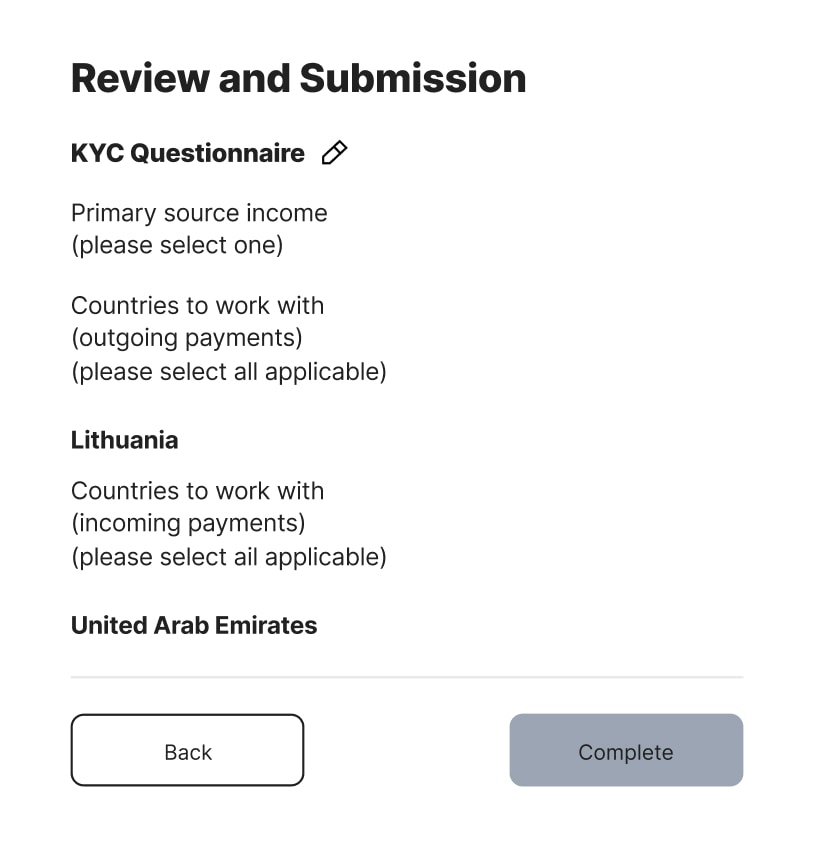 Step 8
Verification success
At this point, the verification process is complete and the registration request is sent to the Satchel platform for compliance review and final approval.
A confirmation email will be sent to the email address you provided in the first step of the form.
Step 9
Email confirmation
After receiving the welcome email, use the link provided in the first step to set a password to access the Client Office.
You can also find links to download the Satchel mobile app in the same email.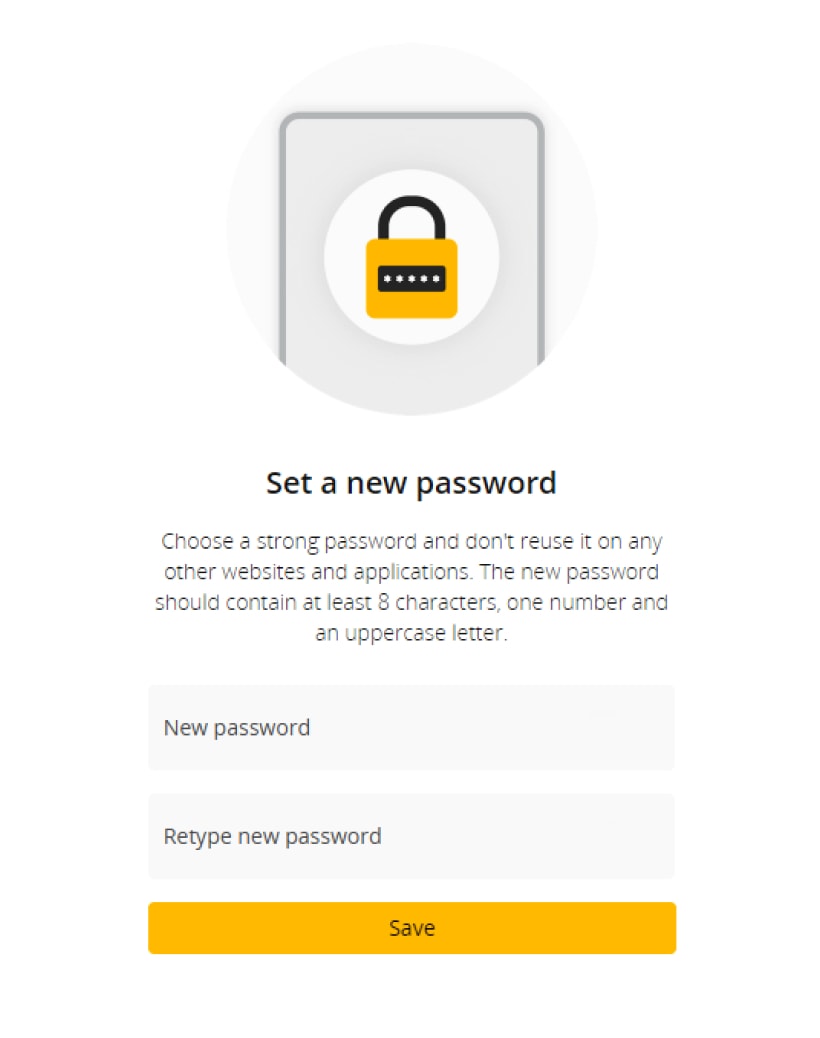 Step 10
Password setup
Please follow the instructions on the "Password Setup " page in order to create your password.
Step 11
Access to the Satchel mobile application
You can access your Satchel Client Office from the mobile application using your email address and password.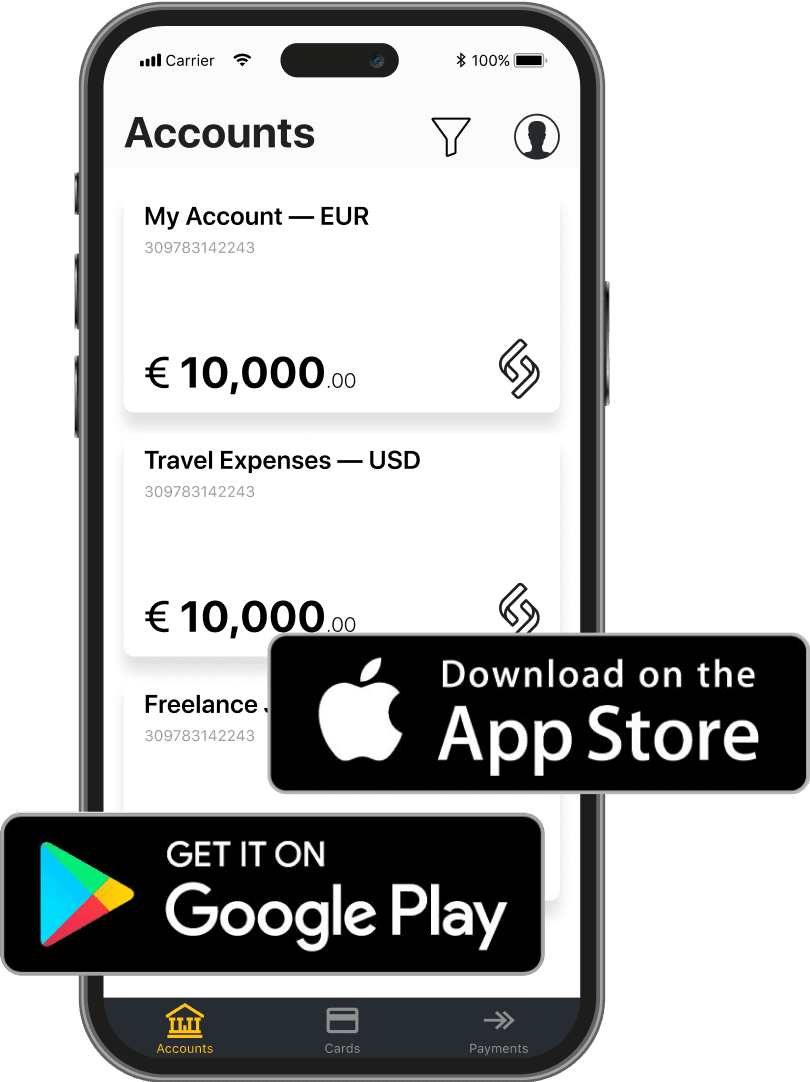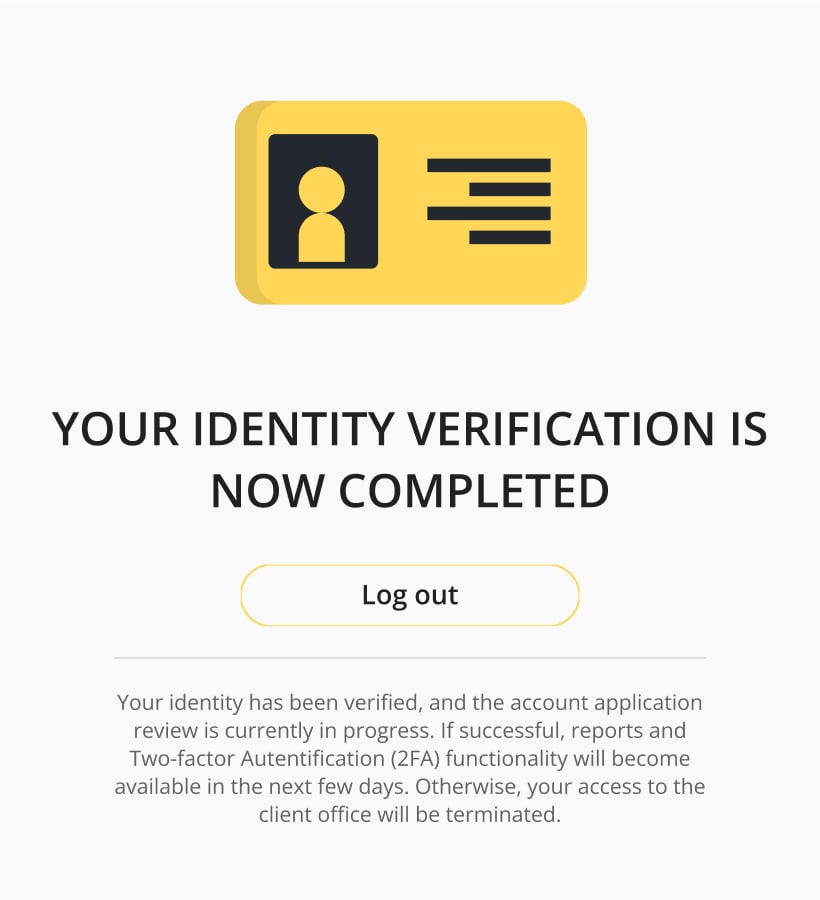 Step 12
Pending approval
Once the registration and verification processes are completed, your account application will be reviewed by our team. You will receive further notification with the results of the verification to your email address.