5 Top Transfer Apps for Sending Money (Domestic or International)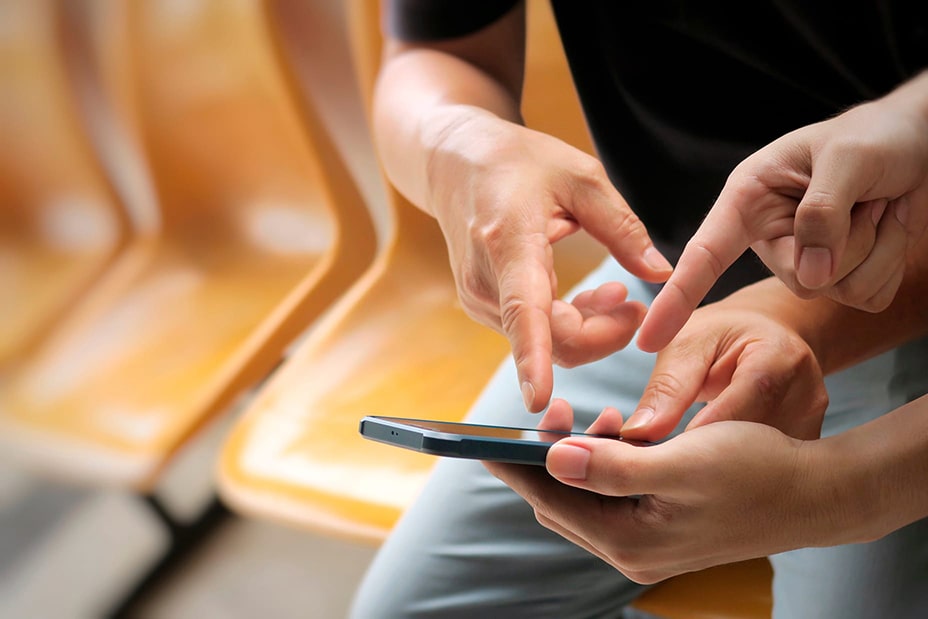 As digital age nomads, we are used to the convenience and comfort of being able to do everything online. Numerous apps and services allow us to complete the daily task list without standing up from the couch. From groceries to plane tickets and money transfers, everything can be done directly from your smartphone. But if in the case of groceries it makes little difference which service you choose, when it comes to financial transactions, things might get a little more complicated.
The boom of digital finance apps
In recent years, there has been a true boom of online banking and investment apps. Those have done a great job democratizing finance and bringing once complicated operations closer to the user. If I were to look at your phone right now, I would most likely find one, two, or more banking apps like Barclays, Unicredit, and BNP. But have you ever thought about all the advantages that third party money transfer apps can give you? On top of providing the same range of services as traditional banks, young and ambitious fintech companies attract users with additional perks and benefits, flawless user experience, and tailored approach. These guys are truly attentive to their customers' needs and, unlike your usual bank, focus on innovation and new opportunities.
Fintech services users are empowered with better customer support, faster & cheaper transactions, absence of hidden fees, and the intuitive experience of managing daily finances. They also gave the underbanked population of the world access to banking services without the need to provide heaps of paperwork and wait for weeks for application approval. Account opening now happens remotely from A to Z, including the identity verification process. When it comes to services, whether you're an expat in need of a tool to receive your salary, a freelancer, or a customer making a purchase, a money transfer app will come in handy. Once stressful, international and domestic payments & currency exchange have become fast and simple.
Newcomers are constantly joining the market of money transfer apps, which makes it challenging to find the right service for your particular needs. We have created this brief guide to give you an overview of the best money transfer apps out there and make sure you can make an informed decision.
What are the main points to consider when choosing a money transfer app?
There is no one-size-fits-all solution when it comes to money transfer apps. Your choice will mainly depend on your location, the frequency, currencies, and volume of your transactions. Some key points we suggest to consider include:
Country
Some money transfer apps have limited geography of operations. Make sure the app you choose is available in your jurisdiction and will allow you to make international transfers to the locations where you need to send funds. Don't forget to take a look at the supported currencies and conversion rates as well.
Fee
If you have previous experience with international money transfers, you are probably familiar with some absurdly high transaction fees & charges out there. Watch out for apps that offer suspiciously high exchange rate margins and numerous fees that add up to a significant amount.
Speed
In the 21st century, we often take speed of service for granted. But unlike you might have expected, not all providers offer the same transaction speed. Find out how fast you can expect the transfers to arrive to the beneficiary before you create an account with a provider.
Security
The last thing you want is falling victim to a scheme or losing your money because of not being cautious enough. We suggest you scan the website / app description of the provider before you trust them with your funds and sensitive data. Make sure your money is deposited in a segregated account with an established financial institution, and your transactions are protected by technology such as 2FA and 3D Secure.
What are the top 5 money transfer apps at the moment?
PayPal
PayPal offers international transfers as a service, enabling you to send, request, and collect money online from people around the world. The company has a wide geographic presence and has been on the market for quite a long time, which makes it one of the most trusted and well-known money transfer apps.
Wise
Formerly TransferWise, Wise is a London-based fintech company that has been on the market since 2010. Being 8x cheaper on average than leading UK banks, Wise is for anyone whose money crosses borders. The service enables users to transfer money to over 80 countries, in 50+ currencies.
N26
Listed in Forbes' World's Best Banks 2022, N26 is one of the industry leaders with over 7 million customers. Their app gives you full control over your digital transactions, making them affordable & fast. Effortless, secure, and reliable, N26 offers account opening in 8 minutes and a range of plans for you to choose from.
Revolut
The Revolut app has the potential of becoming a home for your entire financial life. The account is opened in minutes, and gives users all the necessary features for payments, transfers, savings and investments.
Satchel.eu
Satchel is a leading European EMI, with HQ in Lithuania, performing international money transfers, fintech consulting, currency exchange, BaaS, SaaS, and card services since 2018. We create flexible, secure and convenient money management solutions for private and corporate clients.
With the Satchel app you can forget about complicated money management and take care of your expenses and money transfers in seconds. No matter where you are located, what currencies you use, or how often you transact, our solution will be a great fit. Here are some benefits:
Remote account opening
36+ currencies supported
SWIFT and SEPA transactions with Unique European IBAN
Virtual or physical Mastercard cards tailored to your needs
Security ensured by 3D Secure, 2FA and other tools & policies
Currency exchange at best rates
Personalized tariff plans
Responsive support team